Topic: UT EXtension

Hardeman County, TN – Updates on chronic wasting disease (CWD) and an ongoing turkey research project were given at the Tennessee Fish and Wildlife Commission one-day October meeting held at Lone Oaks Farm, which is administered by UT Extension, a unit of the University of Tennessee Institute Of Agriculture.
Chuck Yoest, CWD Coordinator, provided an update beginning with a reminder of Crockett County and Gibson County now being classified as CWD high-risk counties.
«Read the rest of this article»
City leads community wide effort to improve health, fitness
Clarksville, TN – Clarksville Mayor Kim McMillan and members of Healthy Clarksville were applauded Tuesday morning by Tennessee Governor Bill Haslam for making Clarksville a Healthier Tennessee Community.
The Governor's Foundation for Health and Wellness hosted a breakfast and awards ceremony at Waller Law in Nashville to honor Clarksville and eight other communities that have earned the designation.
«Read the rest of this article»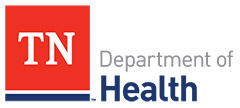 Nashville, TN – More than 29 million Americans, including more than 600,000 Tennessee adults, have diabetes. It is estimated one in every four people with diabetes does not even know he or she has the disease.
The Tennessee Department of Health is reminding Tennesseans during National Diabetes Month that diabetes is a disease that can be treated, and with some lifestyle changes some individuals can even prevent or reverse the course of the disease.
«Read the rest of this article»
September 13th workshop will train landowners to protect hemlocks from invasive pest

Nashville, TN – A small aphid-like insect has been devastating majestic hemlock trees in eastern Tennessee and the Cumberland Mountains. Treatments exist to protect these long-lived, tall evergreens. Now private landowners will have an opportunity to learn how to treat and protect their shady hemlock trees themselves.
The Tennessee Hemlock Conservation Partnership will teach the region's private landowners how to obtain and apply the necessary chemical treatments to fight hemlock woolly adelgid (HWA), the insect that threatens hemlocks. A free workshop is scheduled for Saturday, September 13th at Fall Creek Falls State Park in Van Buren County. Treatment location at park and directions will be provided to all who register for the workshop. «Read the rest of this article»
Facility has received several USDA grants, created jobs and trained hundreds

Clarksville, TN – It's not just pie in the sky. A commercially equipped kitchen in Montgomery County is using baked goods to help small and emerging rural businesses grow and create jobs and income.
Operated jointly by University of Tennessee Extension and Tennessee State University Extension, the kitchen has benefited from several USDA grants, and on Friday, Oct. 19, U.S. Agriculture Secretary Tom Vilsack visited the facility and checked out some of the products created by local culinary entrepreneurs. Vilsack stopped by following a roundtable discussion with Tennessee producers to discuss the resiliency and productivity of American agriculture and the importance of passing comprehensive food, farm and jobs legislation.
«Read the rest of this article»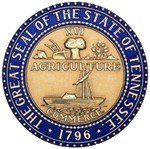 Nashville, TN – Tennessee State Representative Joe Pitts (D-Clarksville) was recently named to serve on the Family Impact Seminar (FIS) joint legislative advisory committee, by Beth Harwell, Speaker of the House of Representatives.
Pitts was recommended by Representative Harry Brooks (R-Knoxville), Chairman of the House Children and Family Affairs committee. "Rep. Pitts was recommended because of his commitment to issues that Tennessee families face," said Chairman Brooks. «Read the rest of this article»
Listing Serves as Helpful Drought Management Resource

Nashville, TN – The 2012 Tennessee Hay Directory is now available to help livestock producers source locally grown forages. The directory is produced through a partnership between the Tennessee Department of Agriculture and the Tennessee Farm Bureau Federation and provides a listing of hay available for sale by county.
"With record temperatures and drought conditions, many Tennessee livestock producers are feeding hay at a time when they are normally cutting it for winter use," state Agriculture Commissioner Julius Johnson said. "Although this is a service that we provide every year, it will be particularly helpful to farmers this year who are looking to buy or sell hay." «Read the rest of this article»

Nashville, TN – The 2011 "Tennessee Agritourism: Cultivating Farm Revenue" conference is scheduled for January 12th-13th at Pickwick Landing State Park.
"Agritourism is the term for the part of agriculture that involves inviting the public right onto the farm for activities or farm products," says Pamela Bartholomew, agritourism coordinator with the Tennessee Department of Agriculture. "That could include anything from an orchard or berry patch to a dairy or corn maze and pumpkin patch. This concept has really blossomed in Tennessee over the last decade, and the focus of our annual conferences just keeps changing with the times."
"Who would have thought, 10 years ago, that every farm would have its own website?" says Bartholomew. "Facebook didn't even exist until 2004. And now our farms have Facebook 'fans'. Farms 'tweet' about what's ready to be harvested on their farms that day to their followers'." «Read the rest of this article»

Clarksville, TN – Montgomery County Master Gardeners Fall Plant Sale on Saturday, October, 23rd, 2010 from 8:00am – till sold out at the Montgomery County Library/Veteran's Plaza. All plants and bulbs sold come from Master Gardener's yards – as they split, separate and make changes before the season ends.
Master Gardeners will be on hand to answer your gardening questions.
Farmers and Agritourism Operators encouraged to apply for TAEP Funding. Application deadline is July 1st.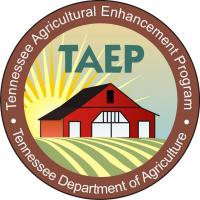 Agricultural Commissioner Ken Givens along with State Rep. Joe Pitts (D-Clarksville) has announced the Tennessee Department of Agriculture is accepting applications for the Tennessee Agricultural Enhancement Program. Most applications are accepted on a first come, first serve basis and should be filled out completely. Applications cannot be postmarked earlier than June 1. The deadline for submission is July 1.
According to Pitts, "Agriculture continues to be one of the most important industries we have here in Tennessee and these grants means hundreds of farms across the state have a better chance of being here for years to come."
«Read the rest of this article»