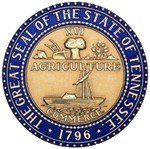 Nashville, TN – Tennessee State Representative Joe Pitts (D-Clarksville) was recently named to serve on the Family Impact Seminar (FIS) joint legislative advisory committee, by Beth Harwell, Speaker of the House of Representatives.
Pitts was recommended by Representative Harry Brooks (R-Knoxville), Chairman of the House Children and Family Affairs committee. "Rep. Pitts was recommended because of his commitment to issues that Tennessee families face," said Chairman Brooks.
"I enthusiastically accepted the opportunity to serve and look forward to being a part of this exciting work and how we, as policy makers through this committee, might make a positive impact on the citizens of Tennessee," Pitts said. "Tennessee families are under a considerable strain economically and socially, and I am hopeful we can ease that burden through this panel."
FIS is new to Tennessee but is a proven strategy that is being used in more than half of the states to build research-based policy. The program brings in nationally-known policy and academic experts for in-depth discussion and consultation on issues relevant to legislators and their constituents.
UT Extension, the FIS Affiliate in Tennessee, is putting together this joint legislative committee that will focus on selecting a topic for an initial seminar to be held early in the 2013 session.
The primary goals of FIS are to provide policymakers with nonpartisan information that
promotes the use of research in decision-making,
encourages policy makers to examine the impact of policies on families, and
assists in the design and implementation of policies that support families across the life cycle.
The purposes of the Legislative Advisory Committee are to help
identify topics related to families that are of interest to legislators,
encourage colleagues in the Assembly to participate in seminars,
generate momentum and visibility,
keep the seminars non-partisan and issue focused, and
provide feedback on the effectiveness of the seminars
For more information about this issue or other concerns about the state government, please contact our office at 615.741.2043 or email .