Topic: Valles Marineris
NASA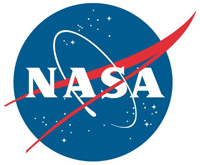 Washington, D.C. – A newly discovered "great valley" in the southern hemisphere of Mercury provides more evidence that the small planet closest to the sun is shrinking.
Scientists used stereo images from NASA's MESSENGER spacecraft to create a high-resolution topo map that revealed the broad valley — more than 620 miles (1,000 kilometers) long — extending into the Rembrandt basin, one of the largest and youngest impact basins on Mercury. About 250 miles (400 kilometers) wide and 2 miles (3 kilometers) deep, Mercury's great valley is smaller than Mars' Valles Marineris, but larger than North America's Grand Canyon and wider and deeper than the Great Rift Valley in East Africa.
«Read the rest of this article»
Written by Guy Webster
NASA's Jet Propulsion Laboratory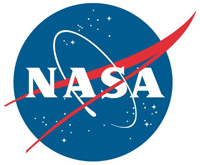 Pasadena, CA – Puzzles persist about possible water at seasonally dark streaks on Martian slopes, according to a new study of thousands of such features in the Red Planet's largest canyon system.
The study published today investigated thousands of these warm-season features in the Valles Marineris region near Mars' equator. Some of the sites displaying the seasonal flows are canyon ridges and isolated peaks, ground shapes that make it hard to explain the streaks as resulting from underground water directly reaching the surface.
«Read the rest of this article»
NASA Headquarters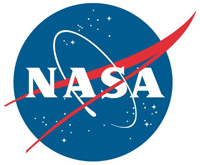 Washington, D.C. – NASA's New Horizons spacecraft has returned the best color and the highest resolution images yet of Pluto's largest moon, Charon – and these pictures show a surprisingly complex and violent history.
At half the diameter of Pluto, Charon is the largest satellite relative to its planet in the solar system. Many New Horizons scientists expected Charon to be a monotonous, crater-battered world; instead, they're finding a landscape covered with mountains, canyons, landslides, surface-color variations and more.
«Read the rest of this article»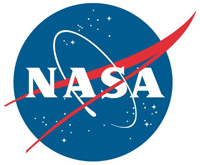 Pasadena, CA – NASA has narrowed to four the number of potential landing sites for the agency's next mission to the surface of Mars, a 2016 lander to study the planet's interior.
The stationary Interior Exploration Using Seismic Investigations, Geodesy and Heat Transport (InSight) lander is scheduled to launch in March 2016 and land on Mars six months later. It will touch down at one of four sites selected in August from a field of 22 candidates. All four semi-finalist spots lie near each other on an equatorial plain in an area of Mars called Elysium Planitia.
«Read the rest of this article»