Topic: Wake Forest University

Clarksville, TN – Earlier this year, Yoshio Koyama, a retired businessman from Japan, set up his new office in Austin Peay State University's Harned Hall. During the semester, he's taught a few language and culture classes, but Koyama isn't a college professor.
«Read the rest of this article»

Clarksville, TN – On June 15th, a group of professional university photographers will take over the Austin Peay State University Red Barn and convert the building's old basketball court into a temporary photo studio.
From 2:00pm-5:00pm that afternoon, these photographers—known for creating official and iconic images for institutions across the country like the University of Wisconsin, Baylor University and Wake Forest University —will take free portraits of any local individual with a direct military connection—including active duty soldiers, veterans and their families.
«Read the rest of this article»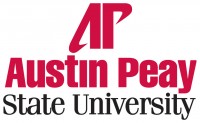 Clarksville, TN – Dr. Lynne Sponaugle Crosby, a high-level administrator at Florida State College at Jacksonville (FSCJ), was recently named assistant provost and assistant vice president of Academic Affairs at Austin Peay State University.
Brian Johnson, now president of Tuskegee University, previously served as assistant provost until August 2013, when he was named vice president of APSU's Office of Strategic Planning and Institutional Research. «Read the rest of this article»
Dallas, TX – Nearly half of Hispanic adults were unaware they have high cholesterol, and less than a third receive any kind of cholesterol treatment, in a new study in Journal of the American Heart Association.
Hispanics are one of the fastest growing ethnic groups in America, with 52 million among the U.S. population, yet their awareness and management of high cholesterol lags behind other ethnic groups.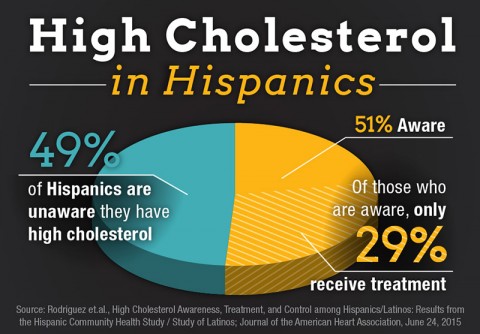 «Read the rest of this article»
Austin Peay Sports Information

Hutchinson, KS – Austin Peay State University golfer Marco Iten saw his string of under-par rounds in the post season end at five on May 24th, as he finished up his opening round at the NCAA Division I National Golf Championships, but the recently graduated senior found a way to grind out a solid round of two-over 72.
«Read the rest of this article»
NIH-funded research could lead to lower health care costs for adults with type 2 diabetes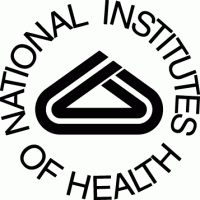 Washington, D.C. – Weight loss and increased physical fitness nearly halved the risk of losing mobility in overweight or obese adults with type 2 diabetes, according to four-year results from the Look AHEAD (Action for Health in Diabetes) trial funded by the National Institutes of Health. The results are published in the March 29, 2012, issue of the New England Journal of Medicine.
"Being able to perform routine activities is an important contributor to quality of life," said Griffin P. Rodgers, M.D., director of the NIH's National Institute of Diabetes and Digestive and Kidney Diseases (NIDDK), which led the study. "These findings add support to making lifestyle changes that improve health and reduce disability in people with type 2 diabetes, changes that already have been shown to prevent the disease and provide a good return on investment."
«Read the rest of this article»

Winston-Salem, NC – This year, make sure your New Year's fitness resolution includes your kids. Doing so  could make working out and losing weight a lot more fun, according to  fitness expert Michael Berry.
Berry, director of the Human Performance Laboratory at Wake Forest University, said fitness with the kids must include more than a  predictable schedule. You must engage the kids and even make exercise a little unusual to get them excited about working out. «Read the rest of this article»

Winston-Salem, NC
– From teasing on the bus to hitting on the playground to spreading rumors through social media, the start of school can mean the beginning of bullying for some children.
Wake Forest University Professor of Counseling Donna Henderson offers her top 12 tips for parents to prevent their children from becoming bullies or victims.
"The goal is to create a no-bullying environment for children," says Henderson, who is co-author of "Counseling Children" and a past president of the Association for Counselor Education and Supervision. "It's hard because we live in a world that accepts violence, intimidation and power as currency in life." «Read the rest of this article»