Topic: Winter Storm
National Weather Service
Nashville, TN – The National Weather Service has issued a Winter Weather Advisory as a wintry mix is expected to impact Clarksville-Montgomery County and Northwest Middle Tennessee tonight into Thursday.
An early season winter storm looks to impact parts of the mid state, with areas in the advisory seeing rain, sleet, snow, and freezing rain this evening through much of Thursday. Snow accumulations look to be less than an inch for most of the advisory area, with up to a tenth of an inch of ice, which could impact the morning commute Thursday morning.
«Read the rest of this article»
Severe winter weather, flu disrupting blood donations
Nashville, TN – Winter storms and the flu don't just mean a lot of people are missing work and school – it also means they can't keep their American Red Cross blood and platelet donation appointments.
The Red Cross is urging healthy donors of all blood types to roll up a sleeve to help maintain the blood supply for patients in need.
«Read the rest of this article»
BACH continues to Reschedule Canceled Appointments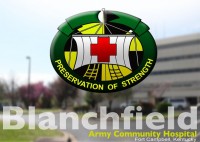 Fort Campbell, KY – Blanchfield Army Community Hospital leadership created a Saturday make-up appointment opportunity, seeing nearly 300 patients after the winter storm in January.
BACH personnel continue to reschedule appointments for beneficiaries, whose outpatient appointments were canceled after road conditions limited activity on Fort Campbell to essential personnel only, January 12th and 16th.
«Read the rest of this article»
Written by Curtis Johnson
Tennessee State Representative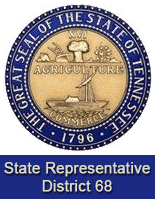 Nashville, TN – Last Friday, the threat of bad weather caused Tennessee Governor Bill Haslam to close state offices in Middle and West Tennessee. Some agencies that have "mission critical employees" who have life, health and/or safety responsibilities still reported to work during the closures.
All state employees and citizens were urged to exercise caution when traveling under bad weather conditions.
House Finance, Way and Means Committee Receives Update on TN Broadband Accessibility Act (TBAA)
Amanda Martin, Special Products Director, briefed members on the House Finance, Ways, and Means Committee on the progress of the Department of Economic and Community Development has made in implementing the TN Broadband Accessibility Act, passed by the General Assembly last year.
«Read the rest of this article»
Clarksville, TN – City of Clarksville street, transportation and public safety departments remained fully staffed Tuesday to provide services and protection to residents even as City Government offices closed amid a second wave of snow and hazardous travel conditions across the region.
"I want to compliment the hard work of our Street and Public Safety departments battling the impact of the storm," Clarksville Mayor Kim McMillan said at midday Tuesday. "It's been a cold, long haul since this all started early Friday."
«Read the rest of this article»

Clarksville, TN – Due to hazardous road conditions from the recent winter weather, this evening's auditions at the Roxy Regional Theatre have been rescheduled for this Thursday, January 18th, at 5:30pm.
Local youth will have the opportunity to work alongside professional actors when the Roxy holds male children's auditions for the role of Travis in next month's production of "A Raisin in the Sun".
«Read the rest of this article»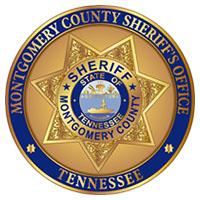 Clarksville, TN – The Montgomery County Sheriff's Office has released a time-lapse dash cam video from Deputy Jason Daniels' drive into work this morning.
The video is from Seven Mile Ferry Road to downtown Clarksville, from the outlying county into the city. Roads in the city and county are covered with snow.
You can find additional photos on the MCSO Facebook page.

Clarksville, TN – All Austin Peay State University (APSU) campuses will be closed Tuesday, January 16th, 2018 due to hazardous conditions.
This includes all day and night classes and activities.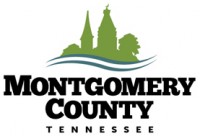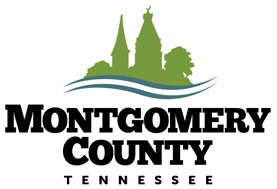 Montgomery County, TN – Montgomery County Government offices will be closed today, Tuesday, January 16th, 2018, due to inclement weather and hazardous driving conditions.
Please be careful Montgomery County!
Second round of snow, bitter cold prompts 2-hour delay
Clarksville, TN – City of Clarksville Government offices will open at 10:00am Tuesday, January 16th because of the winter storm that is bringing snow and hazardous travel conditions to Middle Tennessee, Clarksville Mayor Kim McMillan announced.
City Public Safety departments will be on duty as usual and all essential City services will continue.
«Read the rest of this article»