If you are interested in helping with the enhancement of Wall Branch Creek by planting trees along its banks…now is your chance! On March 13 from 10 a.m. to 2 p.m. the Montgomery County Storm Water Program, the Montgomery County Parks Department, The University of Tennessee Extension Service, the Cumberland River Compact and many local volunteers will join forces to plant donated trees in the area that will help protect the stream. For more information or to volunteer, contact John Doss at 931-648-5718.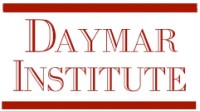 Owensboro, KY – The Daymar Foundation is presenting the Scholarship Showcase to provide a talented high school junior or senior the opportunity to win a $25,000 tuition scholarship to further their education at the college/university of their choice.
The Daymar Foundation Scholarship Showcase is set for April 29th, at the Riverpark Center in Owensboro, KY. "This is our version of Britain's Got Talent or American Idol," said Susan Cooper, Foundation Executive Director. The contestants will compete in tryouts, March 18th and/or March 20th, for a slot to be a finalist in the showcase competition April 29th.
The tryouts will be held at the Daymar Colleges Group facility, 2401 New Hartford Road, in Owensboro, and at another Owensboro location TBA. High schools are being sent detailed information about the tryouts, the Showcase competition, and prizes to pass along to students. Anyone interested can also call the Foundation at 270-929-4772. Students are encouraged to complete the registration form and mail it back to the Daymar Foundation office ASAP. «Read the rest of this article»
The change that authorized Children at Play signs to be taken down was done without much thought.  Warning signs of any kind. (dangerous curve, hidden driveway, deer crossing, falling rock and many more are there to make up aware that we may have a rock hit your head or may kill a child chasing a ball into the street.  They do make us think that there is a danger there and they do make us aware and they do save lives. Please change this authorization that takes away warning signs for our community.
Linda Shelton
Clarksville, TN 37042
The Board of Directors of Loaves and Fishes have elected to, again, participate in the Feinstein Foundation National Challenge to fight hunger in America.  Loaves and Fishes is a 501(c)(3) non-profit organization with the mission of providing a warm noontime meal to the hungry citizens of our community. We have two paid employees, the Executive Director/Treasurer and Dishwasher.  We have a modest budget and need your help to meet our need.
Last year, Loaves and Fishes provided 55,052 meals to individuals at the kitchen.  There were 9,686 people that food was requested for, through the food distribution program, from area agencies over the past year. «Read the rest of this article»
The bill to significantly revise the City of Clarksville charter made it out of a legislative subcommittee  today, with an amendment attached mandating that the changes be voted on in a referendum.
Terry McMoore asked Rep Curtis Johnson office to comment on what we should expect to happen next in the legislature.  Rep. Johnson stated next Tuesday at 12 noon the bill will go before the full Local Government Committee and if  it passes then it will go before the Calendar and Rules Committee which meets twice a week. They usually pick to meet either on a Tuesday, Wednesday, or Thursday. at this time they don't know which day.  So it is far from over, the bill as amended could be passed, which would allow voters to decide.  Or the bill could be voted down, which would kill the charter revisions.
But, as citizens and voters you need to educate yourself on the issues.  I have written and collaborated with others (thanks Terry and Bill) on several articles that you may find helpful.  I did not start this series of articles anticipating a long term series, but I am glad to help disseminate information.
One additional piece of information that I have obtained is a copy of the city charter with the recommended changes highlighted.  I would like to thank Mr. Joesph D. Schwenz Sr, for providing COL with this file. «Read the rest of this article»


Kevin Murphy hit a three pointer with 1.3 seconds left to lift Tennessee Tech to a 68-65 upset win against Austin Peay State University in Ohio Valley Conference tournament quarterfinals action, Tuesday night, in Dave Aaron Arena.
Murphy's shot came just 5.5 seconds after the Governors' Anthony Campbell had tied the game at 65-65 with a baseline three pointer.
Murphy, a 6-6 sophomore forward who scored 16 second-half points, then pushed the ball up the floor on the dribble and let the long jumper fly from the top of the circle for the go-ahead bucket. APSU never got off a shot in the final 1.3 seconds as Tennessee Tech, 15-16 on the season and the No. 6 seed entering the tourney, advances to the OVC tournament semifinals, 6 p.m., Friday against Morehead State.
«Read the rest of this article»