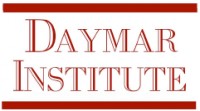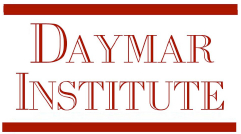 Owensboro, KY – The Daymar Foundation is presenting the Scholarship Showcase to provide a talented high school junior or senior the opportunity to win a $25,000 tuition scholarship to further their education at the college/university of their choice.
The Daymar Foundation Scholarship Showcase is set for April 29th, at the Riverpark Center in Owensboro, KY. "This is our version of Britain's Got Talent or American Idol," said Susan Cooper, Foundation Executive Director. The contestants will compete in tryouts, March 18th and/or March 20th, for a slot to be a finalist in the showcase competition April 29th.
The tryouts will be held at the Daymar Colleges Group facility, 2401 New Hartford Road, in Owensboro, and at another Owensboro location TBA. High schools are being sent detailed information about the tryouts, the Showcase competition, and prizes to pass along to students. Anyone interested can also call the Foundation at 270-929-4772. Students are encouraged to complete the registration form and mail it back to the Daymar Foundation office ASAP.
To register for the Scholarship Showcase, to become an event sponsor, or for further information, call Ms. Cooper at (270) 929-4772 or by email: .
Scholarship prizes will be awarded
In addition to the $25,000 tuition scholarship, the second place will receive a $500 scholarship and third place a $250 scholarship. These scholarships are available to use at ANY accredited higher educational institution.
The public is invited to attend the final competition. The tickets for the event will go on sale at the Riverpark Center March 12th. All proceeds will go toward scholarships to deserving students, as well as to assisting students with a variety of needs allowing them to stay in college and complete their course of study. "This is a great opportunity to have fun while
supporting a very worthy cause," said Susan Cooper, Foundation Director. "Our communities have students who need scholarship opportunities in order to pursue their higher educational degrees. In today's economy, these scholarships should provide a little extra help when students enter their post-secondary years, in their pursuit of a college degree and a career. Our plan is to make this an annual event, so the Scholarship Showcase will help students reach their goals of making a better life for themselves and their families through education for years to come," she said.
About The Daymar Foundation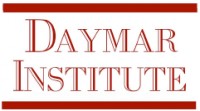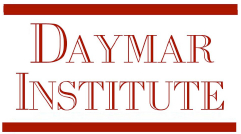 The Daymar Foundation was founded in 2005, as a non-profit, 501(c) 3, public charity organization. Their mission is to Change Lives … One Person at a Time by Helping Students, Help Themselves.
The Daymar Foundation is a public charity organization that believes when all individuals have the opportunity for an education; our local communities, families, businesses, and society in general derive long-lasting benefits.
The Foundation's goal is to provide assistance that will change lives of students most deserving and improve their quality of living today and for generations to come, through increased educational attainment. By providing scholarship awards to college students, GED testing fee awards to GED students, and directing resources toward other worthy needs to effect positive educational outcomes, The Foundation tackles some of the major issues that our students' face that keep them from completing their higher education degrees.
In addition to granting scholarships directly to individual students, organizations with educational goals can seek funding for program and scholarship awards through The Daymar Foundation.
As a charitable organization, individuals can satisfy their desire for benevolent giving and express their appreciation of education with tax deductible contributions to The Daymar Foundation.
Visit www.daymarfoundation.org for additional information about The Foundation and ways you can help and become a member to support their worthy cause.