Special Weather Statement In Effect ... [Click here for more information]

Montgomery County, TN – The Montgomery County Constitution Party of Tennessee will be holding a meeting Saturday, September 21st, 2013 at 10:00am in the Glass Study Room at the Clarksville-Montgomery County Public Library.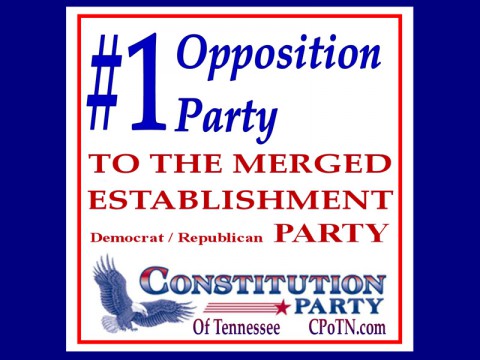 For more information, and to register, click here.

The Clarksville-Montgomery County Library is located at 350 Pageant Lane, Clarksville, TN.



About Mike Warner
Mike Warner is Interim Chair for the Montgomery County Constitution Party of Tennessee (MCCPOT)

We meet on the LAST SATURDAY of each Month at Campbell's Kitchen, 555 Dover Rd, Clarksville, TN (Except Nov & Dec).

Mike is one of a number of  elected GOP leadership in this area to have resigned their position and their Republican Party membership over the progressive direction and continued support of candidates damaging to this republic.

For Additional information and activities for Montgomery County Constitution Party of Tennessee visit these links:
New Constitution Party of Tennessee Website
Montgomery County Constitution Party of Tennessee Activities & Meetups.
Facebook
Tea Party Community

He also serves on the Board of the Tennessee Action Council  TN4Action.com working in support "Yes on 1″ Tennessee's Amendment allowing Tennessee legislators to write laws regarding Abortion in Tennessee.

Mike Warner served in  the U.S. Coast Guard during the Vietnam Era, and the U.S. Army until after Desert Storm. He ran as a write in candidate in the 2012 Tennessee House of Representatives campaign for District 67.

Currently Mike serves as an active volunteer to several local community organizations.

Editor's Note: Articles by this author contains the view points of Mike Warner and/or the Montgomery County Constitution Party of Tennessee, and may not represent the views of Clarksville Online, our staff, Contributors, or Advertisers.

Web Site: http://www.meetup.com/Montgomery-County-Constitution-Party-of-Tennessee/pages/Splitting_The_Vote_REA
Email: montgomery@cpotn.com
Sections
Politics
Topics
Clarksville TN, Clarksville-Montgomery County Public Library, Montgomery County, Montgomery County Constitution Party of Tennessee, Montgomery County TN, Pageant Lane