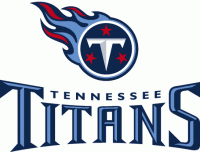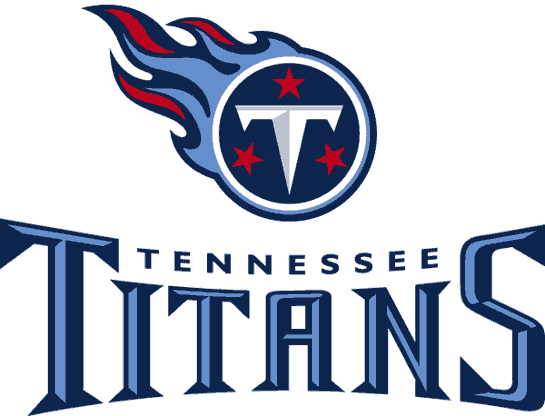 Nashville, TN – On Saturday afternoon, January 4th, the Tennessee Titans announced that Mike Munchak would be leaving the organization. Later that evening, General Manager Ruston Webster spoke with reporters.

"I want to open up today by first of all by thanking Mike Munchak for all his hard work. I have so much respect for him, not only as a coach but also as a person. We worked extremely well together and I have always appreciated how professional he has been with me in every way, said Webster. "I think I probably respect few people more in this league than I do him."

"We had discussions really this entire week. I think we took Monday and met with players, and then Tuesday he and I had an extensive meeting and then met again on Thursday and then obviously in Houston yesterday with Tommy Smith," stated Webster. "In the end, we were not able to agree just on the future and direction of the franchise and I felt it was time to make a change. So we move ahead into the next phase of the Tennessee Titans and look for the next coach and also looking for great things. We will start the process now."

On who made the final decision
I think myself, obviously, and Tommy Smith.
On what areas they disagreed on
I think every year at this time, we did the same thing last year, we have to go through all parts of the team, players, coaches, everything, and kind of come to a consensus that we are together. For the most part we were, but I think if you look at where we are now as a team, it was probably time to make a change.
On how many changes Munchak had to make to come back
We were talking about really every aspect, not that he was going to change everything, but we were going to have to make some changes.
On if the number was a half a dozen coaches
That is a big number.
On the difficulty making those changes with only one year left on Munchak's contract
I think he is a guy that people like to work for and I'm sure we would have been able to attract some coaches.
On if he went to Houston with thoughts of this being how it would end
I did not and I actually really didn't know for sure exactly how it was going to end. The decision really was made today and not before. So no, I didn't go there thinking this would be the end.
On if Munchak knew going down to Houston what coaches he had to fire
We had discussions about like I said pretty much everybody, so I would think he had a pretty good idea.
On if he was agreeable to the changes
We went through all these guys and there was probably some we agreed on and some we didn't.
On the status of the remainder of the staff
The staff has not been told anything. I expect to meet with them the first of next week.
On if he plans to keep the staff in place for the new head coach to consider
It is still early. That would be great, but we will just kind of see. Like I said, I will meet with them early next week.
On how Mike Munchak did the last three years
I think Mike was in a fairly difficult situation in my mind. I think he was really a bridge between having a long-tenured coach that had just left and things had been done a certain way and then an older owner who during his tenure passed away. I think we have been in a pretty major transition and he was a part of that and he has actually made the place better.
On whether an extension was ever a possibility for Munchak
I wouldn't comment on that.
On if they were in agreement on the changes that needed to be made prior to leaving for Houston
No, I wouldn't say that. I think everybody had to kind of go their separate ways and think it through, so no there was nothing like that.
On what attributes he is looking for in a head coach
I would like somebody that I can work with similar to the way I could work with Mike. I think it is important to me that that person has a system that he believes in and that we can draft and sign players to that system. I think that is very important. If we are not on the same page with what we are looking for the job description, then that makes it difficult. I would like somebody that is going to work with our current players and continue to develop them and turn them into the best players they can be.
On if there are enough good players here to win now
I think we are building. I think we have a nice nucleus that we need to continue to build on.
On how important previous head coaching experience is for the potential new hire
That would be great. The biggest thing to me that you can't do is rule out guys. I want an offensive guy or a defensive guy, previous head coaching experience … it causes you to miss out on possibly some good candidates.
On if he has started the process of making a list of candidates
Yeah, in this job you keep those lists all the time so that you are ready to go for these situations.
On how many people are on the list
I think you have to keep it to a workable number, so it would be a handful.
On preferring a coach on one side of the ball based on the team's needs
I think as long as the head coach has a plan for the side of the ball that's not his, then I think we're in good shape. He doesn't necessarily have to be from one side or the other.
On if he would like the new head coach to have a plan moving forward with Jake Locker as the quarterback
I'm a fan of Jake's and would love to see him have success here. I think the important thing is that that coach has a plan for success and to move ahead and to build the team and to continue to build off what we already have here. One of the biggest things when you ask me about coaches is that they do have a plan moving forward.
On if he and Tommy Smith have determined what the process of selecting candidates will be
We talked, but it's just fresh enough where we probably haven't solidified the process totally.
On if he would grant permission to a current assistant coach under contract to interview with another team
Would I grant it? I would take it on a case-by-case basis.
On when the interview process will begin
Just as soon as possible. We need to tie some things up here, and I think this week we need to start working on it.
On being behind other teams that have changed coaching staffs already
I don't think we're too far behind. I think most of the interviews will take place in the next couple weeks. I think where we may be a little bit behind is the teams that had (playoff  bye weeks were able to interview this past week and this weekend. But other than that, I think we're in pretty good shape. I think you'll see most of the interviews around the league going on this week.
On when he would like to finish the process compared to the late timetable when Munchak was hired in 2011
Well, we definitely have a head start on that. I think we need to go through the process and make sure that we make the right decisions. So I can't really give you a timetable.
On having to wait to interview coaches in the playoffs right now
The league has rules for when we can interview all those guys, and you can't interview them during the playoff process. So we'll see how that goes.



On whether there would be coaches in the playoffs on his candidate list
Yeah, I would expect that.
On how surprised he is that the decision came to this with Munchak
I guess for me, it's disappointing to me because I like him so much, but this is part of the business. It's the hard part. It's no fun, but it is part of the business.
On how much Munchak's loyalty to his assistants played a role in the process
Mike has a great trait of loyalty. He is a loyal person, in general. But I don't know that that really played a part in it.
On if he had a sense that Tommy Smith expected Munchak to do what was necessary to return as the team's coach
I think Tommy is very fond of Mike, and obviously I think he's disappointed too because he's not here.
On how much the general manager's vision of the team's identity will determine who the new coach might be
I think in the end we have to be on the same page. But yeah, you can be sold on an identity and a philosophy. I think for me, it's important that whatever that identity or philosophy is that we're all on board and that we move forward finding players that fit exactly that.
On if a new head coach will have to defer to the general manager on personnel decisions
Munch and I always worked together. We made, really, no decision where I (said , 'This is what we're going to do.' That's really not the way I work, and that wasn't the way he worked. We worked together on it.
On his thoughts leading this process for the first time
I'm excited. I'm excited to go through the process. I've been around it a lot. I've seen a lot of things, hirings, going back to I don't know how many coaches we hired in Tampa, but it was a lot. I saw Rich McKay go through that and the way he handled it and some other guys I've been around. I feel comfortable doing it. I'm excited. I'm excited for the city. I'm excited for the Titans organization to move forward and find a coach who is going to be a good fit for Nashville and that they're going to be proud of, and we'll put a team on the field that they're proud of.
On if he is looking at the situation as a way to break from anyone who was with Jeff Fisher
They had a lot of success. We're just looking for the best coach we can find for this situation now, for this team, for the organization, for Tommy Smith and the family, and for myself.
On any candidates in house who might be interviewed
We'll see. We'll look at all avenues.
On a college coach potentially being in the mix
Like I said, I wouldn't rule out anything. I wouldn't rule out anything.
On what he told Munchak when the decision was made
We had a conversation. It was basically, 'It wasn't going to work out.' Those are never easy conversations to have, but he and I had a pretty good relationship. It went OK.
On any sense from Munchak on what he wants to do now
No.
On whether voices were raised in the conversations during the week
No. I mean, do you see either one of us raising our voice? Not really.
On his message to the fans
My message would be that our goal is to give you the best team we can. We want a team that is competitive and tough and a team that when you show up on Sunday to the stadium, you show up expecting to win.
On what happened between Friday night and Saturday when the decision was made
He and I both went home and just thought things through, and that was it. We talked again this morning.
On talking on the phone or in person today
We talked on the phone.
Sections
Sports
Topics
Houston TX, Jake Locker, Mike Munchak, Nashville TN, Rich McKay, Ruston Webster, Tampa Bay Buccaneers, Tennessee Titans, Titans, Tommy Smith