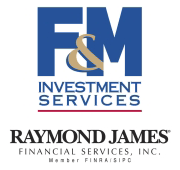 Clarksville, TN – March marked the fifth anniversary of the stock market's bull run, since the bottom in the S&P 500 back in 2009. The most recent quarter was more lackluster, as U.S. stock indices were somewhat flat.

The equity markets showed some resilience during the last week of the month after Federal Reserve Chair Janet Yellen signaled that "considerable slack" in a "tough" labor market means the central bank will continue its monetary support of the economy for some time.

For the quarter, investors saw the S&P 500 gain 1.3%, the Dow dip almost 1%, and the NASDAQ gain 0.5%. Emerging markets, which had faced some geopolitical turmoil in the past year, seemed to find better footing at the end of the quarter, however concerns about events in Ukraine and a slowing Chinese economy haven't gone away completely.
Stock Market
| | 12/31/13 Close | 3/31/14 Close | Change | Gain/Loss |
| --- | --- | --- | --- | --- |
| DJIA | 16,576.66 | 16,457.66 | -119.00 | -0.7% |
| NASDAQ | 4,176.59 | 4,198.99 | +22.40 | 0.5% |
| S&P 500 | 1,848.36 | 1,872.34 | +23.98 | 1.3% |
Although the equity markets have done well over the past five years, there are still reminders of the Great Recession and its after effects. For example, five major banks didn't pass the Federal Reserve's annual stress tests.
The central bank recently rejected the companies' plans to raise dividends and increase stock buybacks, citing a need for better risk management or more robust capital cushions. On the other hand, 25 banks did get the go-ahead for their planned dividend payouts and share repurchases.
And economic data is still coming in mixed. For instance, manufacturing appears to have expanded, while job reports were adversely affected by an intense winter.
Fourth quarter real GDP growth was revised down from the advance estimate, but the outlook for the year hasn't really changed, according to Raymond James Chief Economist Scott Brown. "This is largely a story of diminished headwinds (relative to the last few years) and continued support from monetary policy."
I'll continue to monitor developments from the Fed and the latest economic data, as well as any news of the domestic and emerging markets. And, I'll be sure to share any trends that could affect your long-term financial plan.
About Frazier Allen
Sections
Business
Topics
Clarksville, Clarksville TN, DJIA, Federal Reserve, Janet Yellen, Nasdaq, Raymond James Financial Services, S&P 500, Scott Brown, Stock Martket, Ukraine