Clarksville, TN – International artist Paul Harmon exhibits his lyrical paintings in the Customs House Museum's Crouch Gallery beginning July 3rd.

The themes of Harmon's paintings always incorporate poetry, prose and ideas from the artist's interests and experiences.

Yet Harmon, who is known for his strong stenciled outlines, has created a softer movement with these more recent paintings. The subjects are less restricted to a designated spot on the canvas than earlier works. The effect is one of tranquility and ease.

Paul Harmon: Inner Voices showcases paintings from the past two years that are full of vibrant colors and back stories. Many of the 2013 paintings incorporate the Golden Mean, a ratio based on the number Phi.

As the Golden Mean appears throughout all of nature, it is securely embedded in the DNA of us all. While rabbits, dogs, and elegant ladies continue to act as primary subject in Harmon's 2014 works, there seems to be more of a reflective, personal mood to these newer pieces.

Regarding the painting The Yellow Chair, Harmon states "This Chair was designed and made in 1937 and belonged to Adelaide Harmon, my Grandmother. It is good that so many of those things that lived with gone friends and family can speak to us so poignantly".

Harmon's work has been exhibited in major venues in New York and Washington, Europe and South America. He has garnered numerous awards and honors, including two major awards at the XXIV Prix International d'Art Contemporain de Monte-Carlo and the Art Contemporain, Saint-Martin du Tertre, Val d'Oise, commemorative medal.

Artwork by Harmon is in the collections of Tennessee State Museum, Tampa Museum of Art, the George Bush Presidential Library and Museum, Museum of Modern Art of Monaco, and the city of Caen, France; as well as numerous private collections.

Paul Harmon: Inner Voices will be on display through September 7th. Located at the corner of Second and Commerce Streets, the Customs House Museum is the second largest general museum in Tennessee.

For more information on above events contact Terri Jordan, Exhibits Curator, at 931.648.5780 or terri@customshousemuseum.org.
About the Customs House Museum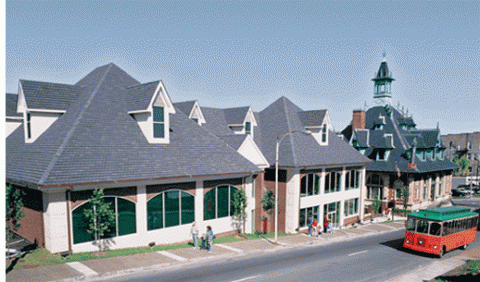 Located in the heart of historic downtown Clarksville, Tennessee, the Customs House Museum and Cultural Center is the State's second largest general museum.
With over 35,000 square feet of the region's best hands-on activities and special events…people of all ages agree – the Customs House Museum is well worth the stop!
The Explorer's Gallery is packed with fun, learning and fantasy in Aunt Alice's Attic, McGregor's Market and kitchen, and of course – the Bubble Cave! Finally, get "all aboard" to see our fantastic model trains. Our volunteer engineers "ride the rails" every Sunday afternoon from 1:00pm to 4:00pm.
Regular museum hours are 10:00am to 5:00pm Tuesday through Saturday, and 1:00pm to 5:00pm on Sundays. Adult admission is $7.00, Senior Citizens and College ID $5.00, Ages 6 to 18 $3.00, and under six years and Museum members are free.
The Customs House Museum is located at 200 South Second Street. For more information, call 931.648.5780 or visit their website at www.customshousemuseum.org
Sections
Events
Topics
Clarksville, Clarksville TN, Commerce Street, Crouch Gallery, Customs House Museum, Customs House Museum and Cultural Center, Downtown Clarksville, Europe, George Bush Presidential Library and Museum, New York, Paul Harmon, South America, South Second Street, Tampa Museum of Art, Tennessee, Tennessee State Museum, Terri Jordan, Washington