Clarksville, TN – The Clarksville Fox Women's Semi-Pro Football (2-3) team will host conference foe, Chattanooga Locomotion on Saturday May 30th 2009 at 7:00pm. All Fox home games are held at Northwest High School  (800 Lafayette Road).
The national anthem will be performed by Kevin Riner. The coin toss will be done by Harry Galbreath, a retired NFL Star who's football career started right here in Clarksville. Harry graduated from Clarksville High School, started every game for four years at the University of Tennessee, drafted and played 5 years with the Miami Dolphins before going three years with the Green Bay Packers and finishing his NFL career with one year at the New York Jets. Since he retired from the NFL, Harry has coached at different colleges with last year being the strength and conditioning coach for the UT Vols.
«Read the rest of this article»
Football ignites the headlines already. The season starts well before baseball season is over – it's already a headline catcher.  Football coaches at every level of the sport, whether high school or professional, are being reminded that there is a restriction on religious activities that coaches can promote with the team. The Supreme Court stated that a "school district has a constitutional right to protect students from religious coercion…" «Read the rest of this article»

Austin Peay State University's National Alumni Association has announced the 2009 Traveling Tailgate schedule to support the 2009 Governors football season.
This summer, the Traveling Tailgate will feature seven locations spanning Tennessee, Alabama and Kentucky. All APSU alumni and friends are invited to meet University President Tim Hall, Athletics Director Dave Loos and head football coach Rick Christophel to discuss the upcoming football schedule.
The series kicks off from 6-8 p.m., Wednesday, May 13 at Café Ole, 959 S. Cooper St., Memphis.
The Traveling Tailgate calendar also includes the following stops: «Read the rest of this article»

Fighting Childhood Obesity through Its Revival of famed Double Dutch Sport Competition – Matthew Walker Comprehensive Health Center utilizes age-old childhood activity to combat unhealthy trends in children in socio-economic dis/stressed households.
One treatment for obesity in children is increasing their physical activity. The US Surgeon General recommends that children get at least 60 minutes of physical activity each and every day. Individualized programs like Reviving Double Dutch facilitated by MWCHC, are available for those children that are not able to meet minimum expectations.
«Read the rest of this article»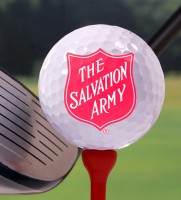 The 1st Annual Salvation Army Golf Tournament will be held at The Eastland Green Golf Course on Friday, May 8, 2009 at 8a.m. The Tournament is limited to 144 golfers. The entry fee is $60 per person and includes green fee, cart, prizes, lunch and much more.
The Salvation Army is looking for donations and sponsorships with $100 hole sponsor, $500 corporate sponsor (which includes team of 4 players) options being available. For more information contact Bubba Burchett at  931-624-2647.

The Clarksville Fox host the Louisville Nightmares in their 2009 Home Season Opener on Saturday April 25th at 7:00 p.m.  at Northwest High School (800 Lafayette Rd. in Clarksville, TN)
Join the tailgating with your family and friends and fire up the BBQ's. The gates will open at 6:00 PM with concessions available, a Fox merchandise booth, sponsor booths, Inflatable bouncers and slides for the children to play on, and music.
The pre-game show starts at 6:55 PM with the singing of the National Anthem by Country Music Recording Artist Courtney Michelle Dickinson, who will also be performing live during the half time show.
«Read the rest of this article»
The Clarksville Greyhounds Youth Football League is forming teams for the 2009 football season. The League has  four age groups: 7-8, 9-10, 11-12 and 13-14. There will also be cheerleaders for each age group.
The Clarksville Greyhounds are a member of the Tennessee Youth Football Alliance. They are traveling teams and will play teams from various areas throughout Middle Tennessee.
The TYFA is a very competitive league and have had players and cheerleaders recognized nationally for academics and athletics. This program includes opportunities to compete in regional and national competitions.
If you are interested in  administrating, coaching, or being a cheerleader supervisor, please send an email to clarksvilletravelfootball@gmail.com or call 931-472-6101 for more information.
Update: There will be an information booth at Governor's Square Mall on April 25th from 10:00 am to 3:00 pm.
The Night Stalker Association proudly presents the 11th annual Night Stalker Association Team Bass Tournament on Saturday April 18th 2009 at the Paris Landing boat ramp. Registration starts at 4:00 a.m. Money raised in this tournament goes directly into the Night Stalker Association Fund for Children with Terminally Ill Diseases, children of fallen Night Stalkers scholarship fund, and the general scholarship fund. The Cost: $90.00 per team with an optional $10.00 big bass pot per boat. All checks should be made out to the Night Stalker Association. The weigh-in will be conducted by the Montgomery County Bass Club.
Come on out and have a great time and support a great cause! Entry fee includes a BBQ lunch and plenty of beverages!! plus, stick around after the tournament and be included in our raffle. Hundreds of great door prizes will be raffled off! «Read the rest of this article»
The Independent Women's Football League's Division and Conference Champions, the Clarksville Fox, will take on the Tennessee Valley Tigers in a pre-season game March 28th at Northwest High School located at 800 Lafayette Road in Clarksville. Gates will open at 6:00 p.m. with a kick off time of 7:00 p.m.
Come early and enjoy BBQ's and tailgating in the parking lot, but remember no alcohol is allowed on school premises. Concessions will be available at the game, inflatable bouncers for the kids to play on, a Fox merchandise booth, the team's mascot "Trixy" enjoying the evening with the children young and old, and women playing full contact football. «Read the rest of this article»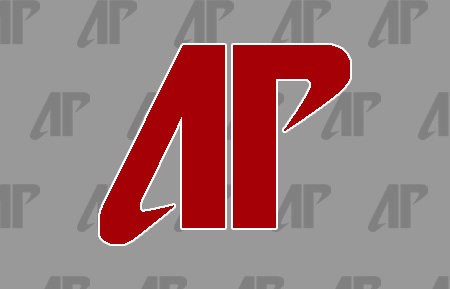 "It's just not exciting."  "I can't get into it." "They don't dunk." "They don't play with passion of men."
These are all excuses I hear from students and the Clarksville community as to why they can't "lower themselves" to watch women's basketball. I have to admit my bias being at LSU during two Women's Final Four teams got me just a LITTLE bit spoiled, but I find it hard to acknowledge someone as a true fan of the game if they can't learn to respect and appreciate a well played and well coached game, no matter the gender of the people who play or coach it.  «Read the rest of this article»