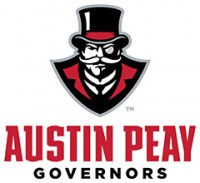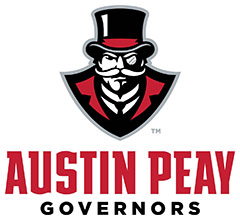 Clarksville, TN – Barely half way through Austin Peay State University's scrimmage came to a screeching halt, Saturday afternoon, at the Clarksville Academy Sports Complex.
One play into the second half, junior safety Brad Wilmer suffered a significant leg injury. After realizing the seriousness of the injury, APSU head coach Kirby Cannon called off the scrimmage remainder.
"Our feeling with something like that is we should not even try to resume," Cannon said. "When you have a horrific injury like that, where there is pain and an injury that is going to end a young man's season, it is hard to refocus the team. You put them at danger.
"It is our rule for scrimmages—if you are not energetic, enthusiastic and focused, then we are better off not doing it. This was a case where something happened to one of our teammates, Brad, and we wanted to show the proper respect."
Up to that point the offense had just scored its only touchdown, a short run by walk-on freshman Ladarrious Wimberly. In fact, the offense showed some late first-half life after the defense dominated play at the outset, including multiple quarterback sacks.
"I think our defensive line, with a couple of freshmen in there, was very, very disruptive," Cannon said. "We have a trio (Nicholis Matiere-Bey, Tyler Schneider and Jule Pace) who are strong enough to play right now and have bumped ahead of some of our juniors and seniors who have played in the past.
"If you can control the edges of your defense you are going to be pretty good in both run and pass (defense). It is a lot of pressure to put on some freshmen defensive ends to go out there and provide us something we have lacked in the past—pass rushers and run stoppers."
A rebuilt offensive line with just two returning starters—center Isaiah Tuisasosopo and guard Nathan Sanders (although guard Tyler Miles started late in 2013 after returning from injury)—displayed some continuity issues early on. In fact, the Govs defense, led by Pace, a local walk-on from West Creek High School, had six quarterback sacks.
When the Govs quarterbacks had time, they completed 10 of 12 passes for 92 yards, with freshman Alex Price (3 of 26) leading as far as receptions caught. Another freshman, Jared Beard had two catches for 15 yards while a third, Wesley Thomas, had one catch for 14 yards.
A trio of freshmen, Kendall Morris (2 for 24) and Otis Gerron (3 for 19) and Josh Tatum (3 for 19) , led the rushing attack.
"We saw some offensive improvement right before we ended," Cannon said. "I think had we been able to extend the entire scrimmage I think some of the offensive units would have perked up and responded to not doing well the first couple of series."
Photo Gallery