Topic: Dover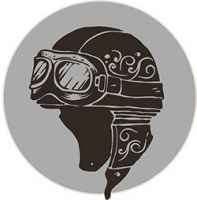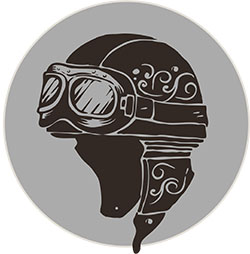 Clarksville, TN – Some of the best times I've had on my motorcycle have been in my own back yard. Living in Tennessee presents me with beautiful countryside, navigated on back country roads for miles and miles. I'm able to cross up into Kentucky, or down to Alabama and the roads and beautiful scenery just keep unfolding in front of me.
When I bought my first Harley last year, I traveled to San Marcos Texas. The first leg of my trip was to travel down Highway 79 and keep off of the Interstate. I discovered beautiful roads, amazing countryside, quaint little towns and miles and miles of open road.
Before I knew it, I was in Memphis.
«Read the rest of this article»
The 140th Meeting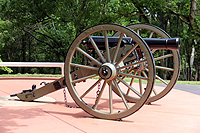 Clarksville, TN – The next meeting of the Clarksville (TN) Civil War Roundtable will be on Wednesday, November 18th, 2015 at the Bone & Joint Center, 980 Professional Park Drive, right across the street from Gateway Medical Center. This is just off Dunlop Lane and Holiday Drive and only a few minutes east of Governor's Square mall.
The meeting begins at 7:00 pm and is always open to the public. Members please bring a friend or two – new recruits are always welcomed.
Topic: "The Carter Family in the Battle of Franklin"
«Read the rest of this article»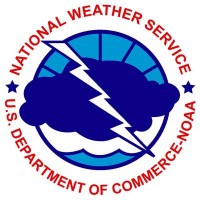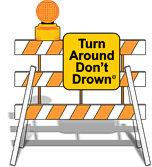 Nashville, TN – At 8:34pm CDT, National Weather Service Doppler Radar indicated thunderstorms with very heavy rainfall continuing to impact Stewart County and the rest of the warned area. Radar estimates rainfall rates of 2 inches per hour or more are possible in some locations. This will lead to dangerous flash flooding!
Dangerous flash flooding is already occurring in Stewart county. Emergency management officials reported flooding on Highway 49 in the Bear Spring community, Indian Mound Road, Big Rock Road, Joiner Hollow Road, Robertson Hill Road, Wildlife Road, Norris Hancock Road, and Centerpoint Road.  Flash flood warning remains in effect for Montgomery, Humphreys, Houston, Benton, Western Dickson, and Stewart Counties until midnight CDT.
«Read the rest of this article»
The flood warning continues for the Cumberland and Red Rivers in Tennessee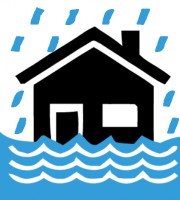 Clarksville, TN – The Cumberland River at Clarksville is expected to rise above flood stage Wednesday morning, and crest Wednesday evening near 47 feet. At 8:00pm on Tuesday the river water level was at 45.4 feet. The flood stage is 46.0 feet, at which point the left bank of the Cumberland River overflows and flooding begins in Clarksville. The river is expected to fall below flood stage by late Thursday morning.
«Read the rest of this article»
This is the third in my on-going series of articles about Land between the Lakes.

The change in weather and my wife being pregnant have kept us from enjoying the great outdoors at Land between the Lakes.  But last weekend, we jumped at the chance to take advantage of the 50 degree, sunny weather.   We had our brunch picnic at the surprisingly empty Taylor Bay, located near the north end of LBL.
«Read the rest of this article»
In the current economy, many charities are facing bleak prospects for the coming year. End-of-year donations serve a dual function: boosting the bottom lines of non-profits dedicated to assisting people or meeting specific community needs, and giving donors the opportunity to make tax-deductible contributions that can be applied to their 2008 taxes. Over the next week, we will profile a number of community agencies and organizations who can benefit from your generosity.

CAMTAN is the local organization assisting individuals affected by the HIV pandemic within our own demographic. an IRS certified local 501 (C) 3 non-profit in need of community support.
As 2008 comes to a close, consider making a tax-deductible donation to this Clarksville-based non-profit. Started by a small collective of local ministerial leaders and lay people, the Clarksville Area Ministers Technical Assistance Network (CAMTAN) seeks to provide assistance, support and education to persons affected by the HIV/AIDS pandemic and the greater community. «Read the rest of this article»
Stewart County officials speak up for change in Washington. Detail local impact of decisions made in nation's capital city.
Saturday, September 27th, Nan and Jim Robertson opened their Stewart County home to host a Stewart County Democrats for Obama House Party. On the patio garden of the lovely wooded residence, Stewart County Democratic Party officials spoke of reasons everyone feels its time for a change in the way Washington does business. Local citizens are suffering under the wave of neglect and disregard that signifies the Bush Administration's approach to government.
Jim welcomed the guests to their home and encouraged everyone to incorporate 'green technology' and businesses into their daily habits. He spoke of alternative energy and fuels that offer real opportunity to realign our foreign oil dependence equation and help improve the environment while giving a boost to our economy as well.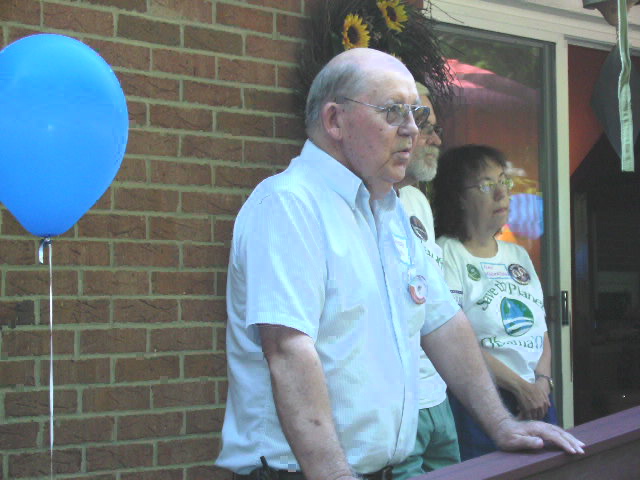 Stewart County Democratic Party President Thurston Smith stated that Federal and state government cutbacks have a disproportionate impact upon the local population. Economic realities are readily felt here and the citizens aren't fooling themselves to these real facts. Jobs are not increasing and those that are here are not secure. Benefits are costly and inadequate. He told of how some Dover citizens, who had once confided not being willing to vote for women candidates or a candidate of a different ethnicity, have since come back to declare that they no longer feel that way and that they support and will be voting for Senator Obama in November. Stewart County is a small county, economically speaking, and the economy has soured there. «Read the rest of this article»
Lamentations, an exhibit of work by artist Beverly Riggins Parker, will open Sunday, September 16, with a reception from 12-4 p.m. at the Stewart County Public Library in Dover, Tennessee.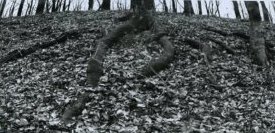 Pictured above is Beech Roots, Bear Creek, from the collection.
Lamentations, a series of hand-painted Lith photographs is "a pictorial view of communities in Stewart County before and after the acquisition of land for Land Between the Rivers." The exhibit runs through October 11.
Parker is native of Stewart County. The library is open M-T-Th-F from 8-8, Saturday from 9-3, and is usually closed on Wednesdays and Sundays. Directions: Turn left at the light in Dover, Tennessee (from highway 79) and go about one mile. The library is on the right.