Topic: Internet
9.2 Million Fell Victim to 'Phishing' Schemes; Avast Free Antivirus, G Data Score High in CR's Ratings of Security Software

Yonkers, NY – The latest Consumer Reports' Annual State of the Net Report found that a projected 58.2 million American adults had at least one malware infection that affected their home PC's features or performance in the past year.
The cost of repairing the damage from those infections was nearly $4 billion. «Read the rest of this article»
Clarksville, TN – CDE Lightband is aware of the Internet outage city wide. They have several network engineers that are on site and have located the problem. They hope to have the Internet restored as soon as possible.
Local Wireless Network Upgrade Extends Access to Advanced Products, Services and Applications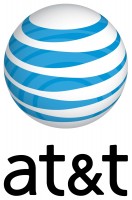 Cunningham, TN – AT&T* today announced the availability of its mobile Internet network in Cunningham in Montgomery County, TN, extending access for advanced mobile services, devices and applications to customers in the area.
AT&T is an industry leader in delivering the benefits of the mobile Internet, offering powerful and flexible connectivity, a wide range of smartphone and other device options, and simultaneous voice and data capabilities for an amazing wireless voice and Internet experience.
"As more and more residents of Cunningham rely on their mobile devices for information and connectivity, they must have faster connections," said Speaker Pro Tempore Curtis Johnson.  "Investments in mobile Internet will have an immediate impact for our Cunningham consumers and businesses." «Read the rest of this article»
Written by Sgt. 1st Class Abram Pinnington
3rd Brigade Combat Team, 101st Airborne Division (AA) Public Affairs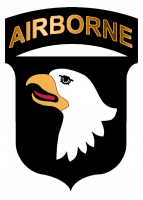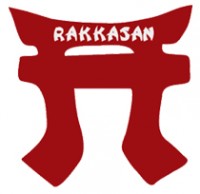 Khowst Province, Afghanistan – Once David and Lizeth Wakasa exchanged their vows they would set into motion an inseparable journey that would lead them to Afghanistan and eventually the Pentagon.
After they married in August 2008, the Wakasas planned their future together in their small New Jersey apartment. Seeking something more out of life, Lizeth propositioned her husband with a life full of endless possibilities, financial security and the chance to be different by joining the U.S. Army.
«Read the rest of this article»
Parental involvement and online interaction with counselors and peers led to greater success for overweight and obese children and teens in some studies.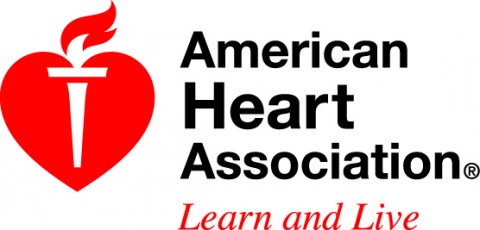 Dallas, TX – Social media may be an effective tool to help children overcome obesity,  according to a new American Heart Association scientific statement.
The statement is published online in the association's journal Circulation.
"Online communication and social media are an increasing part of our lives and our overall social network of family, friends and peers," said Jennifer S. Li, M.D., M.H.S., chair of the writing group. "Healthcare providers should embrace its potential as a tool for promoting healthy behavioral change."
«Read the rest of this article»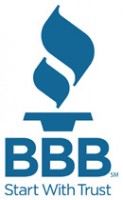 Nashville, TN – Scammers are busy this time of the year! Whether it's on the Internet, at the stores, or even at your front door…they are ready to take your hard-earned cash! Here are some tips from the Better Business Bureau (BBB) on scams to look out for.
Internet Scams: Be on the lookout for fake websites offering bargain prices, especially on those hard to find gifts, or the hot gifts for 2012. These sites tout "too-good-to-be-true" prices on these items, with a professional looking website and testimonials from "happy customers." The scam artists will take your money and won't send you the merchandise! Don't just trust a site – check it out at www.Nashville.BBB.org. «Read the rest of this article»

Yonkers, NY – It's easier than ever to get burned these days—in fact fraud and identity-theft complaints tracked by the Federal Trade Commission topped 1.2 million last year, up 19 percent from 2010 and a whopping 800 percent since 2000. And the fraud artists are using new channels and technology that didn't exist 15 years ago including social media, pop-up ads on your computer, and text-message "smishing" scams.
According to Consumer Reports' investigation, available on www.ConsumerReports.org on August 30th and in the October issue of Consumer Reports on newsstands September 4th, two other factors compound this problem. «Read the rest of this article»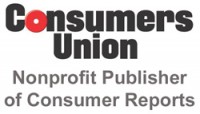 Washington, D.C. – Today, the Federal Trade Commission (FTC) proposed additional modifications to the draft Children's Online Privacy Protection Act (COPPA) Rule, aimed at better protecting children online.
The proposed changes, which will add to the revisions submitted by the FTC in September 2011, clarify that third-party data collectors and site operators are equally responsible for ensuring that parental consent is obtained before information is collected from children under the age of 13. Both parties would be penalized for any infractions. «Read the rest of this article»
Nashville, TN – The State of Tennessee's Annual Sales Tax Holiday is held every year on the first Friday in August and ends the following Sunday night. This year's tax-free holiday weekend begins at 12:01am on Friday, August 3rd and ends Sunday, August 5th at 11:59pm.
What is Tax Free? Clothing $100.00 or less. School Supplies $100.00 or less. Computers $1500 or less. «Read the rest of this article»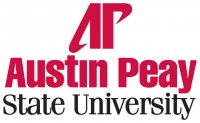 Clarksville, TN – A couple of years ago, Austin Peay State University student and former cross country team standout Tracee Gruskiewicz fell out of love with running. She didn't want to lace up her shoes anymore and push herself to do three-, four- or five-mile runs through the streets of Clarksville.
That attitude seems so foreign to her now. Particularly earlier this month, when she ran through the Mojave Desert at night to stay cool. Or the day she jogged into Texas, the humid air thick like a sweater against her skin. Not running was never an option. Instead, she dipped a shirt in ice water, draped it around her head, and tried to get her average 35 miles of running in for the day.
«Read the rest of this article»