Topic: Joel Wallace
Clarksville, TN – Clarksville Councilman Ward 7 Geno Grubbs and Councilman Ward 9 Joel Wallace will be holding a Town Hall Meeting tomorrow night, Tuesday, October 2nd, at 7:00pm at the Clarksville-Montgomery County Public Library.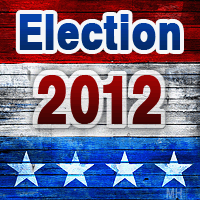 Clarksville, TN – The race for Clarksville City Council in Ward 9 turned ugly this week.  What had been a fairly low key, non eventful door to door campaign among four candidates, has been turned up a notch between challenger Jeff Robinson and the incumbent Joel Wallace.
During a TV taping this week  for the Leadership Clarksville Political Forums, Wallace called out Robinson for his handling of the Parking Authority while serving on that board, then questioned Robinson for hiring an out of town attorney to handle his bankruptcy following the 1999 tornado.
Robinson and his wife own the Blackhorse Pub and Brewery in downtown Clarksville.
«Read the rest of this article»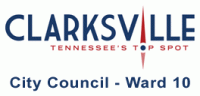 Clarksville, TN – A recent issue concerning the city council email system has surfaced and I want to address some issues that were raised. The main issue relates to the request by local attorney Mark Rassas to gain email addresses of constituents and what has resulted since.
You may have already received some emails related to this or read a story in the Sunday "Leaf-Chronicle", which did not address or fully disclose all the details. «Read the rest of this article»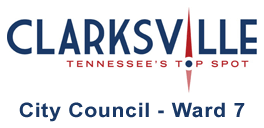 Clarksville, TN – Clarksville City Councilman Joel Wallace from Ward 9 and Councilman Geno Grubbs from Ward 7 will be hosting a joint town hall meeting at the Clarksville-Montgomery County Public Library on Wednesday, March 14th, from 7:00pm-8:00pm.
Everyone is invited to come out for the meeting. The councilmen will be available to discuss your questions and concerns regarding city business.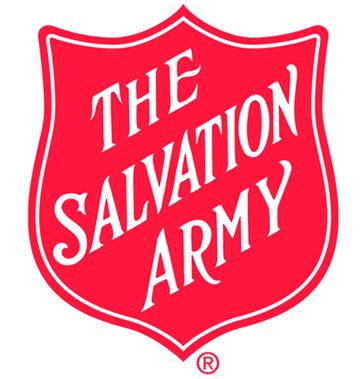 Clarksville, TN – The Salvation Army is in need of volunteers this holiday season. Volunteers are needed Monday through Saturday, from 10:00am to 7:00pm, beginning November 10th, through December 24th, 2011.
Money collected goes to support the homeless shelter and other Salvation Army programs. «Read the rest of this article»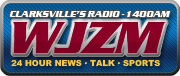 Clarksville, TN – Listen to Clarksville in Review on 1400am, WJZM with Hank Bonecutter Saturday morning. Montgomery County Commissioner Tommy Vallejos will be on at 8:00am. Hank's guest during the 9:00am hour will be Clarksville City Councilman Joel Wallace. «Read the rest of this article»

Clarksville, TN – The Clarksville City Council met for their regular meeting last night where they tacked a host of issues; including the the Expansion of the Winn Materials Barge Port, creating a capital project for repairs to the Smith-Trahern mansion, and a proposal to expand the number of Package Stores allowed in the city.
The Barge Port was approved, the Capital Project for Smith-Trahern Mansion was approved, and the expansion of the liquor establishments was rejected. Read on for much more! «Read the rest of this article»

Clarksville, TN – Joel Wallace, Ward 9 City Council, is hosting a town hall meeting along with Montgomery County Commissioner Jeremy Bowles Monday, September 19th, 2011 from 7:00pm-8:00pm at the Clarksville-Montgomery County Public Library.

Clarksville, TN – Austin Peay State University 's Athletics Department, in conjunction with Legends Bank, will be seeking donations for the Dave Loos Scholarship Fund, at Saturday's men's basketball game, through the Legends Bank Halftime Scholarship Shootout.
The Halftime Scholarship Shootout will feature APSU President Tim Hall, APSU Vice President of Finance and Administration Mitch Robinson, Governors Club President Joel Wallace and a Legends Bank representative in a three-pointer/free-throw shootout.
«Read the rest of this article»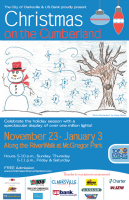 The City of Clarksville last night kicked off the 12th Annual Christmas on the Cumberland, which continues until January 3rd. The annual free holiday display features over 1,000,000 individual Lights in a amazing Christmas display that spans the entire length of McGregor Park in Downtown Clarksville.
Entertainment was provided by the band Short Notice, a passionate group of musicians whose name is derived ability to work a set list as spontaneously, as they draw the attention of their audience in short order. The band invited children up to dance to their lively Christmas tunes.
«Read the rest of this article»