Topic: Joel Wallace

Clarksville TN –  The start of every new calendar year brings news of great importance to the city of Clarksville.
Who will the mayor appoint to city committees?
Who's in and who's out?
Ever since the beginning of time, coffee shops and office gossipers have waited with "giddy" anticipation on learning just who the mayor likes, and who they don't, and it comes in the form of committee appointments. «Read the rest of this article»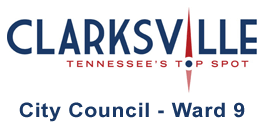 Clarksville, TN – Clarksville Councilman Geno Grubbs of Ward 7 and Councilman Joel Wallace of ward 9 are hosting a Town Hall meeting on Monday, January 28th, 2013, at 7:00pm-8:00pm at the Clarksville-Montgomery County Public Library located at 350 Pageant Lane.

Clarksville TN – The 2013 edition of the Clarksville city council was sworn in this week. They also held their first official meeting of the year. So what's new?
Not much.
Voters had real opportunity to make change this past November, but as we've seen, we say we want change, but we're not willing to vote for it. It's a real curiosity to me that with all the complaining, and the obvious need for something to change, the voters just don't seem to care. Why do we keep putting the same people in office, then gripe about what they're doing? «Read the rest of this article»
Clarksville, TN – Clarksville Mayor Kim McMillan has called a Special Session of the City Council for the purpose of swearing in newly-elected member Valerie Guzman (Ward 5) and re-elected members James Lewis (Ward 3), Wallace Redd (Ward 4), David Allen (Ward 8), Joel Wallace (Ward 9) and Jeff Burkhart (Ward 12). «Read the rest of this article»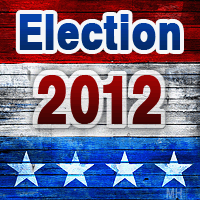 Clarksville, TN – On Election Day polls opened at 7:00am, but I didn't get going till 9:30am. My first stop was to vote at Smith school. After I voted, I took a few pictures before I headed off to the Election Commission.
"The elections today have been busy, very busy," said Rita Wilson, the chairwoman of the Montgomery County Election Commission.  A lot of people decided that they wanted to vote today, but they had not bothered to check and see where they were supposed to vote.  So we are having a big backlog of them coming in and phone calls about that.  But I think that people are really excited about election day," according to Wilson.
«Read the rest of this article»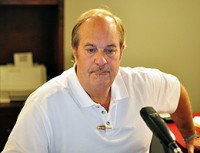 Well the votes are in.  The people have spoken.  On a national level, it appears we'll have four more years of economic struggle, attacks on the middle class, a health care system that is a disaster, and a national defense strategy that is virtually non-existent.
But the people have spoken.  That's what makes this country great.  At least we get to vote, whether we like the outcome or not. I respect the will of the people.  We don't always get our way and all of us find that very difficult to deal with. «Read the rest of this article»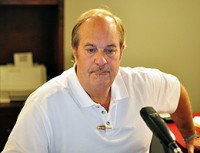 I think we can all agree that we've had about enough of politics to last a lifetime. Especially local politics.  November 6th can't get here quick enough and THAT'S  an understatement.
What once was a process that brought out the best in our city AND country, has now become an ugly display of hate, and division. That display has never been more evident than within our own Clarksville City Council. «Read the rest of this article»
Clarksville, TN – On Friday, October 26th, 2012 several City of Clarksville Employees are participating in the Annual City of Clarksville Department Wide Chili Cook Off to Benefit the United Way.
The Event will be held on Friday October 26th from 11:00am to 1:00pm in the lower City Hall Parking Lot – located at the corner of First Street and Main Street downtown. «Read the rest of this article»
Clarksville, TN – Clarksville Councilman Ward 7 Geno Grubbs and Councilman Ward 9 Joel Wallace will be holding a Town Hall Meeting tomorrow night, Tuesday, October 2nd, at 7:00pm at the Clarksville-Montgomery County Public Library.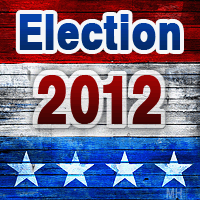 Clarksville, TN – The race for Clarksville City Council in Ward 9 turned ugly this week.  What had been a fairly low key, non eventful door to door campaign among four candidates, has been turned up a notch between challenger Jeff Robinson and the incumbent Joel Wallace.
During a TV taping this week  for the Leadership Clarksville Political Forums, Wallace called out Robinson for his handling of the Parking Authority while serving on that board, then questioned Robinson for hiring an out of town attorney to handle his bankruptcy following the 1999 tornado.
Robinson and his wife own the Blackhorse Pub and Brewery in downtown Clarksville.
«Read the rest of this article»