Topic: Methamphetamine

Montgomery County, TN – Two people have been arrested by Montgomery County Sheriff's Deputies in a methamphetamine lab found in a Westfield Court hotel earlier today.
Lisa Lejeune, 34, who gave a Haywood Court address, was arrested on charges in outstanding warrants as well as charges related to today's lab. Her bond was set at $85,000. Timothy Holliday, 27, was also arrested and charged with violation of probation, drug charges and on out-of-state warrants. His bond was set at $260,000.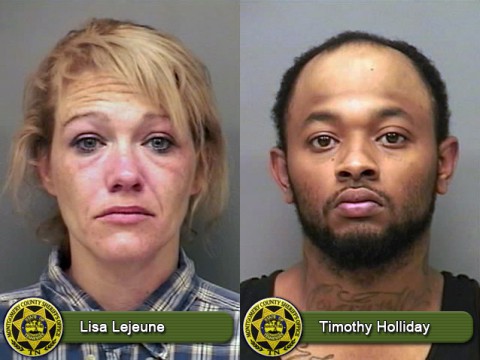 «Read the rest of this article»
Montgomery County Sheriff's Office

Montgomery County, TN – Agents with the 19th Judicial District Drug Task Force last night, July 8th, 2014,  dismantled a methamphetamine lab at a local apartment and arrested one woman.
Samantha Smith, 29, who gave a 245 Executive Drive Apt. 2A address, was booked into Montgomery County Jail on charges of initiating the process of manufacturing methamphetamine.
«Read the rest of this article»
Written by Joe Pitts
Highlights of the session includes legislation to address Methamphetamine production, Education and a Balanced Budget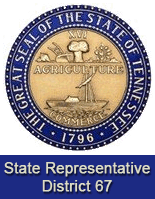 Nashville, TN – The second session of the 108th Tennessee General Assembly ended with a whimper on Thursday, April 18th, 2014, as the members of the House of Representatives and Senate adjourned sine die for the year.
The annual session started out with great promise in improving the lives of Tennesseans, and mostly met those expectations with a few exceptions.
This is part two of the series discussing the session's opportunities and challenges.
«Read the rest of this article»
Pseudoephedrine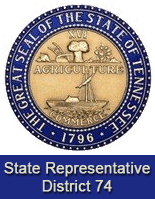 Nashville, TN – Bill HB1574, by the Bill Haslam administration cracks down on the sale of pseudoephedrine, the main ingredient in the production of methamphetamines. Under this proposal, individuals will be limited to purchasing 5.76 grams a month, or 28.8 grams a year, without a doctor's prescription.
There were many compromises on this bill. It basically allows 24 pills a month without a prescription. It does not include  a price increase. This will cover 98% of Tennesseans and still have a major impact on the production of Meth in the state.
Gel and liquid form of pseudoephedrine is still available in unlimited quantities. «Read the rest of this article»

Clarksville, TN – Jacob Hammond and Amber Lehman were apprehended Saturday around 10:00pm on February 22nd, 2013, outside of a motel in Evansville, Indiana.
United States Marshals and Vandenburgh County Indiana Sheriff's deputies apprehended both Hammond and Lehman along with Jonathan Buckner, who is also from Clarksville, Tennessee. A sergeant, with the Vandenburgh Sheriff's Office, stated that all three were in possession of firearms along with ingredients to make meth.
«Read the rest of this article»
Proposal aims to reduce production without inconveniencing majority of consumers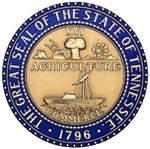 Nashville, TN – Tennessee Governor Bill Haslam today announced legislation to reduce the growing problem of methamphetamine production in Tennessee.
The goal of the Tennessee Anti-Meth Production (TAMP) Act is to limit access to pseudoephedrine or ephedrine products to those who are using it illegally while not overburdening law-abiding Tennesseans who need temporary cold and sinus relief.
«Read the rest of this article»

Clarksville, TN – On Thursday, October 7th, 2013, Clarksville Police Officers conducted a traffic stop at 8:49pm near Cumberland Bank on Dover Road, where drugs were found along with an unknown liquid substance.
The unknown liquid substance is why the Clarksville Fire Department's Hazmat team was called and the road was shut down.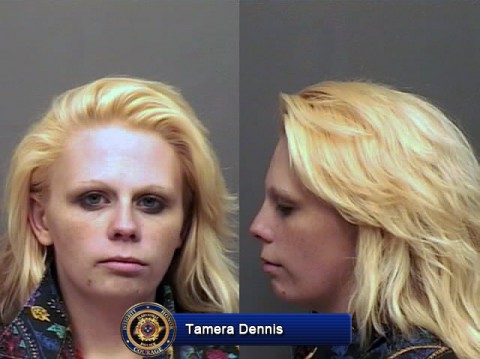 «Read the rest of this article»
Update detailing the first session of the 108th Tennessee General Assembly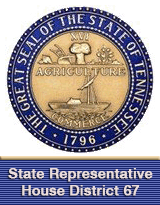 Nashville, TN – Eligibility of military dependents for the Hope Lottery Scholarship remains unresolved.
House Bill 427/Senate Bill 57, filed by Tennessee State Representative Joe Pitts (D-Clarksville) and Senator Mark Green (R-Clarksville) was not heard in the House Finance Subcommittee this session. For the third year in a row, the subcommittee did not approve funding this important legislation for military dependents due to budget restraints. The cost of the funding to address an inequity in the eligibility requirements for military dependents is $364,000.
«Read the rest of this article»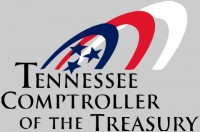 Nashville, TN – Methamphetamine production continues in small laboratories in Tennessee and elsewhere around the country in spite of new laws regulating and tracking the sale of pharmacy products used to manufacture the illegal drug.
That is one of the findings of a report released today by the Comptroller's Offices of Research and Education Accountability about attempts to control access to legal products sold at pharmacies which are later used to create methamphetamine. Pseudoephedrine, the most common of the so-called "precursor" products used in manufacturing the drug, is an ingredient in many over-the-counter cold and allergy remedies. «Read the rest of this article»

Clarksville, TN – The Clarksville Police Department continued it's fight against drugs with the arrests of two suspects for the alleged manufacturing of methamphetamine.
The two suspects were arrested at 14 Tulip Poplar Court on Saturday.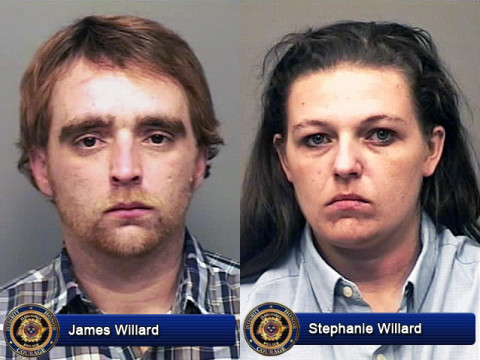 «Read the rest of this article»