Topic: Methamphetamine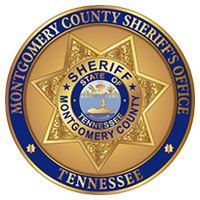 Clarksville, TN – Deputies with the Montgomery County Sheriff's Office have confiscated nearly $50,000 in drugs, pills, cash, electronics, and firearms during a traffic stop.
Early Monday morning, Deputy Dale BeCraft initiated a traffic stop on Zinc Plant Road. The driver, Mario Andretti Reed, 46, initially stopped but then drove off at a high rate of speed.
Reed's vehicle, a 2003 Nissan Maxima, was later spotted by Deputy David Cox who initiated a second traffic stop on Elk Drive.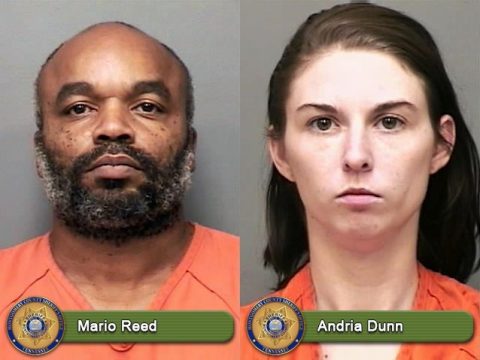 «Read the rest of this article»

Clarksville, TN – The Clarksville Police Department reports that an eight month long investigation into the distribution of large quantities of illegal narcotics yielded numerous arrests and seizures this week, with more arrests and charges expected.
The investigation was a joint effort involving numerous agencies: Clarksville Police Department, 19th Judicial District Drug Task Force, Drug Enforcement Administration, Tennessee Bureau of Investigation, and Kentucky State Police.

«Read the rest of this article»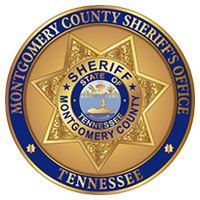 Clarksville, TN – The Montgomery County Sheriff's Office (MCSO) would like to congratulate K9 Merlin and his handler Agent Chris Bedell on their recognition from the United States Police Canine Association.
Merlin and Bedell were awarded the Excellence Award for Third Quarter 2016 and the Excellence Award for Fourth Quarter 2016.
They received the award for their tireless efforts in search and seizure of narcotics and illegal currency for the 19th Judicial Drug Task Force.
«Read the rest of this article»
Tennessee State Representative Curtis Johnson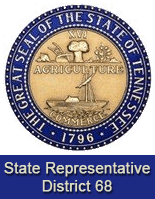 Nashville, TN – The 109th Tennessee General Assembly adjourned on April 22nd, 2016 to become a part of Tennessee history with passage of major legislation to reduce crime, cut tax burdens, spur job growth, accelerate the state's success in K-12 education, boost the number of college graduates, curb drug abuse and curtail drunk driving.
State lawmakers also passed significant legislation to ease traffic congestion, reduce child abuse, aid farmers, increase access to healthcare and medication, increase voter participation and provide a safer environment for the elderly.
Following, please find a copy of some of the highlights of this year's legislative action.
«Read the rest of this article»

Clarksville, TN – Montgomery County Sheriff's Office (MCSO) Deputy Daniel Gagnon discovered a mobile one pot meth lab during a traffic stop on Dover Road Wednesday night.
As Gagnon approached the vehicle during the traffic stop, he recognized the driver as Shawn Jones, 36, who has several local active warrants on file.
Jones a convicted felon, was in possession of two rifles, which is in violation of his parole.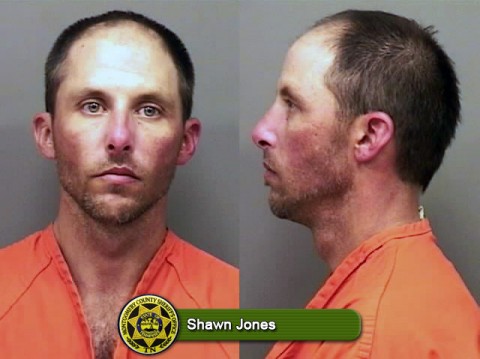 «Read the rest of this article»
Prestigious honor awarded to two television commercials communicating the consequences of violating tougher meth laws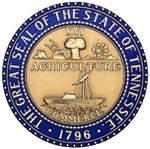 Nashville, TN – An anti-methamphetamine communications campaign created by the Governor's Public Safety Subcabinet has earned three prestigious national advertising awards. The Telly Awards honor two television commercials included in the campaign, which was part of Tennessee Governor Bill Haslam's first term public safety action plan.
"The purpose of the campaign was to communicate the consequences of violating tougher meth laws passed under Governor Haslam's administration. The new legislation enacted stiffer penalties for manufacturing meth in the presence of children and for purchasing pseudoephedrine for unlawful purposes," Department of Safety and Homeland Security Commissioner Bill Gibbons said. Gibbons chairs the subcabinet.
«Read the rest of this article»

Montgomery County, TN – Montgomery County Sheriff's Office reports Brian Matthew Caudle, 49, who gave a Cunningham, Tennessee address was released from Vanderbilt University Medical Center today and charged with attempted second degree murder, possession of methamphetamine and possession of a firearm during the commission of a felony.
His bond is set at $800,000.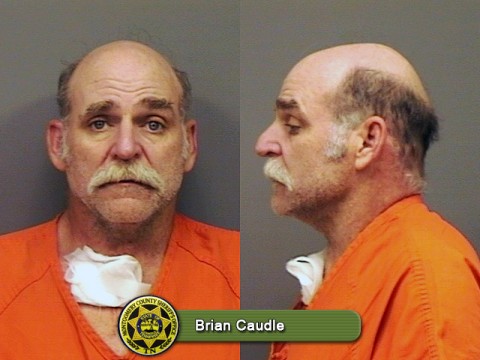 «Read the rest of this article»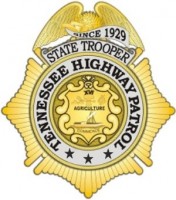 Nashville, TN – A Tennessee state trooper arrested internationally known hip-hop artist "Nelly" on felony drug charges in Putnam County on Saturday morning.
Nelly, whose real name is Cornell Haynes, was charged with felony possession of drugs, simple possession of marijuana and possession of drug paraphernalia.
At approximately 9:20am on Saturday, Trooper Michael Loftis stopped a Prevost motor coach bus on Interstate 40 near the 275 mile marker for failure to display a U.S. Department of Transportation (DOT) and International Fuel Tax Association (IFTA) sticker on the vehicle. The investigating trooper planned to conduct an inspection on the bus when he noticed an odor of marijuana emitting from the vehicle.
«Read the rest of this article»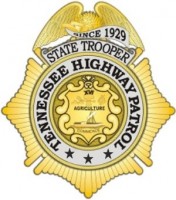 Nashville, TN – A Tennessee state trooper arrested two previously convicted felons and another man on drug charges earlier this week after stopping their vehicle for speeding in a construction zone in Coffee County.
Trooper Donnie Clark on Tuesday afternoon stopped a sport utility vehicle for a speeding violation on westbound Interstate-24 near the 115 mile marker. Upon initial contact with the driver, Alphonso Mucker, 27, of Hardinsburg, KY, Trooper Clark observed several indications of possible criminal activity. «Read the rest of this article»

Montgomery County, TN – One suspect is in custody today after a meth lab was found in a basement apartment of an Old Ashland City Road residence this morning.
Mollie Hickman, 25, who gave a 2314 Old Ashland City Road address was booked into the Montgomery County Jail and charged with initiation of the process with the intent to manufacture meth. Her bond was set at $10,000.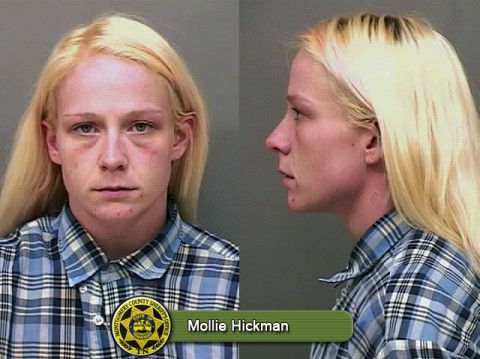 «Read the rest of this article»