Topic: Phishing
Washington, D.C. – Are you thinking about taxes while you're enjoying the warm summer months? Not likely! But the IRS wants you to know that scammers ARE thinking about taxes and ways to dupe you out of your money.
Tax scams can happen anytime of the year, not just during tax season. Three common year-round scams are identity theft, phishing and return preparer fraud. These schemes are on the top of the IRS's "Dirty Dozen" list of scams this year. They're illegal and can lead to significant penalties and interest, even criminal prosecution.
Here's more information about these scams that every taxpayer should know. «Read the rest of this article»
Washington, D.C. – The IRS's annual 'Dirty Dozen' list includes common tax scams that often peak during the tax filing season. The IRS recommends that taxpayers be aware so they can protect themselves against claims that sound too good to be true.
Taxpayers who buy into illegal tax scams can end up facing significant penalties and interest and even criminal prosecution. «Read the rest of this article»
Washington, D.C. – With the April 15th tax filing deadline approaching, the Internal Revenue Service created a new YouTube video to provide taxpayers more details and tips to check on their tax refund.
The new video How to Use the Where's My Refund? Tool  offers in-depth information about how the redesigned "Where's My Refund" tool on IRS.gov works.
«Read the rest of this article»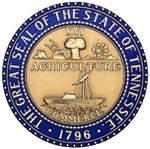 Nashville, TN – Tennessee State Representative Joe Pitts (D-Clarksville) wants to remind everyone that scam artists, especially during the holiday season, are playing the role of Scrooge and as the old saying goes, "if it sounds to good to be true, it probably is".
"Holidays bring concerns about scams. Exercise caution when approached because something that sounds too good to be true, probably is," Pitts said. «Read the rest of this article»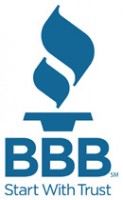 Nashville, TN – Scammers are busy this time of the year! Whether it's on the Internet, at the stores, or even at your front door…they are ready to take your hard-earned cash! Here are some tips from the Better Business Bureau (BBB) on scams to look out for.
Internet Scams: Be on the lookout for fake websites offering bargain prices, especially on those hard to find gifts, or the hot gifts for 2012. These sites tout "too-good-to-be-true" prices on these items, with a professional looking website and testimonials from "happy customers." The scam artists will take your money and won't send you the merchandise! Don't just trust a site – check it out at www.Nashville.BBB.org. «Read the rest of this article»
Inbox messages can look legitimate, snare your personal information

Nashville, TN – "You have notifications pending." So states the email purportedly from Facebook, alerting you to missed updates related to your Facebook account.
It features, under the familiar logo with "Facebook" spelled out in white letters in a blue bar, two boxes for you to click if you wish to go to either your Facebook homepage or to all of your account's notifications. «Read the rest of this article»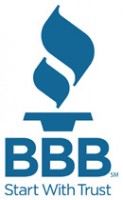 Nashville, TN – Email is the new wave for keeping up with invoices and other means of business communication, but lately scam operators are using this method to flood in-boxes with fake cell phone bills in an attempt to commit identity theft.
The emails appear to be coming from Verizon Wireless or AT&T Wireless and indicate the recipient's wireless bill is ready for viewing or thanks the recipient for scheduling a payment.  The email then provides links to view the alleged bill, pay online, or access the account; however, the links lead to a third party website that requests personal information which then provides the scam operator with the data needed to steal your identity.  View samples of the fake cell phone emails below. «Read the rest of this article»
Nashville, TN – Tax day has come and gone for most people, but dealing with taxes may not be done for some. Internal Revenue Service spokesman Dan Boone offers these tips for handling some typical after-tax-day issues.
Didn't file by April 17th? It's too late to request an extension of time to file, so the important thing is to file your return as soon as possible. If you owe taxes with your return, you may be charged interest and penalties on anything not paid by April 17th, along with a late-filing penalty. To reduce the penalties and interest, pay as much as you can with the return. «Read the rest of this article»
Nashville, TN – The Internal Revenue Service today issued its annual "Dirty Dozen" list of tax scams, including those most common in Tennessee.
"Be cautious! Remember a deal that sounds too good to be true probably is," said IRS spokesman Dan Boone. "And when someone you don't know and trust wants your private information, they may be up to no good." «Read the rest of this article»