Topic: Water Heaters
Safety effort includes Tips on Preventing Scalds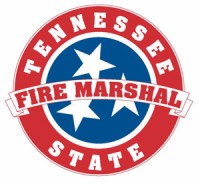 Nashville, TN – It's National Burn Awareness Week, and the State Fire Marshal's Office is joining the American Burn Association to promote this year's scald prevention theme.
"Although anyone can sustain a scald burn, certain people are more likely to be scalded – infants, young children, older adults and people with disabilities. These high-risk groups are also more likely to require hospitalization, suffer complications and experience a difficult recovery," says State Fire Marshal and Commerce & Insurance Commissioner Julie Mix McPeak. "Most burn injuries occur in the person's own home, and the vast majority of these injuries can be prevented." «Read the rest of this article»
Steer clear of carbon monoxide hazards this fall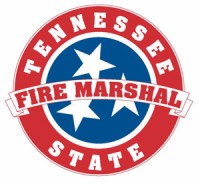 Nashville, TN – According to the Consumer Product Safety Commission, each year in America more than 150 people die from accidental, non-fire related carbon monoxide (CO) poisoning associated with consumer products.
These products include faulty, improperly used or incorrectly vented fuel-burning appliances such as furnaces, stoves, water heaters and fireplaces.
CO, often called "the silent killer," is a gas you cannot see, taste, or smell. It can be created when fossil fuels, such as kerosene, gasoline, coal, natural gas, propane, methane or wood do not burn properly. «Read the rest of this article»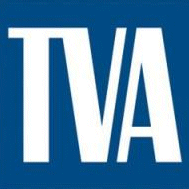 Knoxville, TN – More than 372 businesses across the Tennessee Valley Authority service area reduced their electricity use this summer as part of a program that is helping TVA and all consumers save energy and money.
TVA, regional power distributors and energy management contractor EnerNOC worked together to lower peak power demand during the hottest days of this summer's heat wave.
TVA has contracted with EnerNOC since 2008 to coordinate pre-arranged peak load reduction agreements, known as demand response, with businesses in the region.
The program is showing results. On July 29th and August 3rd, two of this summer's hottest and highest demand days, the EnerNOC contract delivered 183 megawatts and 170 megawatts of peak power savings, respectively. That is enough each day to serve about 100,000 homes. «Read the rest of this article»
Begins Limited Manufacturing in Ashland City to Meet Customer Demand
MILWAUKEE, WI  — In the wake of the historic flooding that impacted its Ashland City, TN, facility, A. O. Smith Water Products Company has successfully shifted a significant portion of residential water heater production to its other North American operations.
The company also opened a temporary distribution center in Nashville last week to warehouse and ship residential and commercial water heater orders to its U. S. customers. The distribution center will serve customers until the clean-up of the Ashland City finished goods warehouse is complete. «Read the rest of this article»