I sent this letter opposing the Clarksville Center Redevelopment Plan to Clarksville City Mayor Johnny Piper and all twelve City Council members on Tuesday, February 5th, 2008. So far I have only received four replies.
To my elected representatives:
As a registered voter and a property owner I am extremely concerned and alarmed about the so-called "blight" ordinance, 73-2005-06. I live within the area designated as "blight" by this ordinance, and am beyond disappointed at both this current city council plus administration as well as with the former city council plus administration.
I NEVER received proper notification of this ordinance in any stage of its development. I received absolutely nothing in 2006 when it was up for its first reading, nor did I receive anything this past fall when it finally was scheduled for a second reading. Had I received proper notice of this you would have certainly heard and read my thoughts long prior to today. This document should have never been passed.
Continued below the fold…
Editor's Note: The Clarksville Property Rights Coalition is asking that people who oppose the redevelopment ordinance to attend tonight's city council meeting wearing red. The public address period begins at 7:00pm, while the official city council meeting starts at at 7:30pm. The council meeting is being held at the Board of Education building, which is located at 621 Gracey Avenue (approximately where the old Acme Boot building was on Crossland).
«Read the rest of this article»
Stacey Campfield (R, Knoxville), a self-described Christian and one of the more colorful members of the Tennessee House of Representatives, recently introduced what many have viewed as an extremely confusing bill regarding that which he most eloquently describes in his blog as "what should not be taught in our schools." This bill, HB2997, requests the amendment of the Tennessee State Code to prohibit "any instruction or materials discussing sexual orientation other than heterosexuality" in elementary and middle schools.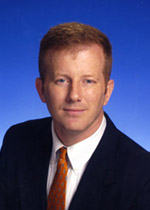 Campfield (at right), during his short tenure in the House, has gained a reputation for introducing controversial, if not peculiar, legislation that many view as antagonistic and bizarre. His past history of failed attempts to limit academic freedom are also well known. In 2005, he introduced HB0432, which was an attempt to limit instructional content by specifically denying classroom teachers the opportunity to express their own personal beliefs with regards to the material that they present. At the same time, Campfield made it clear that he felt as though students should have the right to "speak without fear of hurting their grades." Many view this as an attempt to legitimatize the rights of free speech for students, but to limit them for classroom instructors.
Last year, Campfield has introduced legislation calling for the removal of the sales tax on food, replacing the lost revenue to the state with additional taxes on pornography. As a Christian, he justifies the potential for financial gain through the taxation of an industry that many of his fellow Christians would call immoral, by defining it as a "luxury item." Many viewed this legislation as an attempt to give good reason for the sale of pornographic materials and the peddling of human flesh through a motive to fill the State's coffers. «Read the rest of this article»
A Chinese proverb defines "waste" as a resource in the wrong place. With that in mind, the creators of the Montgomery County Habitat (for Humanity) ReStore are seeking donations of new and used residential building supplies and home furnishings from individuals, contractors, remodelers, retailers and wholesalers. The ReStore, which will be located at 408 Madison St. near the Dollar General and ARC Thrift Store, will hold its Grand Opening on March 1, with business hours Wednesday through Saturday from 9-5.
According to Joe Davidson, manager of the ReStore, some of the materials are available through the store will be used directly in the construction of Habitat for Humanity homes, but most are displayed for the general public to purchase in our ReStore. The profits are used to fund future Habitat homes in Montgomery County .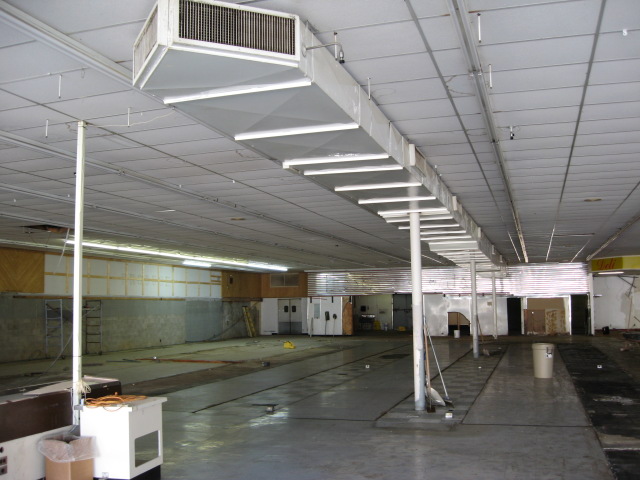 The ReStore ready and waiting to be filled
«Read the rest of this article»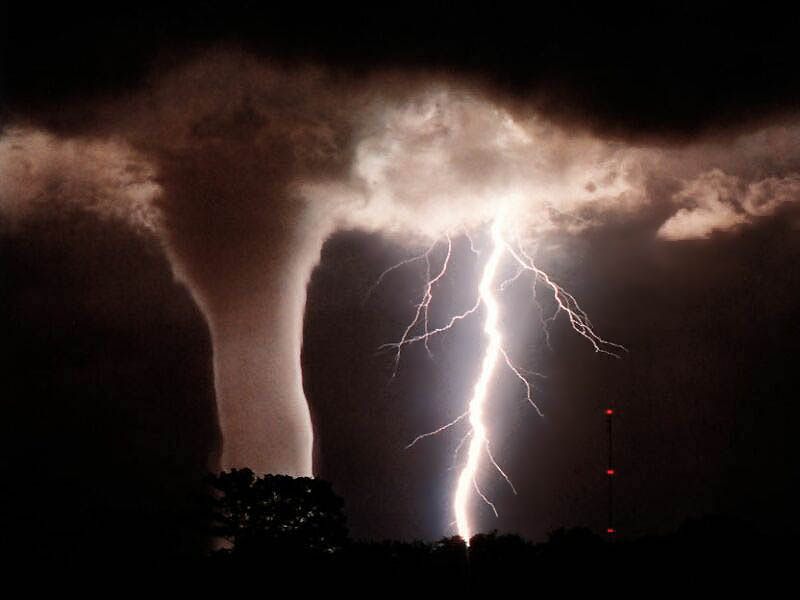 New England's "old timers" used to say "if you don't like the weather, wait a minute…"
It's a thought that is holding true in middle Tennessee, which saw a mix of bone-chilling cold, snow, icy and icy rain — and a snow day for school age children — just last week. With those winter storms still fresh in our minds, we will be shedding our winter gear today as temperatures climb into the 70s by midday, and a summery dewpoint of 60+ is forecast. Tornadoes may on the agenda as well. Supercells for Super Tuesday.
As voters mass to the polls to cast votes in the state's presidential primary, one of 24 primaries held nationwide today, clouds will be massing to the west, ready to roll through faster than bus on the campaign trail.
The National Weather Service has issued a special weather statement for an area including western and middle Tennessee through Tuesday night that calls for high winds, wind shear, and a fast moving cold front that "will be favorable for supercell tornadoes to form during the evening." That cold front is expected to hit the Mississippi River by midnight, will push potentially severe storms well ahead of the actual front. Which means that late day voters should keep an eye on the sky. An an ear tuned to possible tornado sirens. «Read the rest of this article»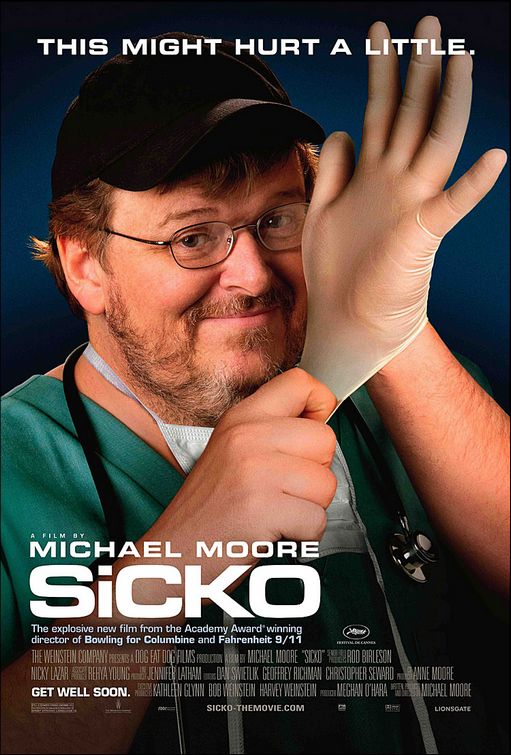 Health care is a major issue facing Americans today. We as a nation pay the highest price for health care and prescription drugs in the world, and you would assume this would mean we get the best possible medical care. While that might be the case if you are wealthy, if you are not you face some tough choices.
Choices like do you get the prescriptions you need to have a decent quality of life, or do you eat? Do you get regular medical checkups, or do you because you can't afford the price of a doctor's visit skip them until a health condition forces you to the doctor, often after it's too late to treat the condition? Do you look after your dental health, or do you have to let your teeth basically rot in your mouth?
I have personally been forced to make some of these choices, and I have friends and relatives who have been forced to as well. Choices no American should ever have to face.
Lets be realistic. The problem with health care in America is the private for-profit companies currently running it. In order to fix our broken system, we must take the profit motive out of it. «Read the rest of this article»
On the heels of Tennessee's Super Tuesday presidential primary, in which voters in 24 states will have the chance to cast their ballots for the candidate of their choice, Montgomery County Democrats will hold a County Convention on Saturday, February 9th, at noon to elect local delegates to the Congressional District Convention.
This is the first step in selecting a Tennessee delegation to the 2008 Democratic National Convention in Denver.
The meeting will take place at 2050 Ft Campbell Blvd (Kennedy Law Firm) with doors opening at 11:00 am. The county Convention convenes at noon. All Democratic residents who are eligible to vote in Montgomery County are urged to attend. At this time, the MCDP will elect delegates to attend the Congressional District Convention on February 23rd, 2008.
For more information, you may contact MontgomeryCounty Party Chair at (931) 645-9159 or (931) 801-6209. «Read the rest of this article»
Editor's Note: Even as Ms. Boen was preparing this article, the issue of soldier suicide exploded on the news front again with these statistics:
Five soldiers attempt suicide everyday
2100 soldiers attempted suicide in 2007, up from 350 in 2002 [before Iraq War] — CNN 2.3.08
Comments by Clarksville, TN therapist Polly Coe's conclude this story.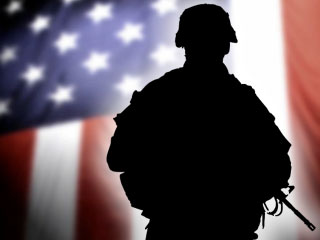 Last fall, there was an article in the Leaf Chronicle [10.12.07] titled, Fort Campbell General stresses suicide prevention. It reported that with nine suicides for the year, and 16 deaths pending investigation, and with three suicides in the last two weeks, the general said:
"This is unacceptable and it must stop. I want everyone associated with Fort Campbell to take pause, and to focus on what we can do as a community to reverse this trend."
According to the Fort Campbell Courier, [12.20.07 vol. 43, no. 51], Maj. Gen. Jeffrey Schloesser, Commanding General at Fort Campbell, made suicide prevention his priority since he took command in 2006. He expanded the "buddy care" program, which has soldiers watching out for each other, to "unit watch," a program used by commanders when a soldier has suicidal thoughts. Now he is training families to recognize signs through "Building Family Resiliency" programs. He was quoted as saying:
"The individual has got to take personal responsibility. They have got to take responsibility for themselves and realize that they can save their own lives. It comes back to the individual."
An army wife spoke out about these articles and about what was going on at the base because of the suicide scares. This is her view, in her words:
I only became aware of these "programs" when there was apparently an increase in suicides in the November/December time frame.

At first I thought they had to be kidding. «Read the rest of this article»
With the publication of his novel The Baker's Boy coming in May, APSU Professor Barry Kitterman (at left) has brought a ten-year effort to a satisfying conclusion. Kitterman has worked as an editor for many years, and has watched as a number of his friends enjoy publication of their work.
"This is my first book. This is better," he says with understandable satisfaction. He says that words like "dream book" and "inspiration" don't work for him. "I just work hard at my writing."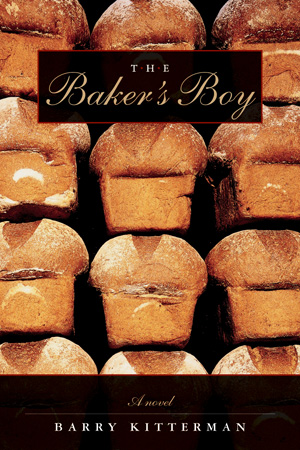 Set in Central America and in Middle Tennessee, The Baker's Boy gives us two intertwined stories: In the first, Tanner Johnson, nearing midlife, has left his pregnant wife and taken a job as a baker, working nights, trying to avoid a shadowy presence that haunts him from the past. In the second, Tanner relives his painful experiences as a Peace Corps volunteer in Belize, where he taught at a boys' reform school nearly a quarter century ago. Haunted by the past, he struggles to find the courage to accept his role as a husband and prospective father.
Years ago, Kitterman worked as a Peace Corps volunteer and teacher in Belize in Central America. He has also taught in China and Taiwan. «Read the rest of this article»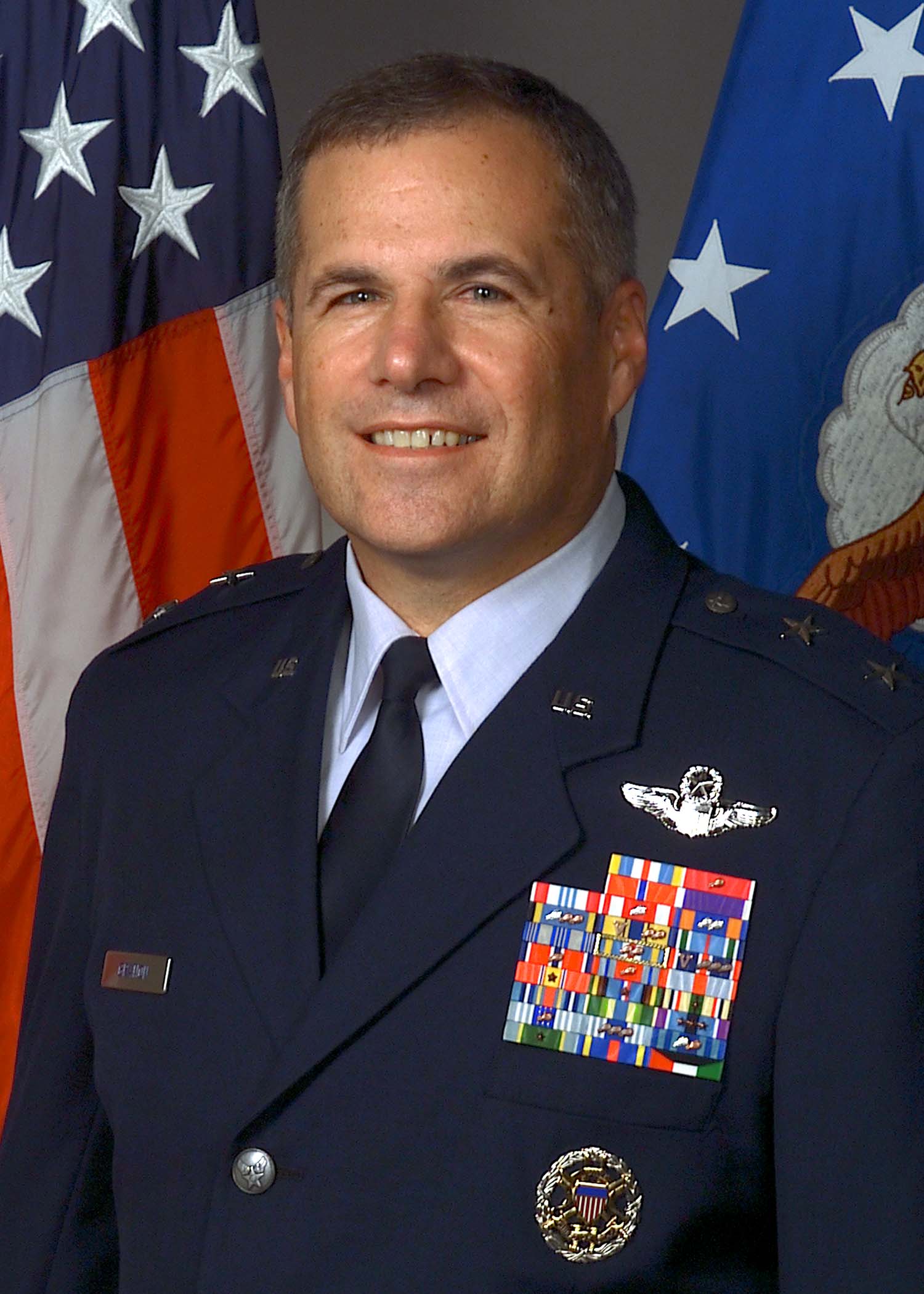 With Super Tuesday just two days away, the race for both Democratic and Republican nominations escalates. No race is heating more than that of Barrack Obama and Hillary Clinton.
On Monday, February 4, the eve of dozens of state primaries, a rally for Presidential Candidate Barack Obama will be held at the Tropicana Mexican Restaurant, 233A Tiny Town Road in Clarksville at 1:00 p.m.
Retired Major General Scott Gration, Obama's top military advisor, will be present to speak on behalf of Obama, according to Terry McMoore, Director of the Urban Resource Center. «Read the rest of this article»
The Episcopal Church offers spiritual nurturing through a liturgical form of worship and religious instruction. In Clarksville, two of our spiritual giants and treasures are Trinity and Grace Episcopal, one in downtown Clarksville and the other in the country. Our community is enriched by their presence and their proclamation of the Good News.
While on active duty, I had the delight of serving with chaplains of the Episcopal faith. I'll always remember the support of Don, Bob and Jim, who so devotedly represented their Lord and demonstrated God's grace as chaplains endorsed by the Episcopal Church. «Read the rest of this article»