State Senator Rosalind Kurita, State Senator Doug Jackson, five other senators and four representatives have introduced legislation to protect land and waterways from the damage caused by surface coal mining. This environmental bill will be coming up for a vote On April 2.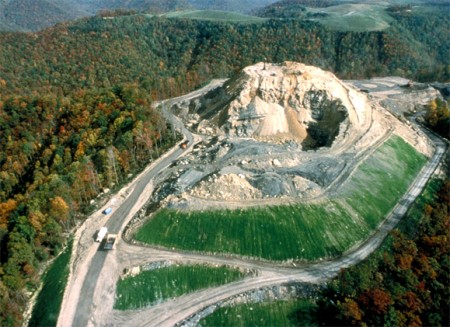 HB 3348/SB 3822 would prohibit the Commissioner of the Department of Environment and Conservation from issuing or renewing a permit, certification or variance for:
Surface coal operations, or resulting waste, fill or in stream treatment within 100 feet of any water of the state. However, the commissioner could issue or renew a permit, certification, or variance for operations to improve the quality of streams previously disturbed by mining
Surface coal mining operations to alter or disturb any ridge line above 2,000 feet elevation above sea level. Joe Schiller, Associate Professor of Biology at Austin Peay State University, has reviewed the bill and states, "This bill certainly deserves strong support and I intend to contact Senator Kurita immediately to thank her for co-sponsoring it and encourage her to try to get it passed."
During a contentious hearing before the Senate Environment, Conservation and Tourism committee on March 26, a National Coal Corporation executive and environmentalists clashed over the bill. «Read the rest of this article»
Clarksville's Team Obama, is a local grassroots organization dedicated to supporting Barack Obama in his run for the White House. They have identified the following items as their goals for the 2008 election.
Clarksville Team Obama has the following goals:
Team to hold weekly meetings every Thursday evening at The New York Pizza Depot (NYPD) Restaurant, 3297 Fort Campbell Bvld.(across from Gate 3 of Fort Campbell Military Post). Meetings start at 7:00 p.m.
Register at least 500 new voters monthly throughout the city, county and Fort Campbell areas. «Read the rest of this article»
Papal visits or people such as Mother Theresa with her selfless service are the kinds of "big" and human interest stories stories that make headlines and features, but there are many other items in recent "religious news." These are just a few of the many topics to be found:
Dorothy Day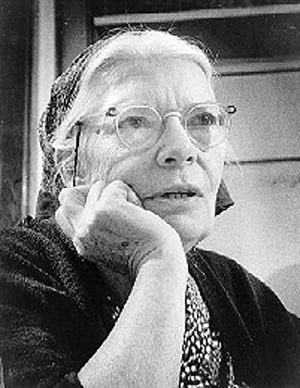 Even though woman aren't ordained Catholic priests,woman can and have made significant contributions to the vitality of their local churches. One such woman was Dorothy Day. Due to her life of self-denial and compassion, she is a candidate for sainthood by the Vatican. Led by the spirit, Day was inspired to live in solidarity with by the gospels, the lives of saints and the teaching of her faith. We hope that Dorothy Day indeed honored with canonization, revered as a saint for a life lived in service to the church and humanity. «Read the rest of this article»
Photograph By: Bill Larson
This is Del Del Jekins. I took time to speak with him as I made my way down Madison Avenue the other day. Mr. Jenkins works in the construction industry, pouring concrete. With the slowing economy, he came to Clarksville looking for work in our local construction industry, but as he told me, "So far things are not looking too good." Clarksville has yet to feel the pinch of the national recession as intensely as other areas of our country, but have no doubt that it eventually will. Historically, Clarksville is generally slow entering a recession and even slower getting out of one. This fact does not bode well for the potential success of the redevelopment plans that Clarksville's city government is dead set on undertaking.
«Read the rest of this article»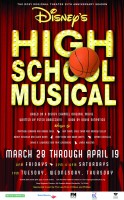 I always brag about the fact that I saw the Roxy Regional Theatre's performance of Footloose 17 times. It was exhilarating, every single time. Well, I've found something that has got that performance beat. It's the brand new Roxy performance of High School Musical. I attended a dress rehearsal of the show, and I could barely stay in my seat by the end.
The show is choreographed by Michael Hartman, and features a long list of local talent from our Clarksville area high schools, along with outstanding performances by the professional actors. It's a truly wonderful time with singing and dancing.
Oh what a theme! It's okay to be different! It's okay if you don't fit in with the "status quo." I really love it. I had no idea that was the point of the story as I had no interest in watching it on TV. What is also great about this show is that the kids are sincerely having a great time up on stage. They are really into it.
«Read the rest of this article»

The House Democrat Review is a weekly feature that gives Tennesseans an in-depth look at what our Democratic state legislators have been working on this week, and a glimpse into what's planned for the coming week at our state house.
Precious Metals Theft Bill Overwhelmingly Passes Out of House
New Legislation brings much needed regulation and tougher penalties
NASHVILLE (Mar. 20) – This week the House of Representatives overwhelmingly passed a bill that brings new regulations to the scrap metal industry and tougher penalties on violators.
"With the price of copper going up over 400% in just five years, scrap metal theft has become the new way to score big bucks," said Chairman Mike McDonald (D-Portland), prime sponsor of the legislation. "This new legislation will significantly limit a thief's ability to sell the metal he's stolen and, if he still tries to do it, we'll be able to track him down pretty quickly."
Under the new legislation, scrap metal dealers who buy and sell in precious metals may not buy or otherwise acquire metal from anyone who does not present a valid state or federally issued photo ID and may not sell to anyone under 18. «Read the rest of this article»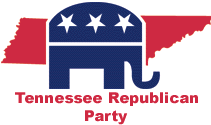 The House GOP Review is a weekly feature that gives Tennesseans an in-depth look at what our Republican state legislators have been working on this week, and a glimpse into what's planned for the coming week at our state house
DUI package delayed by committee
The Criminal Practice and Procedure Subcommittee considered DUI bills this week, many of which were proposals rolled out by Republicans at the beginning of session as part of a comprehensive package to discourage drunk driving in Tennessee. Although they were pleased that some elements of the package received the committee's approval, GOP leaders were disappointed as some of the proposals were delayed or effectively killed. Some of these elements may have hope with other sponsors, but the Republicans stressed that each portion of the comprehensive package is crucial to solving the problem and saving lives.
Among the proposals that were granted approval by the subcommittee were versions of the automatic license revocation and use of the ignition interlock devices. «Read the rest of this article»

Red light cameras in the city of Aurora, Colorado, failed to yield any reduction in the overall number of accidents since the devices were installed in May 2005. Nonetheless, city officials have approved a measure that will allow the expansion of the existing four-intersection setup to one covering up to twenty-five city locations.
The devices were successful between 2006 and 2007 in issuing 19,087 tickets worth $1,431,525. "We think there's a value to taking the program to the next step," Police Chief Daniel Oates told the Rocky Mountain News newspaper.
However, at three of the four ticketing locations, rear end collisions increased dramatically from 2005 to 2006. At Mississippi Avenue and Potomac, rear end collisions jumped 175 percent. At Alameda Avenue and Abilene Street, the increase was 100 percent. «Read the rest of this article»
"Everybody gets several opportunities in life to risk everything they have to become what they can be."
— Dr. Bernice Johnson Reagon
Dr. Jill Eichhorn of Women's Studies, APSU, told me that she didn't know exactly what Dr. Bernice Johnson Reagon would do for us, but guaranteed that whatever she brought to us would be "great." Since Jill knows well my interest in civil liberties, and since CO author Terry McMoore had published a story about Dr. Reagon coming here on March 19, I knew I had to see this.
Dr. Bernice Johnson Reagon is Professor Emeritus of History at American University. She recently retired after 30 years from performing with Sweet Honey in the Rock, a cappella ensemble she founded in 1973.
APSU President Tim Hall said he knew how music has the capacity to make us listen. It arrests and challenges us. Growing up in a family whose father led singing in the car after church, Hall couldn't think about war without hearing the song in his head, Where have all the flowers gone by Peter, Paul, and Mary. When civil rights issues surface his mind visits the song, We shall overcome. So it was that he welcomed with utmost respect the civil rights leader, speaker, singer and composer, Bernice Johnson Reagon, to speak. «Read the rest of this article»
Legislation Unfairly Limits Victims' Rights; Punishes Elderly At Their Weakest
Jackson, TN – The Tennessee State Conference NAACP today voiced its strong opposition to HB4053/SB4075, proposed legislation that strips nursing home residents of their rights to seek justice against abuse and neglect. The legislation comes at a time when the quality of care in Tennessee nursing homes is at a record low and the profits of nursing home operators continue to soar.
Gloria Sweet-Love, NAACP State President, said the organization is urging state legislators to reject the legislation, which is being backed by the billion-dollar nursing home industry in an attempt to protect its profits. NAACP members are contacting members of the General Assembly to inform them of the gross injustice this legislation imposes on nursing home residents who are often poor, infirm and have no one to defend them.
The NAACP joins several other statewide groups, including AARP, Tennessee Association for Justice, Tennessee Citizen Action, and Centers for Independent Living, in opposition to HB4053/SB4075. "This legislation is a slap in the face to some of the weakest members of our society, and the NAACP is bitterly opposed to it," said Sweet-Love. "Our parents and grandparents stood up for our rights and now we must stand up for theirs. The nursing home industry is demonstrating how far it will go to protect itself, even if it means stomping on the dignity of the people it should be helping." «Read the rest of this article»