State Senator Rosalind Kurita, State Senator Doug Jackson, five other senators and four representatives have introduced legislation to protect land and waterways from the damage caused by surface coal mining. This environmental bill will be coming up for a vote On April 2.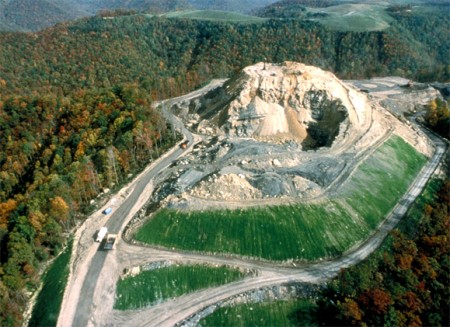 HB 3348/SB 3822 would prohibit the Commissioner of the Department of Environment and Conservation from issuing or renewing a permit, certification or variance for:
Surface coal operations, or resulting waste, fill or in stream treatment within 100 feet of any water of the state. However, the commissioner could issue or renew a permit, certification, or variance for operations to improve the quality of streams previously disturbed by mining
Surface coal mining operations to alter or disturb any ridge line above 2,000 feet elevation above sea level. Joe Schiller, Associate Professor of Biology at Austin Peay State University, has reviewed the bill and states, "This bill certainly deserves strong support and I intend to contact Senator Kurita immediately to thank her for co-sponsoring it and encourage her to try to get it passed."
During a contentious hearing before the Senate Environment, Conservation and Tourism committee on March 26, a National Coal Corporation executive and environmentalists clashed over the bill.
 See a description of the meeting and the arguments for and against the bill at
http://www.knoxnews.com/news/2008/mar/27/national-coal-clashes-with-environmentalists/
.
The Senate Environment, Conservation and Tourism committee made no decision on the bill and will meet again about the bill on April 2. The members of the committee are: