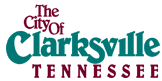 The Summer Youth Program 2008 ended with a bang on Friday, July 18th at Burt Cobb Community Center.  Parents enjoyed a program that included karate and dance demonstrations and games and prizes.  Appreciation awards were handed out to program sites from Summer Lunch Supervisor, Cathy Perrone.  Over all attendance for the entire 6 week program was 20,206 youths.
The Parks After Dark Series will be featuring the admission free Movies in the Park on Saturday, July 26th at Heritage Park.  The Kid's Activities will begin at 6 p.m. with the movie starting at dusk around 8:30 p.m.  The movie is about three children who move into Spiderwick Estates with their mother and are pulled into a world of faeries and other creatures.
Still looking for a way to cool down your summer or something to do before school starts?  There are two weeks left to enjoy the city pools before closing on August 3rd.  Consider visiting Smith Pool located on Greenwood Avenue at Norman Smith Elementary School.  Smith Pool offers a large pool setting with minimal crowds and would be a wonderful setting for adults with small children.  Daily admission is $5 per person and at 3:00 p.m., admission goes down to $3.  Pool hours are Monday through Saturday from 10 a.m. until 6 p.m. and 1 p.m. to 6 p.m. on Sundays.
Even though the Summer Youth Program has ended, there are still on-going programs to enjoy at all of our community centers.  Through August 6th, the Burt Cobb, Crow and Kleeman Community Centers will be open from 9 a.m. until 3 p.m., Monday through Friday, for ages 6 years and up.  Users must purchase a community center annual ID card for $5.00 that can be used at all three community centers during the year.  Children under the age of 6 must be accompanied by a parent to use the facilities.
The Kleeman Community Center at 166 Cunningham Lane is featuring Dodge Ball for ages 12-14 years on Monday, Wednesday and Friday from 1 p.m. until 3 p.m. until school starts.  Also, on Tuesday, July 22, from 11 a.m. until 12 noon, the center will feature a special beading class for ages 12-14 years.  Teens will learn how to string beads for jewelry and is admission free with a Community Center ID Card.  And don't forget, Co-ed Volleyball is offered for all ages on Tuesday nights from 6 p.m. until 9 p.m.  For more information contact the Kleeman Community Center at 931-647-3056.
Congratulations to the Church of God Prophecy, the 1st place winner in the Friday Church Co-Ed League Division "A" and 2nd place winner, Gateway Christian Church.  In Division "B" Hilldale Baptist #1 placed 1st, and Loan Oak Baptist in 2nd. The standings for this league are featured on the City of Clarksville website at www.cityofclarksvile.comparksandrec.  And don't forget, Fall Adult League $100 deposits are due by 4:30 p.m. July 25th at the Parks main office at 104 Public Square.
We are searching for volunteers for our fall programs and events.  If you have a special talent or skill you'd like to share with the youths in our community or have extra time on the weekends, we could use your help.  Give us a call at 931-645-7476 if this opportunity is a great fit for your spare time.
Don't forget, Park Watch meetings are scheduled for tonight.  The Valleybrook Park Watch meeting will start at 6:30 p.m. and Coy Lacy will start their Park Watch meeting at 7:30 p.m.