For the Lewis Brothers, Gene and Orville, their retirement celebration was a time of family and friends coming together. A multi-generational festival sees football scrimmages and ball tosses by the youngsters amid a plentiful spread of traditional holiday family-style buffet fare.
Most people happily look forward to a single retirement celebration. However that was too limiting for the brothers Gene and Orville Lewis of Woodlawn. Saturday afternoon, at the Lewis Family farm, the two brothers held a double retirement celebration with family, friends and work colleagues all invited to sit down to some fabulous home-cooked treats. «Read the rest of this article»
Hundreds of Clarksville residents converged downtown Friday for the festive dedication of the city's newest development project: Strawberry Alley.
The project has tied up traffic, rerouted buses, and clogged streets for several months during the redesign, which included new, wider sidewalks with brick pavers, new plantings, a vintage style clock, and angled parking. The original lighting plan, which was overkill and required the wearing of sunglasses at night when it was first lit, was tampered down, with a number of the new lighting fixtures removes at the 11th hour and re-installed on a section of North Second Street. It was a wise decision, and did a lot to balance the appearance of the street. The much-discussed $100,000 custom  fountain is scheduled to be installed in November, in time for the holiday season.
Strawberry Alley is the westerly portion of the former Legion Street. Officials took the portion of Legion Street from City Hall to North Second Street, renaming it after the wife of former Clarksville Mayor James Elder, whose strawberry patch at that location was paved over as the city expanded. «Read the rest of this article»
The Downtown Artists Co-op (DAC) will host the opening reception and awards presentation for their 2008 Regional Juried Art Exposition  (RJAE) during the First Thursday Artwalk on September 4, 5:00 – 8:00 p.m.  The reception will be at the DAC gallery on 96 Franklin Street and the public is invited to attend.
DAC's JRAE is one of the largest and highest quality art expositions they have ever conducted.  Announcements were sent in June to every artist organization in Tennessee and Kentucky within 100-miles of Clarksville.
Applications started pouring in throughout July and when the cutoff date rolled around on August 6, DAC had received 183 entries.  There were entries from Paducah and Hopkinsville KY, to Nashville, Gallatin, Hendersonville, Franklin, Murfreesboro, TN, and almost every town and settlement in between in both Kentucky and Tennessee.
Victoria Boone, director of the Leu Art  Gallery at Belmont University judged all of these pieces for acceptance and for awards.  Ms. Boone holds a Masters Degree in Museum Administration from the University of Oklahoma and a Bachelors of Fine Arts from the University of Alabama. «Read the rest of this article»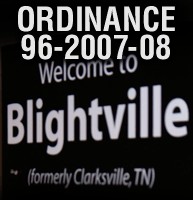 A group of concerned leaders from the African American community in Clarksville will meet with Montgomery County Mayor Carolyn Bowers and County Commissioners on September 3 at the Old Courthouse Building, 1 Millennium Plaza (2nd & Commerce), in downtown Clarksville, at 4:00 p.m.  Commissioners Mark Banasiak, Ron Sokol and Martha Brockman, the ad hoc subcommittee members reviewing the controversial Clarksville Center Redevelopment and Urban Renewal Plan, will participate in the meeting.
The U.S. Department of Housing and Urban Development (HUD) in response to a complaint filed by the Clarksville NAACP found numerous flaws in the Clarksville Center Redevelopment and Urban Renewal Plan voted into law by the City Council with full support of City of Clarksville Mayor Johnny Piper. «Read the rest of this article»
Financially these are tumultuous days for our country, the world, and us, the residents of Clarksville. Throughout the the globe the past six months are conspicuous and striking by the burgeoning financial foreboding. Daily new on the monetary condition of the globe is tortuous. Car manufacturers recently reported that June was a "disastrous" month for sales. We wait with bated breath for this plight to hit bottom; instead more bad news is announced.
A recent USA Today headline proclaimed "Rising prices hammer seniors on fixed income." Food and medication goes out of reach for some. These are troublesome times, too, for parents, single or married, for grandparents and all adults. «Read the rest of this article»
Clarksville Police win twice: a "Speed Awareness Campaign" Trophy from the state and new grant funded DUI facility on wheels
Clarksville roads are a bit safer today due to a group of highly dedicated men and women who got together last night for a joint Clarksville Police Department DUI Enforcement and the Montgomery County Sheriff's Department DUI roadblock. Approximately 450 vehicles passed through the checkpoint during its operation between 11 p.m. and 1 a.m., with between 10 and 15 citations being issued for a variety of offenses including not wearing seat belts, falsified registration, driving without headlights, curfew violations, and at least two suspected DUI's.
This outing was the first for the Clarksville Police's new DUI trailer. Late Friday afternoon, local police and representatives from the Montgomery County Sheriff's Office gathered on Vista Lane to unveil the new $27,000 trailer, designed and built by Trailerlogic of Anderson, South Carolina. Mike Richardson, President of Trailerlogic, was on hand for the event and its first deployment Friday night. «Read the rest of this article»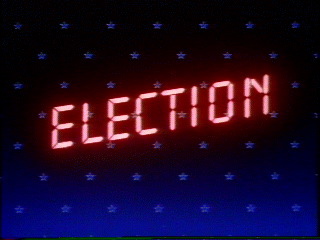 The race is officially on for the Democrats with the nomination of Barack Obama and his chosen running mate, Joe Biden.  The Republican presidential nominee follows in a week.
New election. New candidates.
Same black box voting, same electronic morass masquerading as a true vote in the 2004 presidential election in many parts of the country. In what is a growing nationwide trend, Clarksville will be returning to paper ballets, according to the city's Election Commission, but it won't happen in time for the November 2008 Presidential election. It could have, but apparently the impetus for change, for truth in voting, was not strong enough in Montgomery County or in the state to get this job done pre-November 2008, even though the discussion of this change began in earnest last January. «Read the rest of this article»
Warioto Audubon Programs has announced their Fall programs, which are open to the public. Refreshments will be served at all meetings.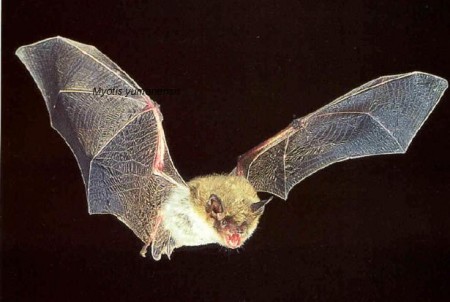 On September 4, at 7:30 p.m., Dr. Andy Barrass, Department of Biology, Austin Peay State University, will present the Bat Recovery Program for Dunbar Cave. This program will be held at the APSU Sundquist Science center Complex D126 at 7:30 p.m.
Dr. Barrass will also host the October 2 program on the Mountain Top Removal Roadshow with Dave Cooper.This program is designed to educate the public about mountain top removal mining. The Mountaintop Removal Road Show includes a stunning 22-minute slide show about the impacts of mountaintop removal on coalfield residents, communities and the environment, and features traditional Appalachian mountain music and shocking aerial photos of decapitated Appalachian mountains.This program will start at 7:30 p.m. «Read the rest of this article»
Registration now open for Nashville September 6 Centennial Park event. Participants and sponsors are needed. Community awareness outreach seeks to reduce impact of deadly disease among men and especially African American men.

September is Prostate Cancer Awareness Month. To mark the event, Baptist Hospital and Urology Associates will present Nashville's Inaugural Great Prostate Cancer Challenge 5K Run/Walk. The Challenge will be held September 6 at 7:30 AM at Centennial Park, rain or shine. The course begins and ends in Centennial Park. Event registration is $20 pre-race and $25 on race day.
Awards will be given to the top male and female runners overall, top male and female runners in various age groups, top fundraising team and largest team. Eligible participants will also receive a free voucher for a prostate cancer screening from Urology Associates. Lelan Staton, meteorologist at WTVF, NewsChannel 5, will serve as master of ceremonies for the one-day event. «Read the rest of this article»

naughty
Main Entry: naugh·ty Pronunciation: \?no?-t?, ?nä-\
Function: adjective
Inflected Form(s): naugh·ti·er; naugh·ti·est
Etymology: Middle English noughti, from nought Date: 14th century
1 a: archaic: vicious in moral character. Check
1 b: guilty of disobedience or misbehavior. Check,check
2: lacking in taste or propriety. Sometimes, yes. Check, Check, Check
Being a former Preschool teacher I understood that sooner or later I would have to institute a "Time-Out" area for my toddler. However, I didn't realize it would be sooner, rather than later.
As I saw the approaching need I began to scout out local antique stores and Malls, yard sales, garage sales, and Ma and Pa, Grandma, and Grandpa's attics, looking for just the right stool. Requirements were as follows: «Read the rest of this article»