Warioto Audubon Programs has announced their Fall programs, which are open to the public. Refreshments will be served at all meetings.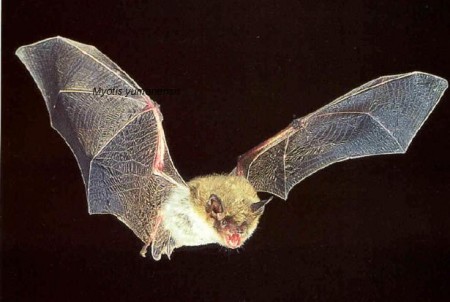 On September 4, at 7:30 p.m., Dr. Andy Barrass, Department of Biology, Austin Peay State University, will present the Bat Recovery Program for Dunbar Cave. This program will be held at the APSU Sundquist Science center Complex D126 at 7:30 p.m.
Dr. Barrass will also host the October 2 program on the Mountain Top Removal Roadshow with Dave Cooper.This program is designed to educate the public about mountain top removal mining. The Mountaintop Removal Road Show includes a stunning 22-minute slide show about the impacts of mountaintop removal on coalfield residents, communities and the environment, and features traditional Appalachian mountain music and shocking aerial photos of decapitated Appalachian mountains.This program will start at 7:30 p.m.
The groups first annual potluck dinner will be held November 6 at Hilldale United Methodist in the Heritage Hall Room at the back of the church. 6:00 p.m.  The topic for the evening's program will be Important Bird Areas and the Yucatan, presented by Scott Somershoe of the Tennessee Wildlife Resources Agency. Sommershoe will give a brief update on the Important Bird Area (IBA) program status in Tennessee and share a recent trip to the Sian Ka'am Biosphere Reserve in the Yucatan peninsula.
"We are working on data collection important for the IBA program, i.e. wading bird surveys, eagle monitoring, etc. I will discuss status and results of statewide monitoring programs. I will also provide an introduction to the Watchable Wildlife Website that I am developing through TWRA. Finally, I will talk about a very recent trip to the Yucatan peninsula, specifically Sian Ka'an Biosphere Reserve, to band birds for a research project."
— Scott Sommershoe

On December 4, at 7:30 p.m., Richard Tippit of the U.S. Army Corps of Engineers will review the Corps' Water Management in the Cumberland River basin.