Eric "The Preacher" Yow's Trick Shot Madness  – An Artistic Pool Show was presented at Governor's Square Mall recently on behalf of  Clarksville Police Department's  "Operation Turn-Around" program.  Yow, who ranked 5th in the World in Artistic Pool Shooting,  is a lawyer with a local law firm, a preacher, and a world class Artistic Pool Champion.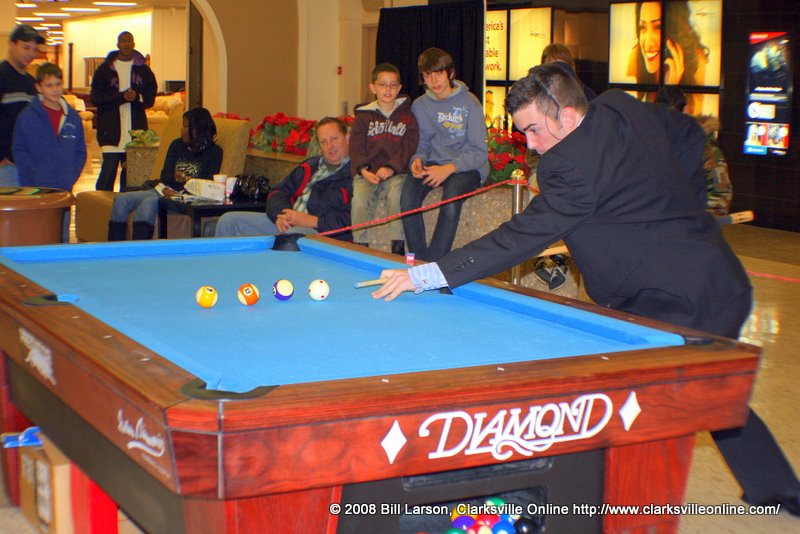 Operation Turnaround program has been operating for three years and was the brain-child of one of our officers, Officer Tony Marshall.  It targets troubled youth and gets them involved in a myriad of different programs. Many of the youth in the program have been in some sort of trouble with the law and are mandated to enter the program.  There are others which are referred to the program because they are on a pathway which may lead them into the judicial system.
Operation Turnaround sponsors many different programs such as:  youth football teams, basketball, cooking, sewing classes, auto body painting and repairs, mentoring classes, and the list goes on.  The purpose of the program is to provide life skills to the participants, as well as positive role models to influence their lives.