Clarksville citizens and residents are reminded that today is the fifteenth day — the halfway mark — of the 30-day comment period for the TDEC Water Pollution Control Division's Aquatic Resources Alteration Program Permit review.
As reported on March 12, the city has submitted an application for permission to alter the Cumberland River at the Fairgrounds Marina. State law requires TDEC conduct a public comment period of 30 days to collect public comment and concerns data to be considered in its deliberation.
Refer to our March 12th story for details on where and how to submit your concerns, objections, or comments. Any citizen can request a public hearing on this matter.
Natalie A. Vullo and her two children, Diamin Lynette Shanklin and Paul Zacharius Vullo-Nelloms were remembered and honored recently with a memorial service and balloon release at Delivrance Outreach Temple.
In keeping with Christianity period of mourning, Lent, and in memory of lost loved ones,  clusters of deep purple balloons were assembled for the ceremony.  Included in the display were several colorful Disney balloons including Sleeping Beauty's Castle, and a number of happy birthday balloons, since young Diamin's birthday would have been celebrated March 17,  just weeks after her death. «Read the rest of this article»
Water. Seventy percent of the Earth's surface is covered with it. But in spite of the 326 million cubic miles of water on Earth, many people do not have access to fresh, clean water.

The basic water requirement (BWR) describes the amount of water a person needs per day for domestic purposes: water for drinking, human hygiene, sanitation services and food preparation. The minimum recommended BWR per person is 50 liters—or a little more than 13 gallons. Unfortunately 20 percent of the world's population only has around 5 liters—or a little more than 1 gallon—each day. More than 1 billion people do not have access to clean drinking water. «Read the rest of this article»
The Independent Women's Football League's Division and Conference Champions, the Clarksville Fox, will take on the Tennessee Valley Tigers in a pre-season game March 28th at Northwest High School located at 800 Lafayette Road in Clarksville. Gates will open at 6:00 p.m. with a kick off time of 7:00 p.m.
Come early and enjoy BBQ's and tailgating in the parking lot, but remember no alcohol is allowed on school premises. Concessions will be available at the game, inflatable bouncers for the kids to play on, a Fox merchandise booth, the team's mascot "Trixy" enjoying the evening with the children young and old, and women playing full contact football. «Read the rest of this article»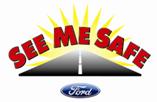 NASHVILLE, TN: Motor vehicle crashes continue to be the leading cause of death among children in the United States . According to the National Highway Traffic Safety Administration (NHTSA), child safety seats reduce fatal injury by 71 percent for infants and 54 percent for toddlers. See Me Safe, a Child Passenger Safety (CPS) program, recently held an event at the Matthew Walker Comprehensive Health Center to address this critical issue by providing families essential training and information on how to keep their children safe while in their vehicles.
See Me Safe, developed by Ford Motor Company Fund, the philanthropic arm of Ford Motor Company, in partnership with Meharry Medical College, shows families how to keep their children safe by providing them hands-on instruction from CPS-certified technicians on the proper installation of their car seats. The program addresses some common issues, such as how to properly strap the seat into a vehicle, and explains the correct age, weight, and height requirements for each type of seat. See Me Safe will partner with Matthew Walker Comprehensive Health Center for its Nashville child passenger safety seat efforts. «Read the rest of this article»
The City of Clarksville will host the public unveiling for the design of the new marina and redeveloped Fairgrounds Park on Thursday, March 26th.  The event will be held at the Riverview Inn (50 College Street) at 6:00p.m.
The public is invited to attend for a first look at the new marina project, set to break ground in July 2009. The preview will feature structures, materials and amenities of the forthcoming addition to Clarksville.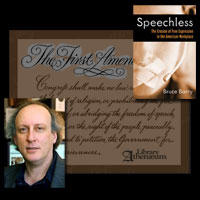 The Felix G. Woodward Library at Austin Peay State University, the APSU chapter of the American Association of University Professors, the APSU Faculty Senate and Phi Kappa Phi will present a Library Athenaeum presentation, titled "Freedom of Speech on a University Campus and in the Workplace."
Dr. Bruce Barry will conduct the presentation at 2 p.m., Tuesday, March 31, in the Woodward Library. Barry is the Brownlee O. Currey Jr. Professor of Management and a Professor of Sociology at Vanderbilt University. «Read the rest of this article»
In a hub of celebratory festivities, Choice Hotels International unveiled its newest extended stay hotel, Main Stay Suites Clarksville. Located in the SW Quad just off of Interstate 24, at 115 Fairbrook Place, the 96-unit hotel offers amenities which place it in direct competition with hotels of a much higher price bracket. Main Stay Suites Clarksville is marketed for the extended stay business professional and military visitors to our area, but many will find its offerings quite appealing, with an allure as a cozy weekend or hide-a-way destination. «Read the rest of this article»
The House subcommittee on State and Local Government ELection Calendar will meet today at 1 p.m.
Citizens may contact the sub-committee members at the toll-free phone number listed, to urge their support for favorable legislation and opposition to anti-voter empowerment bills noted below. All legislators may be reached at 1-800-449-8366, then enter the extension of their office phone number listed below. «Read the rest of this article»
Austin Peay State University's High School Upward Bound Scholars Bowl Team is the 2009 state champion of the Tennessee Association of Special Programs (TASP) Scholars Bowl Competition. The competition was held on Saturday, March 14 at APSU. Teams were quizzed on math, science, English literature, Greek mythology and current events. «Read the rest of this article»