Scientists at this week's conference in Copenhagen summarize findings for policy makers to discuss at UN summit in December
Scientists at the international congress in Copenhagen have prepared a summary statement of their findings for policy makers. This was handed today to the Danish prime minister, Anders Fogh Rasmussen. Ahead of the UN Climate Change Conference in December he will formally hand this statement over to officials and heads of state at the conference.
The full conclusions from the 2,500 scientific delegates from 80 countries that have attended the three-day meeting this week will be published in full in June 2009. The congress was conceived as an update of the science of global warming ahead of the UN summit in December. The most recent Intergovernmental Panel on Climate Change report published in 2007 is now three to four years out of date. «Read the rest of this article»
The 31st Annual Queen City Road Race is scheduled for Sunday, April 19th at Austin Peay State University's Governor's Football Stadium.  Events begin at 12:50 p.m. with the 5K Wheelchair Race. Runners take the streets at 1p.m. for the 5K Road Race through scenic Downtown Clarksville.
This year's race also features a 1-Mile Wheelchair Race, a 1-Mile Walk, 5K Wilma Rudolph Relay and a 1-Mile Fun Run. «Read the rest of this article»
Court dismisses lawsuit filed to silence those who oppose eminent domain abuse
ARLINGTON, VA:  Evidently you can fight city hall—and fight private developers who use city hall's power, too.
In an order issued on March 26, 2009, Judge C.L. "Buck" Rogers of the Circuit Court for Sumner County, Tenn., vindicated the right to protest government abuse by dismissing the libel lawsuit brought by Richard Swift, a developer who is a former member of the Clarksville City Council, and Wayne Wilkinson, a member of Clarksville's Downtown District Partnership, against members of the Clarksville Property Rights Coalition (CPRC). «Read the rest of this article»

Local artist and retired Art teacher Lynne Waters Griffey is instructing a Watercolors class Tuesday, April 7th at the Burt-Cobb Community Center from 11a.m.-12:30p.m. The class is scheduled for seniors ages 50 and up, but all ages are welcome to join and learn the art of watercolor painting. A class fee of $30 is required along with an activity fee of $10.
Students will leave the class with a vast knowledge of watercolor painting, as well as, his or her own artwork. Watercolor classes continue at on April 14th and 21st. Pre-registration is required and can be done by calling the center at 552-1263. Be sure to sure to sign up right away as the class is limited to 10 students.
Austin Peay State University's Department of Language and Literature, Center for Excellence in the Creative Arts, African American Cultural Center, Hispanic Cultural Center, and numerous other entities joined forces to present the 14th Asanbe Memorial Symposium with guest lecturer Dr. F. Abiola Irele, Harvard University.
The Asanbe Symposium was started many years ago with a charge to the Multiculturalism Committee in the Department of Language and Literature. Over time, the Symposium has come to be an avenue to promote general diversity in the literary arts, and also our understanding of them. «Read the rest of this article»

Clarksville, TN – The Clarksville office of the Legal Aid Society announced they have partnered with the lawfirm of Runyan and Runyan, the Hilldale Kiwanis Club and the Tennessee Bar Association's Young Lawyers Division to offer a free legal clinic for domestic violence victims to be held from 10:00am to noon, April 4th at the Sarah Mann Building, 217 Third Street in Clarksville.
«Read the rest of this article»
The Downtown Artist's Co-Operative will host their monthly Art Walk and the 2009 Open Exhibition on April 2 from 5-8 p.m.  in historic downtown Clarksville.

The US Bank and the APSU Department of Art will be hosting the 2009 Open Exhibition for all artists from Montgomery County and surrounding areas.  The reception will be at the DAC Gallery from 5-8 p.m. on April 2nd in conjunction with the First Thursday Artwalk.
The Open Exhibition is an opportunity for all artists over 18 years of age to exhibit and sell their work and help raise money for college art scholarships.  To date thirteen art majors at APSU have received the US Bank Scholarship.  We would like to thank you for your support and encourage your participation in the 2009 Exhibition. «Read the rest of this article»
The Montgomery County Democratic Party held their annual meeting Saturday at the Clarksville Civic Center, electing a slate of officers for the coming year.
Gene Lewis was unanimously re-elected MCDP  chairman, with Kim Smith as 1st vice-chair, Keith Jackson as 2nd vice-chair, Robert Lewis as 3rd vice chair, and Kate Ravels as 4th vice-chair. «Read the rest of this article»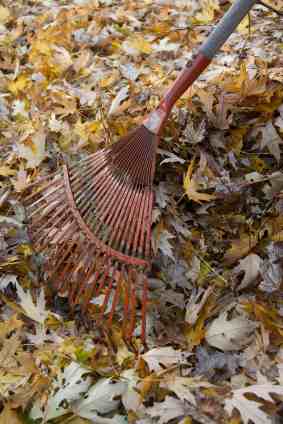 City of Clarksville will offer yard debris pick-up March 30- May 1 as part of a spring clean-up initiative. Citizens are asked to put the items that they would like to have picked-up close to the road. Items to be removed must be in biodegradable paper bags or cardboard boxes.
Yard debris is defined as normal yard waste such as grass clippings, leaves, limbs and etc. Tree limbs must be 4-foot in length or less. Tree limbs left from tree pruning by a commercial company will not be accepted.
If you have yard debris that you would like to have picked up, please call the Clarksville Street Department at 645-7464.
Board members of the Clarksville Volunteer Health, Inc. have presented a gift of $3 million to the Clarksville-Montgomery County Health Foundation.
The March 23 presentation was made to Ben Kimbrough, Sr., foundation chairman, by Clarksville Volunteer Health board chairman Bill Wyatt and vice chairman, Cecil Morgan, Jr. «Read the rest of this article»