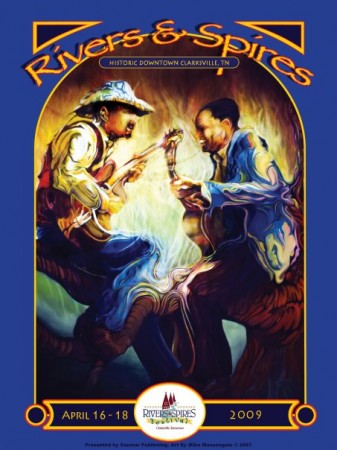 The Clarksville-Montgomery County Convention & Visitors Bureau announces dates for the 7th annual Rivers & Spires Festival to take place on April 16, 17, and18. This internationally-award winning festival will take place on the streets of Historic Downtown Clarksville.
Attracting over 25,000 people in 2008, the Rivers & Spires Festival is a free festival. No admission is charged and most activities are available at no charge. Five stages of entertainment will feature every genre of music from Country to Christian, Rock to Hip Hop, and everything in between. «Read the rest of this article»
Enforcement cameras are coming to town, and it's time we stand up and say, NO!
In our society an innocent person does not have to fear the intrusion of government into their lives. They won't be followed by dark men with dark intentions unless of course they commit a crime. Automated enforcement cameras will change our free society to one where everyone is constantly watched, a potential criminal.
We all feel a guilty pleasure when we see someone who proceeds through a signaled  intersection while we stop, getting pulled over for a ticket. There is even a term for it… Schadenfreude: Happiness at the misfortune of others. While it might feel good, these cameras come at a cost: your money, your civil rights, and your civil liberties.
The first cameras have not yet been installed, however, city officials hungry for easy revenue have announced that they already plan to expand their camera programs. They have already authorized red-light cameras, and are now considering installing mobile and fixed speed cameras, and stop sign cameras. These cameras don't stop accidents; they simply allow the city to profit from technical violations  the vast majority of which, do not result in accidents. The sad thing is these cameras have a rather nasty side affect, they increase accidents, damage, injuries, and fatalities. Don't take my word for it, go and read the studies for yourself! «Read the rest of this article»