Tennessee Army Vet injured in 2006 suicide bomber attack visits Miami
(MIAMI, FL) &p=http://veteransretreat.com" target="_blank">Veterans Retreat, Inc., a Miami-based charity benefiting wounded veterans, announced today that the group will host a wounded Tennessee war hero and his wife the weekend of April 18. The veteran will be trained to fly in Miami and will enjoy boating, swimming and other South Florida activities as a guest of Veterans Retreat.
The veteran, whose name is withheld until his visit, hails from Kingsport, Tennessee and served as a Captain in US Army. He was deployed to Iraq as a platoon leader in 2005, and was grievously injured by a suicide bomber in 2006.
While the attack killed the soldier behind him, he survived but sustained multiple wounds including a head injury. «Read the rest of this article»
Clarksville's Downtown District Partnership has developed a loan program coordinated  through six Clarksville banks  that will make loans available to downtown property owners for exterior building improvements. The Facade Improvement Loan Program was announced on January 22 during the Ten Year Tornado Commemoration breakfast hosted by the DDP, however details of the program were still being finalized at that time.
According to DDP Chairman, Scott Giles, "The Downtown District Partnership has been in discussion with local lenders to get this program up and running and we're delighted to have great support from our banking community." The intent of the facade improvement program is to encourage businesses or residential property owners to work with the participating bank of their choice. Each of the six banks has committed to making $500,000 in funds available to loan. These funds are offered to borrowers at favorable rates for qualifying improvements. «Read the rest of this article»
The Night Stalker Association proudly presents the 11th annual Night Stalker Association Team Bass Tournament on Saturday April 18th 2009 at the Paris Landing boat ramp. Registration starts at 4:00 a.m. Money raised in this tournament goes directly into the Night Stalker Association Fund for Children with Terminally Ill Diseases, children of fallen Night Stalkers scholarship fund, and the general scholarship fund. The Cost: $90.00 per team with an optional $10.00 big bass pot per boat. All checks should be made out to the Night Stalker Association. The weigh-in will be conducted by the Montgomery County Bass Club.
Come on out and have a great time and support a great cause! Entry fee includes a BBQ lunch and plenty of beverages!! plus, stick around after the tournament and be included in our raffle. Hundreds of great door prizes will be raffled off! «Read the rest of this article»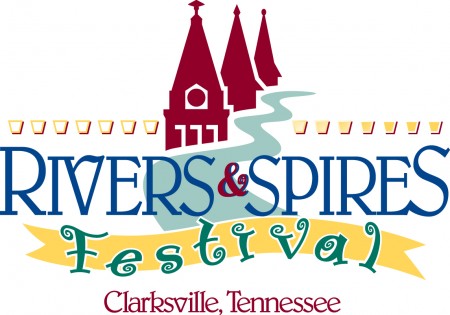 Rivers and Spires kicked off today with a wreath laying and symbolic re-lighting of the eternal flame. The flame honors our soldiers serving over seas and lights the path for them to return home. This annual remembrance kicks off three days of food, fun, entertainment, and shopping in historic downtown Clarksville, TN.
The award winning festival is organized by the City of Clarksville, Montgomery County Tennessee, and the Clarksville-Montgomery County Convention & Visitors Bureau, and is co-sponsored by many area businesses. «Read the rest of this article»