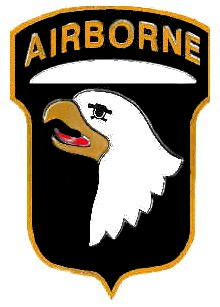 In response to a recent upswing in suicides and suicidal ideations and acts of Fort Campbell Soldiers, Brig. Gen. Stephen Townsend directed units on Fort Campbell to hold a second Suicide Stand-Down training event.
The three-day stand down will commence Wednesday, May 27 with three Brigade-plus sized formations where Townsend will personally address every Soldier assigned to the 101st Airborne Division (Air Assault). The formations will be held at 7, 8 and 9 a.m. at various locations on Fort Campbell.
The purpose of the division-wide Suicide Prevention Stand-Down is to provide focused time, free from the competing routines of unit life, to allow leaders and Soldiers to focus on arresting the rate of suicides and suicidal behaviors on Fort Campbell. This will be accomplished by continuing a broad campaign which began in March and by placing renewed energy and emphasis into several key tasks.
Senior leaders were tasked with reviewing and updating lists of Soldiers most at risk for suicide and to focus on those Soldiers; reminding Soldiers that leaders care and are available and ensuring leaders and Soldiers at all levels are aware of the programs in place to offer assistance to Soldiers and Families.
Fort Campbell Soldiers and Families are encouraged to seek appropriate assistance. Free, confidential help is available 24/7 by calling Military One Source at 1-800-342-9647, or online at www.militaryonesource.com.
A complete list of crisis assistance programs is also available through the Fort Campbell website at http://www.campbell.army.mil/crisis/index.html