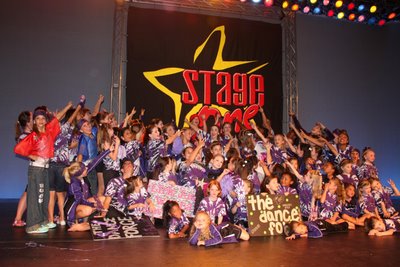 The kids of the Dance Force of Clarksville have done it again bringing home the excel and spirit awards. Each of the children embodied the true spirit of competition. Along with the amazing honors they received 19 Gold, 37 High Gold and 21 Platinum's.
Overall Awards were Little Bird 8th, Can't turn You Loose 10th, Proud Mary 7th, Skat Strut 7th, Strings 8th, Jailhouse 9th, Sea Cruise 4th, Hoping & Wishing 10th, Loves Me Like A Rock 4th, Groovin 4th, I Wish 3rd, Diva Chicks 6th, Buck Wild 2nd, Swing 8th, Say 1st, Viva La Vida 2nd, Til I Get To You 7th, November 1st, Proof 1st, Touch 4th, Dream 10th, How Deep 5th, Righ Man 8th, Hardest Word 2nd.
Achievement Awards were Buck Wild (Entertainment Award), Proof (Choreography Award), Dream (Showmanship Award), Loves Me Like A Rock ( Choreography Award), Hardest Word ( Technique Award), Right Man (Diva Award), Carli Williams (1st Place Photogenic Award), Will Ladd (Mr. Stage One Senior Star).
The Shootout is the Best of the Best, only the top 8 scoring routines in each division get to compete again for the title of National Champion. 5 Routines made it into the shoot out, Petite Division Skat Strut and Sea Cruise, Junior Division Loves me Like A Rock, Teen Division Viva La Vida, Senior Division November (choreographed by Will Ladd). Sea Cruise received 2nd runner up in the petites. Loves me Like A Rock named Junior National Champions, Viva La Vida received 1st runner up in the teens, November was named Senior National Champions. This made us the only studio in the competition to place in every category.
Great Job Dance Force!!!! Another stellar performance!