After 32 years with the City of Clarksville, Chief of Staff Jim Durrett has decided to retire from city government.
"Jim's dedication and hard work over his 32 years with the city will be seen for many years to come." Mayor Johnny Piper said. "Jim has worked as a team player to serve the public and give a better quality of life for the citizens of Clarksville."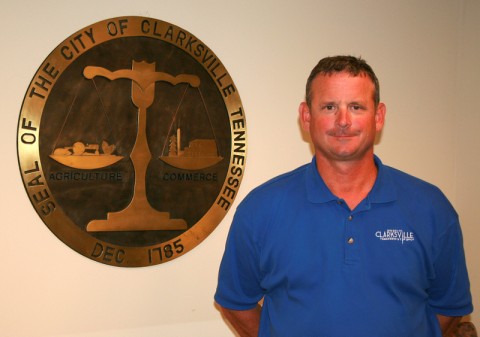 Durrett began his career in public service in 1977 with Clarksville's Street Department. He has since worked in several other city departments and has served in a number of management positions. Shortly after beginning his first term in 1998, a tornado devastated parts of Clarksville. Mayor Piper called on Durrett and the Street Department to be the main point of contact for tornado recovery. The effort was very successful because of strong leadership. That's when the two formed a bond that went on to accomplish the many goals of the mayor and the city council.
"I think the Mayor and I made a great team. Our visions were the same for the city. With his business background and my experience in city government, we were able to accomplish a lot of his visions. And, when I leave city government, I will continue to support him as a friend," Durrett said.
The mayor continued to call on Durrett over the years. Shortly after Piper was re-elected in 2006, Durrett informed him that he was ready to retire. Mayor Piper asked him to reconsider and called on Durrett to help at the Gas and Water Department.
"Jim has always been committed to moving forward. He took on any job, any challenge with vigor and energy."
The mayor called on Durrett one more time by selecting him as his Chief of Staff in 2007. Since then, Durrett has been active in the progression of the new Marina and Rails to Trails and the enhancement of the Riverfront. Durrett says these incomplete projects made his decision to retire even more difficult. "The Mayor and I have poured many long hours into these projects. He can call me anytime and I will be here to do anything that I can to help see them through."
Durrett plans to work in the private sector. This will allow him to spend more time with his family.
Jim Durrett's last day as Chief of Staff will be October 9, 2009.
Jim Durrett's retirement letter