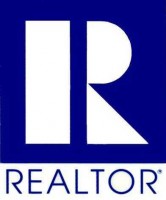 You know, for me, this is more than just a paycheck and more than just a business transaction. Pam and I take our duties as Realtors very serious as real lives are affected either positively or negatively dependent on the service and advice that we provide our clients. That is a HUGE responsibility and one that should be taken seriously by all in the Real Estate Profession whether you are a Realtor, Home Inspector, Mortgage Broker and even the Insurance Agent.
When you are speaking about residential real estate, you are speaking of the largest financial transaction that most American families will make in their lifetime. You are speaking about a families home where dreams are supposed to come true, where warm, fond and lasting memories are supposed to originate. The Christmas, the Birthdays, the Anniversarys, etc.
This is HUGE folks – make no bones about it. The responsibility that we have is inherently to guide families and to assist them in finding the best home for the best price when serving as the buyer's agent. It is not to see how fast we can get them under contract and to the closing table. The repercussions of screwing this up are far reaching. Granted, some do not care and granted once you hand over the keys and walk out of the closing room your 'obligation' ends – or does it?
I like my sleep as I am sure many of you do. I simply could not sleep at night if I felt that Pam or I did not do everything within our abilities to assure our clients needs were met and their concerns were answered. I just could not do it – simply not in my nature. Our obligation doesnt end when the keys are handed over – in our mind it is just the beginning of a long and lasting relationship. One that was build on client's trust and confidence is us as Realtors and as people.
This is one of those 'if the shoe fits – wear it' scenarios. A lot of times, only the client and Families that were left with questions or left with unanswered calls after they left the closing know which Real Estate professional wears this shoe. Many feel they have no recourse and sadly many times they do not depending on what issues may arise. I can guarantee you that this shoe does not, nor will it ever fit my foot or Pam's.
Think about it. On your journey to be top dog in your area of expertise – SWEAT THE SMALL STUFF. By doing so, I can assure you that your clients, both past and present will remember you and you will reap the benifits of providing a service that was both personal and professional, and you will get a great nights sleep.