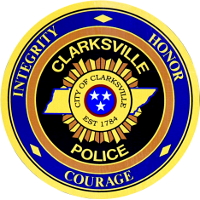 On September 22, 2009, Eric Dewayne Davis (W/M. DOB: 3/10/78, Given Address: 2152 North Meadow Dr) was charged with two counts of aggravated robbery and booked into the Montgomery County Jail with a bond of $200,000.  He has a lengthy criminal history involving drugs.

The Walgreens at 1956 Madison Street was robbed on two separate occasions—August 24 and September 2, 2009. The robbery suspect used the same methodology in both hold-ups. He walked into the store, approached an employee, and demanded specific type drugs. In the August 24th robbery, the suspect appeared to have something concealed under his coat; on the September 2 robbery he displayed a handgun. In both robberies, the suspect was given prescription drugs and fled the scene. The suspect received over 4,900 prescription pills from the two robberies.
Detective Kevin Rushing was already investigating the first robbery when the second one occurred a little over a week later. He had received a still photograph from the first robbery and was working on identifying the suspect. Initially, Detective Heather Boyce identified ERIC DEWAYNE DAVIS as the person in the photograph. Detective Rushing continued the investigation and released the photograph to the public for additional confirmation of the suspect's identity. Several citizens identified Eric Dewayne Davis as the person in the photo.
Anyone with additional information, please call Detective Kevin Rushing, 931-648-06NE 931-645-8477