Bat in Dunbar Cave Tested Positive for White Nose Syndrome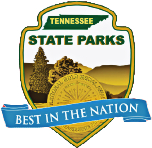 Tennessee State Parks will suspend cave tours at Dunbar Cave State Park after a bat from Dunbar Cave tested positive for White Nose Syndrome. Other park activities and events, including fishing, hiking and picnic facilities will remain open and available to the public.
Dunbar Cave does not have a large bat population due, in part, to a past fire and therefore, was not closed in 2009 when the state closed public caves in an effort to protect Tennessee bat populations from White Nose Syndrome. The cave is closed every year from November through March to allow the limited number of bats that are there a disruption free hibernation. It has not yet reopened for the year, and has not hosted any public visitors over the winter.
«Read the rest of this article»
Tonight is "Pay what you can night at the Roxy Regional Theatre for the opening of their production of Steinbeck's "Of Mice and Men" at 8:00pm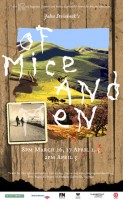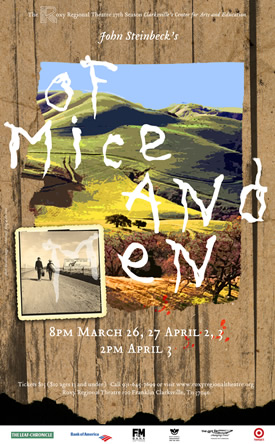 The classic John Steinbeck tale of two drifters in search of work in Depression-era California, OF MICE AND MEN, opens at the Roxy Regional Theatre on March 26 at 8pm, for a limited run.
OF MICE AND MEN stars Gili Getz as George and Kevin Hauver as the simple-minded Lennie, two men who have nothing in the world except each other and a dream that one day they will have some land of their own.  Their hopes are doomed, however, as Lennie, struggling against extreme cruelty, misunderstanding and jealousy, becomes a victim of his own strength.  Directed by John McDonald, this powerful production also features Jay Doolittle, Matthew Patrick, Collin Smith, Shadae Smith, Brian Veith, Jessica Shearer Wilson, Bryan Zoppi and Phil Whittinghill.
«Read the rest of this article»
Author James A. Hudson will be holding a book reading at Hastings Books on April 3rd from 1:00pm to 4:00pm. He will also be signing copies of his books for attendees.
Recently I had the opportunity to review a book, entitled, "The Rising of Black America with the Assistance of White America", by James A Hudson.
My first opinion of the book was that it was to opinionated and lacked substance. My bias was due to how the author categorized the black community in the acknowledgment section of the book.
As I continued to read, my interest began to grow. My biases melted towards the writing style of the author and my views of his focus became more vivid.
To me, the book focus was fair and its suppositions are relevant to the content of the subject matter. Focusing on the struggles of the African American, the material presented was found to be close to the way I witnessed the treatment of blacks in the 1960s. «Read the rest of this article»
Guard Social Security info; reject password, PIN code or money requests
Nashville – With the U.S. Census under way, the Division of Consumer Affairs wants to remind Tennesseans that scam artists often use the guise of government-related programs to steal from the unwitting. "Government-benefits fraud is more prevalent than credit card fraud," says Consumer Affairs Director Mary Clement. "We don't want Tennesseans to fall prey to identity theft or worse."
Be on the Alert!
The Census Bureau does NOT conduct the 2010 Census via the Internet
The Census Bureau does not send e-mails about participating in the 2010 Census
The Census Bureau never:

Asks for your full Social Security number
Asks for money or a donation
Sends requests on behalf of a political party
Requests PIN codes, passwords or similar access information for credit cards, banks or other financial accounts.
«Read the rest of this article»