The Young Daughters of Destiny (Y.D.O.D)  held a fund raising event for the American Red Cross on May 16th 2010. The event a "Hair Show/Hair Battle" featured local barbers and stylists, cosmetology students, and their hair models.
«Read the rest of this article»
Over $125,000 in materials and supplies have been spent to perform repairs as of today.  About $30,000 has been spent in overtime pay.  Considering the areas being flooded this seems remarkable at this time.  Additional costs will occur as some pipes and other water carrying structures suffered damage and must be replaced.  Sinkholes have formed in many areas.  By combining Codes inspections and Street Department site visits, maps are being constructed that show where flooding took place, sink holes opened, and areas where flooding has occurred many times in the past. «Read the rest of this article»
Washington, DC – Today U.S. Housing and Urban Development (HUD) Secretary Shaun Donovan testified before the U.S. House of Representatives Committee on Financial Services on The Preservation, Enhancement and Transformation of Rental Assistance Act (PETRA). The multi-year initiative proposed in President Obama's FY2011 Budget seeks to preserve HUD-funded public and assisted housing, enhance housing choice for residents and streamline the department's rental assistance programs. «Read the rest of this article»
KNOXVILLE, TN — With the start of the traditional summer recreation season this Memorial Day weekend, Tennessee Valley Authority Police are urging the public to use caution and common sense around the water. In 2009, 27 people drowned in TVA reservoirs.
"Most of the drowning deaths we investigate can be prevented if people simply wear a personal floatation device and avoid using alcohol or drugs around the water," said Raymond Jordan, TVA Police field operations commander. "It's a tragedy every time a life is lost, but it's even worse when many of these accidents didn't have to happen."
Two-thirds of all boating accidents and half of all boating fatalities involve alcohol. «Read the rest of this article»


FORT COLLINS, CO – Austin Peay State University women's basketball team is one of 16 teams selected to participate in the 2010 Preseason Women's National Invitational Tournament it was announced, Tuesday.
The Lady Govs will not learn who their first-round opponent will be until the full bracket is announced in June. Other teams participating in the tournament include Central Florida, Charlotte, DePaul, Florida, Hampton, Iona, James Madison, Lamar, Missouri State, Purdue, South Dakota State, St. Francis (Pa.), Toledo, Utah Valley and Valparaiso. Fourteen of the 16 squads either won their conference tournament or saw postseason action in the NCAA or WNIT tournaments. «Read the rest of this article»
TDOT Suspends All Lane Closure Activity for Busy Holiday Weekend; Urges Safety in Work Zones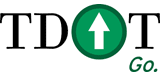 NASHVILLE, TN – Road construction won't slow motorists down as they travel Tennessee's highways this Memorial Day weekend. The Tennessee Department of Transportation will suspend all construction-related lane closures on interstates and state routes beginning at 12:00 noon on Friday, May 28th through 6:00 am on Tuesday, June 1st. This will provide maximum roadway capacity for motorists expected to travel in the state this Memorial Day weekend.
"Motorists traveling on our roadways this holiday weekend will have no construction-related lane closures impeding their travels," said Commissioner Nicely. "We want to keep traffic flowing so everyone can have a safe and enjoyable trip through Tennessee." «Read the rest of this article»
Austin Peay State University alumnus Catherine Frazee ('06) was recently named a recipient of a prestigious Woodrow Wilson Indiana Teaching Fellowship.
Frazee, a former accountant for more than 15 years, earned her degree in communication arts and a minor in English writing at APSU. She now lives in Indiana and plans to attend Indiana University-Purdue University this summer to begin her fellowship.
The 81 Fellows named this spring will enter innovative teacher preparation programs at four selected Indiana universities and then teach in the state's high-need urban and rural schools. «Read the rest of this article»
FORT CAMPBELL, KY – A 101st Airborne Division Soldier died May 24th when insurgents attacked his unit using small arms fire in the Khowst province, Afghanistan.
Pfc. Christopher Ryan Barton, 22, of Concord, NC, was an infantryman assigned to C Troop, 1st Squadron, 33rd Cavalry Regiment, 3rd Brigade Combat Team, 101st Airborne Division (Air Assault). He joined the Army in December 2008 and arrived at Fort Campbell in June 2009.
«Read the rest of this article»

Last Thursday Councilwoman Deanna McLaughlin and I visited the Sewage Treatment Plant.
For people who may not know, the plant is located on the Red River, the first right turn past the bridge as you go up Boot Hill into New Providence. The plant was underwater as the river came over the low end of the flood berm. Water pressure formed an air bubble inside the main office building causing the roof to basically pop off the walls. This building may be a total loss. It was nasty and ruined on the inside.
«Read the rest of this article»
The number 13 proved lucky for Bridgit Bennett, Wednesday morning.


Playing in the 13th Annual Ladies Golf Tournament, Bennett scored the first hole-in-one in tourney history on the par-3 16th hole at Swan Lake Golf Course.  As a result, her Gallatin-area team of Ann Slice, Mary Lou Lassiter and Judy Arnold were able to win first place with a 66 in the second flight of the four-person scramble, sponsored by Austin Peay State University to help promote awareness of women's sports in the Clarksville area.
The first flight champion with a 63, was the team of Austin Peay coach Sara Robson; Donna Burkhead, Robson's grandmother; Lisa Bremer and her mother, Kay Rottman. Bremer, of Metropolis, IL, taught Robson how to play golf while growing up in Southern Illinois. «Read the rest of this article»