It was more a question of when, not if, five-time Toyota Tundra Bassmaster Angler of the Year Kevin VanDam was going to make a late-season charge. Heading into the Tennessee Triumph this week, the planet's best angler was in 26th in the Angler of the Year standings. Respectable for mere mortals, yes, but for VanDam, it wasn't good enough.
But this week looked like an obvious springboard. VanDam of Kalamazoo, Mich., has posted first-, second- and third-place finishes on Kentucky Lake in the three previous Bassmaster competitions here. A Wednesday limit of 25 pounds, 0 ounces, on the fish factory has him in the catbird seat to start the week. Just ounces off the pace, Rick Morris of Lake Gaston, Va., registered 24-15 and sits in second.
Unlike in years past on Kentucky, things have been a struggle thus far, VanDam said. The current didn't run until late in the day and the bass aren't schooling up and prone to quick flurries, most likely due to the recent flooding.
"It's not easy out there," said VanDam, a three-time Bassmaster Classic champion. "The areas that I typically go to have been beat to pieces. The biggest thing that has changed is everyone has the equipment to find fish out here. And it shows. But you still have to know what to throw and how to throw it to get the big bites."
VanDam didn't say much about his pattern – the typical VanDam formula is a crankbait over shell beds – but left little to the imagination when he said, "I'm fishing my style."
Despite the lead, VanDam was hardly all smiles after weigh-in. He missed on a handful of opportunities to upgrade his weight and cull out a 3-pounder that dragged down his total. He is battling local pressure – something that has become constant for VanDam – but said it isn't hindering his fishing.
"I wanted to have a better day than I had today," lamented VanDam, 42. "But I wanted to be in the lead and at least I accomplished that. I knew, coming in, I had a great shot at doing well here."
With the lead, VanDam will accumulate a five-point bonus in the AOY standings and while it might seem minimal, the 20-time Bassmaster Classic qualifier is starved for any points he can get. Facing a virtual unknown next week at the Arkansas River, VanDam said he hopes he can build enough points to put himself in Postseason contention – the top in the AOY standings qualify – heading into the regular-season finale.
"Next week worries me," said VanDam of the Arkansas River stretch out of Muskogee, Okla. "But most importantly, I need to take care of business this week. I had a good practice and I feel really confident."
While VanDam wasn't satisfied, Morris was ecstatic. His weight of 24-15 included the day's largest bass, an 8-15. The brute came on a 14-inch Prowler worm in plum. If not for an 8-ounce expired fish penalty, VanDam would be trailing Morris heading into the second day of competition.
Like VanDam, Morris has produced on Kentucky. He scored a fifth-place finish here last year and he is an adept crankbait angler. Morris spent most of his day running a pattern where he rotated between a slew of areas, then repeated.
He worked two different crankbaits to areas filled with shellbeds. The key to enticing the biggest bass was long casts, which allowed the crankbait to get to the bottom. Morris isn't getting a lot of bites but is making it count when he puts one in the boat.
"It's scary fishing," said Morris, a four-time Bassmaster Classic qualifier. "I'm not on a massive school. But what a day. I'm going for the gusto and today it really paid off."
In third with 23-12 was Timmy Horton of Muscle Shoals, Ala. It has been a struggle this season for Horton, the 2000 Angler of the Year, but a trip to Kentucky Lake, where he posted a second in 2008, was just what the Doctor ordered.
In fourth was Kotaro Kiriyama of Moody, Ala., with 22-10. Rounding out the top five was Chad Griffin of Cresson, Texas, with 22-0.
With the race for qualifying berths in the Postseason (top 12) and the Bassmaster Classic (top 37) heating on, anglers are beginning to feel the pressure. Skeet Reese of Auburn, Calif., stumbled to a 48th-place finish, opening the door yet again in the Angler of the Year race. With a stout lead of 170-plus points heading into this week, Reese had a nice cushion but his closest competitor, Edwin Evers of Talala, Okla., is in 13th here and charging fast.
Kentucky Lake has hosted a dozen BASS events, including the 2009 Tennessee Triumph, at which then-Elite Series sophomore pro Bobby Lane of Lakeland, Fla., won his first BASS tournament with a total of 97 pounds, 9 ounces, after leading through all four days. Lane was 23rd Wednesday and 2006 Kentucky Lake champion Morizo Shimizu of Japan was 18th.
Kentucky Lake is 185 miles in length, with 160,000 surface acres and 2,380 miles of shoreline. Lake Barkley adds another 80,000 surface acres.
The top prize of the Tennessee Triumph is $100,000.
The public is invited to attend the daily launches (6 a.m. CT) through Saturday and weigh-ins (3:30 p.m.) at Paris Landing State Park, 16055 Hwy. 79 N., Buchanan, Tenn. After Day 2's competition Thursday, the field will be cut to the top 47 anglers for Day 3. Only the top 12 will go on to compete in Saturday's Day 4.
Other activities Friday and Saturday at the Tennessee Triumph will begin at noon CT at Paris Landing State Park. All events are free and open to the public.
The local sponsor of the Tennessee Triumph is the Paris-Henry County Chamber of Commerce.
Be sure to catch all the action!

Fishing fans can catch all of the on-the-water action from the Tennessee Triumph on The Bassmasters, which airs Sunday, July 4, at 10 a.m. ET on ESPN2. The daily weigh-ins for all regular-season Elite events and the two postseason events will air live on ESPN3.com.
Bassmaster.com will follow the Tennessee Triumph each day with BASSCast, BASSCam, real-time leaderboards during weigh-ins, photo galleries, daily results, and Hooked Up with ESPN Outdoors personalities Mark Zona and Tommy Sanders. Live, streaming video will be carried by ESPN3.com.
About the Elite Series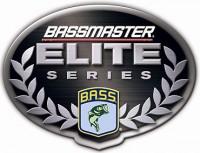 Up next for the Elite Series is the regular-season finale, the June 17-20 AutoZone Sooner Run on the Arkansas River out of Muskogee, Okla.
The Bassmaster Elite Series Postseason, Toyota Trucks Championship Week, is set for July 24-31 and will be played out once again on two productive Alabama fisheries. The first leg, the July 24-25 Trophy Chase, returns to Lake Jordan out of Wetumpka. The finale, the Evan Williams Bourbon Trophy Triumph, is slated for July 30-31 on the Alabama River from Montgomery.
Bassmaster Elite Series Official Sponsors: Toyota, Berkley, Evan Williams Bourbon, Humminbird, Mercury, Minn Kota, Skeeter, Yamaha and Bass Pro Shops.
Bassmaster Elite Series Supporting Sponsors: Lowrance, Triton Boats, Nitro Boats and Ramada.
About BASS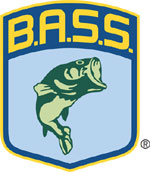 For more than 40 years, BASS has served as the authority on bass fishing. The organization advances the sport through advocacy, outreach and its expansive tournament structure while championing efforts to connect directly with the passionate community of bass anglers through its Bassmaster media vehicles.
The Bassmaster brand and its considerable multimedia platforms are guided by a mission to serve all fishing fans. Through its industry-leading publications Bassmaster Magazine, BASS Times and Fishing Tackle Retailer; comprehensive Web properties in Bassmaster.com, BASSInsider.com, ESPNOutdoors.com and ESPN360.com, and ESPN2 television programming, Bassmaster provides rich, leading-edge content true to the lifestyle.
BASS oversees the prestigious Bassmaster Tournament Trail, which includes the Bassmaster Elite Series, Bassmaster Opens, BASS Federation Nation and the ultimate celebration of competitive fishing, the Bassmaster Classic.
BASS offers an array of services to its more than 500,000 members while spearheading progressive, positive change on issues related to conservation and water access. The organization is headquartered in Celebration, Fla.
Day 1 Standings
2010 Paris, TN 6/9-6/12
Kentucky Lake, Paris TN.
(PROFESSIONAL) Standings Day 1
1. Kevin VanDam Kalamazoo, MI 5 25-00 305
Day 1: 5 25-00
2. Rick Morris Virginia Beach, VA 5 24-15 295
Day 1: 5 24-15
3. Timmy Horton Muscle Shoals, AL 5 23-12 290
Day 1: 5 23-12
4. Kotaro Kiriyama Moody, AL 5 22-10 285
Day 1: 5 22-10
5. Chad Griffin Cresson, TX 5 22-00 280
Day 1: 5 22-00
6. Jeremy Starks Charleston, WV 5 21-03 276
Day 1: 5 21-03
7. Bradley Hallman Norman, OK 5 20-15 272
Day 1: 5 20-15
8. Jason Quinn Lake Wylie, SC 5 20-13 268
Day 1: 5 20-13
9. Bill Lowen North Bend, OH 5 20-02 264
Day 1: 5 20-02
10. Keith Poche Troy, AL 5 20-01 260
Day 1: 5 20-01
11. Matt Greenblatt Palm Beach Gardens, FL 5 20-00 257
Day 1: 5 20-00
12. Britt Myers Lake Wylie, SC 5 19-15 254
Day 1: 5 19-15
13. Edwin Evers Talala, OK 5 19-14 251
Day 1: 5 19-14
14. Takahiro Omori Emory, TX 5 19-09 248
Day 1: 5 19-09
15. Pete Ponds Madison, MS 5 19-07 245
Day 1: 5 19-07
16. Aaron Martens Leeds, AL 5 19-06 243
Day 1: 5 19-06
17. Mark Menendez Paducah, KY 5 19-05 241
Day 1: 5 19-05
18. Morizo Shimizu Osaka JAPAN 5 19-04 239
Day 1: 5 19-04
19. Greg Vinson Wetumpka, AL 5 18-14 237
Day 1: 5 18-14
20. Matt Herren Trussville, AL 5 18-13 235
Day 1: 5 18-13
21. Brent Chapman Lake Quivira, KS 5 18-12 233
Day 1: 5 18-12
22. Derek Remitz Grant, AL 5 18-11 231
Day 1: 5 18-11
23. Stephen Browning Hot Springs, AR 5 18-10 229
Day 1: 5 18-10
23. Bobby Lane Lakeland, FL 5 18-10 229
Day 1: 5 18-10
25. Jason Williamson Aiken, SC 5 18-06 225
Day 1: 5 18-06
26. Mark Tucker Saint Louis, MO 5 17-09 223
Day 1: 5 17-09
27. Yusuke Miyazaki Forney, TX 5 17-02 221
Day 1: 5 17-02
28. Jared Lintner Arroyo Grande, CA 5 17-01 219
Day 1: 5 17-01
29. Todd Faircloth Jasper, TX 5 16-14 217
Day 1: 5 16-14
30. Tommy Biffle Wagoner, OK 5 16-09 215
Day 1: 5 16-09
30. Greg Hackney Gonzales, LA 5 16-09 215
Day 1: 5 16-09
32. Kelly Jordon Mineola, TX 5 16-06 211
Day 1: 5 16-06
33. Boyd Duckett Demopolis, AL 5 16-04 209
Day 1: 5 16-04
34. Terry Butcher Talala, OK 5 15-15 207
Day 1: 5 15-15
34. Davy Hite Ninety Six, SC 5 15-15 207
Day 1: 5 15-15
36. Casey Ashley Donalds, SC 5 15-12 203
Day 1: 5 15-12
36. Matt Reed Madisonville, TX 5 15-12 203
Day 1: 5 15-12
36. Gerald Swindle Warrior, AL 5 15-12 203
Day 1: 5 15-12
39. Rick Clunn Ava, MO 5 15-05 197
Day 1: 5 15-05
40. Byron Velvick Del Rio, TX 5 15-04 195
Day 1: 5 15-04
41. Scott Rook Little Rock, AR 5 15-02 193
Day 1: 5 15-02
42. Brian Snowden Reeds Spring, MO 5 15-01 191
Day 1: 5 15-01
43. Russ Lane Prattville, AL 5 14-15 189
Day 1: 5 14-15
44. Cliff Pace Petal, MS 5 14-14 187
Day 1: 5 14-14
45. Shaw E Grigsby Gainesville, FL 5 14-13 185
Day 1: 5 14-13
46. Kevin Short Mayflower, AR 5 14-09 183
Day 1: 5 14-09
47. John Crews Salem, VA 5 14-08 181
Day 1: 5 14-08
48. Jami Fralick Martin, SD 5 14-03 179
Day 1: 5 14-03
48. Skeet Reese Auburn, CA 5 14-03 179
Day 1: 5 14-03
50. Terry Scroggins San Mateo, FL 5 14-02 175
Day 1: 5 14-02
51. Randy Howell Springville, AL 5 14-01 173
Day 1: 5 14-01
52. Denny Brauer Camdenton, MO 5 13-10 171
Day 1: 5 13-10
53. Bradley Roy Lancaster, KY 5 13-08 169
Day 1: 5 13-08
54. Peter E Thliveros St Augustine, FL 5 13-05 167
Day 1: 5 13-05
55. David Smith Del City, OK 5 13-04 165
Day 1: 5 13-04
56. Kevin Wirth Crestwood, KY 5 13-03 163
Day 1: 5 13-03
57. Byron Haseotes Centerville, MA 5 13-02 161
Day 1: 5 13-02
57. Clark Reehm Russellville, AR 5 13-02 161
Day 1: 5 13-02
59. Jeff Connella Bentley, LA 5 13-01 157
Day 1: 5 13-01
60. Kenyon Hill Norman, OK 5 13-00 155
Day 1: 5 13-00
60. J Todd Tucker Moultrie, GA 5 13-00 155
Day 1: 5 13-00
62. Marty Robinson Lyman, SC 5 13-00 151
Day 1: 5 13-00
63. Marty Stone Fayetteville, NC 5 12-15 149
Day 1: 5 12-15
64. Dave Wolak Wake Forest, NC 5 12-12 147
Day 1: 5 12-12
65. Scott Ashmore Broken Arrow, OK 5 12-09 145
Day 1: 5 12-09
66. Jeff Kriet Ardmore, OK 5 12-08 143
Day 1: 5 12-08
67. Grant Goldbeck Gaithersburg, MD 5 12-06 141
Day 1: 5 12-06
68. Bernie Schultz Gainesville, FL 5 12-05 139
Day 1: 5 12-05
69. Cliff Crochet Pierre Part, LA 5 12-03 137
Day 1: 5 12-03
69. Pat Golden High Point, NC 5 12-03 137
Day 1: 5 12-03
71. Dustin Wilks Rocky Mount, NC 5 12-01 133
Day 1: 5 12-01
72. Billy McCaghren Mayflower, AR 5 12-00 131
Day 1: 5 12-00
73. Michael Iaconelli Pitts Grove, NJ 5 11-14 129
Day 1: 5 11-14
74. Charlie Hartley Grove City, OH 5 11-13 127
Day 1: 5 11-13
75. Mark Davis Mount Ida, AR 5 11-10 125
Day 1: 5 11-10
75. Gary Klein Weatherford, TX 5 11-10 125
Day 1: 5 11-10
77. Mark Tyler Vian, OK 5 11-04 121
Day 1: 5 11-04
78. Steve Kennedy Auburn, AL 5 11-01 119
Day 1: 5 11-01
79. Alton Jones Waco, TX 5 10-08 117
Day 1: 5 10-08
80. Mike McClelland Bella Vista, AR 4 10-07 115
Day 1: 4 10-07
81. John Murray Phoenix, AZ 5 10-06 113
Day 1: 5 10-06
82. Ish Monroe Hughson, CA 5 10-05 111
Day 1: 5 10-05
83. James Niggemeyer Van, TX 5 10-01 109
Day 1: 5 10-01
84. Dean Rojas Lake Havasu City, AZ 5 09-05 107
Day 1: 5 09-05
85. Wade Grooms Bonneau, SC 3 09-02 105
Day 1: 3 09-02
86. Dennis Tietje Roanoke, LA 5 09-01 103
Day 1: 5 09-01
87. Vince Fulks Purcell, OK 3 08-01 101
Day 1: 3 08-01
88. Paul Elias Laurel, MS 4 07-15 99
Day 1: 4 07-15
89. Fred Roumbanis Bixby, OK 4 07-09 97
Day 1: 4 07-09
90. Mark Burgess Norton, MA 4 07-04 95
Day 1: 4 07-04
91. Chris Lane Guntersville, AL 4 06-14 93
Day 1: 4 06-14
92. Zell Rowland Austin, TX 2 04-04 91
Day 1: 2 04-04
93. Guy Eaker Cherryville, NC 1 01-11 89
Day 1: 1 01-11
———————————————————————–
Totals
Day #Limits #Fish Weight
1 84 449 1374-09
———————————-
84 449 1374-09