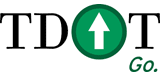 Nashville, TN — Motorists traveling in the Nashville area this weekend should be alert for interstate ramp closures at two different locations along Interstate 65. The projects will impact travel on Rosa Parks Boulevard and Armory Drive. The lane closures are as follows:   
Region 3 Concrete Pavement Repair 
Saturday July 10, 3:00 a.m. through Monday July 12th, 6:00am – The I-65 southbound ramp to Armory Drive will be closed in order to remove and replace deteriorating concrete.
 I-65 at the junction with Rosa Parks Boulevard
Saturday July 10th, 4:00am through Sunday July 11th, 6:00pm – The Rosa Parks Boulevard ramp to I-65 southbound will be closed in order to blast and install storm sewer across the ramp.
TDOT will use overhead and portable message boards to direct motorists around the ramp closures. Drivers are encouraged to plan ahead and use alternate routes.
For more information on TDOT construction project activity visit the TDOT SmartWay web site at www.tn.gov/tdot/tdotsmartway/.  Travelers can also dial 511 from any land-line or cellular phone for travel information or can follow us on Twitter at www.twitter.com/TN511 for statewide travel information or www.twitter.com/Nashville511 for traffic information in the Nashville area.  Motorists are reminded to use all motorist information tools responsibly. 
Drivers should refrain from texting, tweeting or using a mobile phone while operating a vehicle.  TDOT advises drivers to "Know before you go!" by checking traffic conditions before leaving for your destination.