Written by U.S. Army 1st Lt. R. J. Peek, 3rd Battalion, 187th Infantry Regiment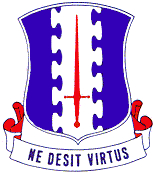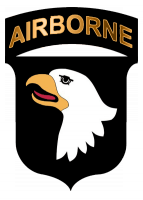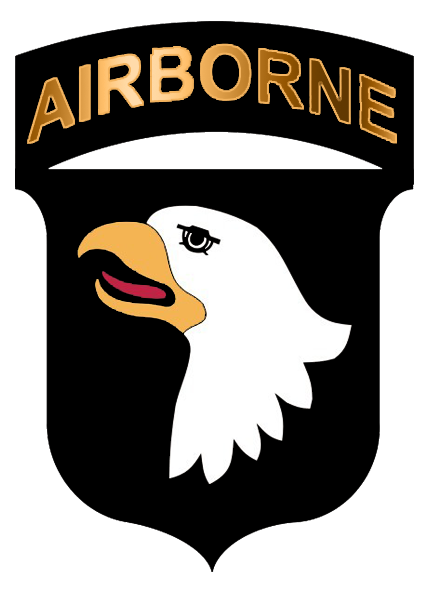 Paktika Province, Afghanistan – Soldiers from Company A, 3rd Battalion, 187th Infantry Regiment conducted a joint air-assault operation with members of the Afghan National Civil Order Police and Afghan National Army soldiers in support of Operation Shamshir in eastern Ghazni Province August 6th-9th.
Operation Shamshir, held to disrupt insurgent activity, was also the first Task Force Iron Rakkasan operation to include soldiers from the 3rd Kandak, 3rd Brigade, 203rd Corps of the ANA. It helped establish a new relationship between U.S. forces and the Afghan soldiers.
On the first day of the mission, the forces air-assaulted into the area and immediately secured it.
The next phase of the operation was clearing several suspected insurgent safe havens. The Soldiers successfully searched and cleared the areas without incident.
After the area was secure, the leadership of each security element met with village elders to discuss the security conditions of the town and listen to any problems with which the elders needed assistance.
While U.S. forces were meeting with local leaders, ANSF took the opportunity to meet with the local people. One of the topics discussed was increased security the Afghans can expect to see in the coming months. The Soldiers also talked about security for the upcoming elections and the importance of the Afghan people's participation.
Meanwhile, the ANCOP used their expertise and knowledge to interact with and help the ANA soldiers integrate smoothly into the joint operation.
"We were glad we didn't have a fire fight with the enemy," said one Afghan policeman, who did not want to give his name. "It allowed us more time to work with these soldiers and help train them."
The only enemy activity during the operation was a pair of ineffective indirect mortar rounds fired at the lead security element on the first day.
"We expected to see more activity from the enemy while we were out there," said Mohammed Ishali, an ANA soldier from 3rd Kandak, 3rd Bde., 203rd Corps. "The fact that the enemy was intimidated by us is just fine because it allowed us to interact with the elders and the local people."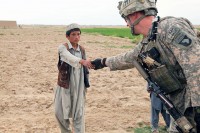 Overall, the four-day mission was a success and laid the foundation for future joint operations, said U.S. Army 1st Lt. Vance Gonzales, a native of Weddington, NC, and executive officer for Co. A, 3rd Bn., 187th Inf. Reg.
"This is the first major operation we've done with this group of Afghan Army soldiers," said Gonzales. "They proved their strength of mind and body with this long and tiring mission, and they performed well."