Written by U.S. Army Spc. Albert L. Kelley 300th Mobile Public Affairs Detachment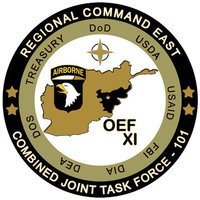 Nangarhar Province, Afghanistan – The Behsood Bridge in downtown Jalalabad reopened for traffic only three weeks after insurgents attempted to destroy it and injure coalition forces August 18th.
The bridge's repair, an Afghan-driven initiative, is a great example of how the Afghan government is leading matters concerning its own development, such as city infrastructure.
"The bridge repair was funded and contracted entirely by the Afghan government," said U.S. Air Force 1st Lt. John P. LeGloahec of Spokane, WA, a deputy civil engineer with the Nangarhar Provincial Reconstruction Team. "Immediately after the incident [that damaged the bridge], Governor Sherzai funded $30,000 for the repair of the bridge."
Coalition Forces' participation was minimal; they only use their professional contacts to report critical updates and major stages of development on the construction site.  
The repair design was relatively simple, yet effective. Afghan engineers made, and then replaced four concrete slabs, topped with asphalt.
The bridge is a major target because it is one of only two ways for citizens of Jalalabad to cross from northern Jalalabad to southern Jalalabad and vice versa.
The bridge also impacts the mission capabilities of Coalition Forces operating in the area, according to U.S. Army Sgt. John M. Clemmer, of Columbiana, OH, a squad leader with 2nd Squad, 2nd Platoon, 630 Military Police Company, Task Force Spartan.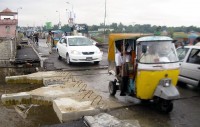 "At that time, we only knew of that one route," said Clemmer. "We had to conduct a route recon in order to find additional routes into Dari Nord while the repair was being completed."
Insurgents attacked Coalition Forces on the bridge twice. The first attack was June 6th and caused some structural damage, but the bridge remained open to traffic.
The second incident in July was much larger and occurred closer to the middle of the bridge, weakening the concrete slabs enough that a mine resistant ambush protected vehicle might have fallen through.
"This repair is a success story'" said LeGloahec. "They handled it from cradle to grave."