The weekly Clarksville Parks and Recreation Department Recreation Report provides Clarksvillians with a glimpse at the activities and events that are available from the Parks and Recreation Department for them to enjoy together as a family. This weeks highlights include:
Riverfest 2010
Movies in the Park
Clarksville's Downtown Market
Step fitness program
Flag Football
Kleeman Senior Dance
Punt, Pass, & Kick
Bicycle Safety Checks
Clarksville Riverfest 2010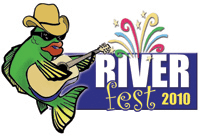 Join us for The City of Clarksville's 23rd Annual Riverfest Celebration on September 10-11, 2010.  This two day music and art festival takes place alongside the Cumberland River at McGregor Park.  This FREE event features delicious food, activities for kids of all ages, a hot air balloon and multiple stages of live entertainment.  Don't miss the other fun activities to include the Riverfest Regatta, Lighted Boat Parade Wait Staff Wars, Cornhole Tournament and much more!  For a complete list of Riverfest activities and other information please visit www.clarksvilleriverfest.com or become our friend on Facebook by searching, "Clarksville Parks & Recreation".
Movies in the Park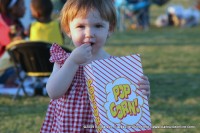 Thank you to everyone that came out to enjoy a "movie under the stars" and helped make Movies in the Park 2010 a success!  Be sure to go online to our Facebook page, by searching "Clarksville Movies in the Park" and let us know what you want to see at next year's Movies in the Park.
Clarksville's Downtown Market
Come down to Public Square this Saturday from 8am to 1pm for the Clarksville Downtown Market.  The market will feature fresh, locally grown produce, nursery stock, handmade craft items, and other seasonal commodities.  You can also find baked goods, home décor, seasonal flowers and more!  Thanks to all who voted, the Clarksville Downtown Market finished 1st in Tennessee's medium market category in the "America's Favorite Farmers Markets" contest!
Be Healthy, Let's Step
Step your way to healthy! This after school program is offered Tuesdays beginning September 14, from 4:30-5:30pm at the Burt Cobb Community Center located at 1011 Franklin Street for those ages 9-18. Cost is $2 per class.
*NEW* Adult Flag Football
The City of Clarksville Parks & Recreation Dept. will be hosting an Adult Co-Ed Open Flag Football League this fall.  The League will consist of a maximum of 8 teams on a first come, first serve basis. For more information, contact Tina Boysha at 645-7476.
Where:            Heritage Park Soccer practice fields
When:             September 25, 2010 – November 13, 2010
All games played on Saturdays- 9am, 10am, 11am, and 12pm
Ages:             Adults 18+
Sign-ups:        August 23, 2010 – September 6, 2010 at the Parks & Rec Main Office, 102 Public Square, 8 am to 4:30 pm
Fees:              $300 per team (includes officials, fees, equipment, field prep., trophies, etc.)
Kleeman Center Senior Dance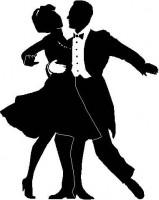 Ready to dance the night away? Adults ages 50 and up are encouraged to attend the Senior Dance at the Kleeman Community Center Saturday, September 18 from 5-7pm.  The event will include a DJ and refreshments.  Admission is $2 at the door.
Punt, Pass, Kick – September 18th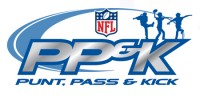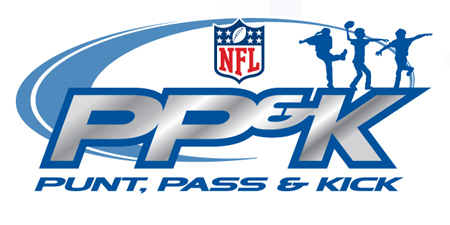 Be a part of something BIG! Boys and girls ages 8-15 will compete in four separate age divisions as they launch one punt, one pass, and one kick to receive scores.  Winners will have a chance to advance to Nationals. No experience in football is required. Event will take place at Kenwood High School's Football stadium. Cost is FREE!
Bicycle Safety Checks
Join the Clarksville Parks & Recreation Department, the Bicycle Center, and member of the Clarksville Fire Department on the Clarksville Greenway, Saturday September 18 from 7am to 10am for FREE bicycle safety checks.