A Devotional By Brother Shepherd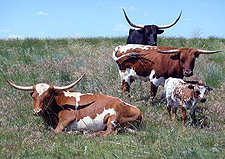 This morning I was thinking about a statement that I heard that Corrie Ten Boone had made. Corrie Ten Boone was a Christian lady who went through Nazi concentration camps and being a Christian had gotten her and her sister thru it.
She was also the writer of several books and some Christian hymns. They were making a movie about her life and one day the movie producer called her and said they were going to have to stop the production because they had run out of money. She told him that's no problem because my father owns the cattle on a thousand hills and he'll just sell some cattle. Psalms 50:10 reads, "For every beast of the forest is mine, and the cattle upon a thousand hills."
A few days later, the producer called her and said that they were starting up production because a Texas cattleman had heard about the stopping of the production and he sold some cows and invested the money in the movie.
Blanche and I are on our way to Virginia this morning and as we were driving through the hills in East Tennessee, I noticed a hillside that had several cattle grazing on it. Four things came to my mind about God. They are:
God's resources never run out.
God's love never stops.
He is plenteous in mercy.
He is patient with us.
I thank God that He is like He is. We should remember that in our lives the main thing is to keep the main thing the main thing.
This is Bro. Shep asking you to think about this.
Matthew 28:18-20
"If you are growing, you are going"