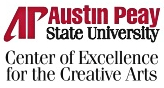 Clarksville, TN – The Autumn Salon Series presents the fabulous Susan Bryant, Professor of Photography in the Austin Peay State University Department of Art, on Monday, October 18th, at 5:30pm in the large meeting room in the Clarksville Public Library.
Bryant will present a slide show and talk: "Chiapas, Mexico: Volunteer Work and Documenting Beauty" showing images of Chiapas, Mexico, she took while working as a volunteer. Bryant belongs to an organization that works to establish relationships with several groups of indigenous peoples in the rural areas of Chiapas. These photographs are part of a series of images that she made during trips to Chiapas in 2004 and 2005. While speaking of her time there, Bryant stated "Although the people I met on my trips have lived with poverty, they were rich with their generous spirit, gratitude and joy."
The presentation will be followed by refreshments and good conversation.