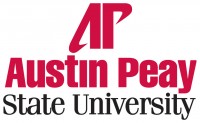 Clarksville, TN – An Austin Peay State University computer science professor who has conducted extensive research on data mining will be the next presenter in the University's Provost Lecture Series.
Dr. Jiang Li, associate professor in the APSU Department of Computer Science and Information Technology, will speak at 3:00pm, Thursday, December 2nd in the Morgan University Center, Room 303. His topic is titled "Distributed Remote Sensing Image Information Mining with DryadLINQ."
Specifically, Li will explore the development of a distributed information mining system for remote sensing images using the tools and techniques such as DryadLINQ distributed computing and programming model, image classification with Support Vector Machines (SVM) and db4o object-oriented databases.
He also will present the process of building a computer cluster with Windows High Performance Computing (HPC) Servers.
Li, a professor at APSU since 2003, has a Ph.D. in electrical engineering and computer science from University of Nebraska at Lincoln. He has published several journal papers in the IEEE Transactions on Geoscience and Remote Sensing. His research work also has been published as book chapters and presented at conferences. He is a member of Association of Computing Machinery (ACM) and a member of ODBMS.ORG's Panel of Experts.
The Provost Lecture Series seeks to foster a spirit of intellectual and scholarly inquiry among faculty, staff and students. The program will be used as a platform for APSU faculty members who are recent recipients of provost summer grants, who have been awarded faculty development leaves and who have engaged in recent scholarly inquiry during sabbatical leaves.
APSU faculty members with recent research of acclaim also will be given a platform within this series. In addition, other faculty members of local or widespread renown will be invited to lecture within this series.
For more information about the Provost Lecture Series, call Dr. Brian Johnson, assistant vice president of academic affairs at APSU, at 931-221-7992 or e-mail him at .