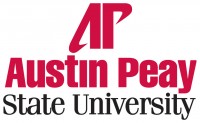 Clarksville, TN – It might sound difficult to learn mathematics in an online course setting, but Dr. Ellen Smyth makes it work.
Smyth, instructor of mathematics at Austin Peay State University, has been named Innovative Professor for 2010. The announcement was made in early November, shortly before the start of APSU's celebration of National Distance Learning Week.
"I am very honored by this award," she said.
Smyth primarily teaches Math 1530, which is the elementary statistics course. She also teaches PASS 0900, the student success course. Previously, she has taught both Math 1010 Mathematical Thought & Practices and Math 1710 College Algebra. 
In addition, she has taught online courses, particularly online statistics, since 2006. This past summer, Smyth and Dr. Loretta Griffy, associate professor of mathematics at APSU, redesigned the online statistics course for a new textbook, providing the students with video and visual interaction.
"I made several brief orientation videos, a video for each section of each chapter in the course and calculator videos for each of the major calculator functions that we use in statistics," Smyth said. "I also record my full, in-class lectures for both online and face-to-face students to view at any time."
From 2005-07, Smyth was a full-time temporary instructor before becoming a tenure-track faculty member in Fall 2009. Her formal education includes a bachelor's degree in civil and environmental engineering and a master's in mathematics, both from Tennessee Technological University in Cookeville.
Informally, she has learned the most about online course delivery from her experience in APSU's Center for Distance and Extended Education as the Learning Management System (Desire2Learn) specialist, by participating in numerous online learning conferences and through many of her APSU colleagues.