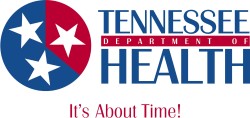 Nashville, TN – Tennessee continues to make great strides in the rate of immunization for young children. The Department of Health is dedicated to increasing immunization rates as part of its mission to protect, promote and improve the health of all Tennesseans, and reminds parents of the need for this important preventive health measure.
"Recent outbreaks of vaccine-preventable illnesses such as pertussis, or whooping cough, remind us of the urgent need for vaccination," said Health Commissioner Susan R. Cooper, MSN, RN. "Vaccines save lives, and we are committed to ensuring the health of Tennessee's youngest citizens."
According to the recently released America's Health Rankings®, Tennessee is ranked first for having the nation's highest rate of immunization for children aged 19 to 35 months for selected vaccines. Because the benchmark used in this year's report has not before been published, it is not possible to compare this rate with past years. However, AHR ranked Tennessee fourth in the nation for immunizations among the same age group in its 2009 report.
"Immunizations are the first line of defense in protecting children from an array of very serious illnesses," said Kelly Moore, MD, MPH, medical director of the Tennessee Immunization Program. "However, it's not easy to vaccinate every child on time. We celebrate the accomplishment of parents, doctors, nurses and other public health professionals in making the state's childhood immunization program among the best in the nation."
Disease prevention is a key component of public health. The Department of Health follows recommendations from the Centers for Disease Control and Prevention for vaccinations and urges immunization as a crucial part of preventive health care.
"We are also working to improve Tennessee's immunization rates of teenagers and adults," said Moore. "Everyone should ask about influenza and other vaccines they might need the next time they visit a health care provider. When people get the vaccines they need, everyone in the community is safer and healthier."
Every child under 19 years of age in Tennessee can get all routinely recommended vaccines, regardless of ability to pay. The federal Vaccines for Children program guarantees that children without insurance coverage for vaccines can get them for just a small administration fee at many doctors' offices and all county health departments. Those interested in learning more are encouraged to contact their health care provider or local health department for details.
A list of Tennessee's county health departments is available online at http://health.state.tn.us/localdepartments.htm.
The following Web sites have reliable information on immunization:
America's Health Rankings® publishes an annual report on the health of the nation that includes data from all 50 states. To learn more visit www.americashealthrankings.org/.