Topic: Whooping Cough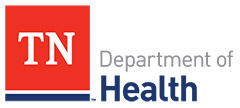 Nashville, TN – As children head into a new school year, make sure vaccination is at the top of your checklist!
During National Immunization Awareness Month this August, the Tennessee Department of Health encourages parents and caregivers to talk with your doctor, nurse or other health care professional to ensure everyone in your family is up to date on recommended vaccines.
«Read the rest of this article»
Nashville, TN – Tennessee Governor Bill Lee announced today the State of Tennessee's recommendations to reopen schools for the 2020-2021 school year.
"Providing parents a choice in their children's education is incredibly important," said Governor Lee.
«Read the rest of this article»
Keeping your child's vaccinations up to date helps keep schools Safe


Nashville, TN – Frequent news reports about whooping cough and measles, diseases long thought vanquished by vaccines in the US, serve as a reminder of the importance of getting back-to-school immunizations for your child now.
In Tennessee, children enrolling in school for the first time and all children going into seventh grade must provide schools with a state immunization certificate before classes start as proof they have had all the immunizations necessary to protect them and their classmates from serious vaccine-preventable diseases. «Read the rest of this article»

Nashville, TN – Many students across Tennessee are enjoying their summer break. But it won't be long before the bell rings for the new school year, and it's never too early to think about school immunizations. Tennessee students are required to have a number of immunizations for school attendance.
"Getting vaccinated is so important to help protect all of us from infectious diseases," said Kelly Moore, MD, MPH, director of the Tennessee Immunization Program. "Making sure your children have their required vaccinations is a good way to help ensure students won't be out of the classroom due to a preventable illness."
«Read the rest of this article»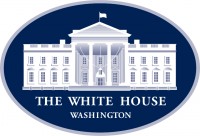 Washington, D.C. – Unless Congress acts by March 1st, a series of automatic cuts—called the sequester—will take effect that threaten hundreds of thousands of middle class jobs, and cut vital services for children, seniors, people with mental illness and our men and women in uniform.
There is no question that we need to cut the deficit, but the President believes it should be done in a balanced way that protects investments that the middle class relies on. Already, the President has worked with Congress to reduce the deficit by more than $2.5 trillion, but there's more to do. «Read the rest of this article»
Washington, D.C. – National Immunization Awareness Month is the perfect time to promote immunizations and remind family, friends, and coworkers to get caught up on their shots.
Immunizations (or vaccinations) aren't just for babies and young kids. We all need shots to help protect us from serious diseases and illness. Everyone age 6 months and older needs a seasonal flu shot every year. Here are some other shots people need at different ages: «Read the rest of this article»
September is Infant Mortality Awareness Month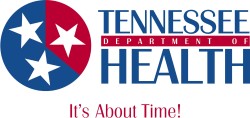 Nashville, TN – State public health officials are encouraged by recent statistics indicating a decline in infant mortality rates in Tennessee and acknowledge there is still much work to be done. Infant mortality is defined as the death of a child before his or her first birthday. During National Infant Mortality Awareness Month this September, residents of the state should learn what they can do to support mothers of newborns and help babies reach this critical milestone.
"We are definitely making progress as a state," said Michael Warren, MD, TDOH's director of Maternal and Child Health. "There were 63 fewer infant deaths in 2009 as compared to 2005. That equates to three additional classrooms of kindergarteners who will have the chance to grow into healthy, productive Tennesseans." «Read the rest of this article»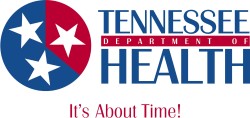 Nashville, TN – Tennessee continues to make great strides in the rate of immunization for young children. The Department of Health is dedicated to increasing immunization rates as part of its mission to protect, promote and improve the health of all Tennesseans, and reminds parents of the need for this important preventive health measure.
"Recent outbreaks of vaccine-preventable illnesses such as pertussis, or whooping cough, remind us of the urgent need for vaccination," said Health Commissioner Susan R. Cooper, MSN, RN. "Vaccines save lives, and we are committed to ensuring the health of Tennessee's youngest citizens." «Read the rest of this article»

Nashville – Tennessee ranks fourth in the country in a new survey of rates of immunization for young children. The 2008 National Immunization Survey report was released this week by the Centers for Disease Control and Prevention.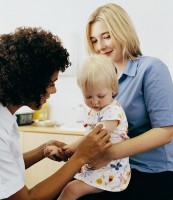 "We are thrilled with this survey, which shows the results of our diligent effort to increase immunization rates in Tennessee," said Health Commissioner Susan R. Cooper, MSN, RN. "We know vaccines save lives, and are committed to ensuring the health of our state's youngest citizens."
Rates of immunization in Tennessee have improved dramatically over the last few years. Just five years ago, the 2003 NIS results showed Tennessee ranked 20th in the nation for the same vaccinations. «Read the rest of this article»