Clarksville, TN – On December 22nd, around 2:24pm, The Regions Bank located at 1001 South Riverside Drive was robbed.
A white male walked into the bank and handed the bank teller a note which demanded money and indicated that the robber had a gun.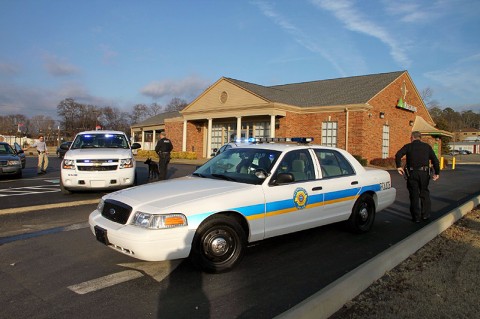 The money was given to the robber at which time he fled from the bank on foot. After leaving the bank, it is believed the robber headed south through the parking lot of the bank.
No one was injured during the robbery.
The suspect was described as:  W/M, Early/mid 30s, Full Beard and Mustache, Height-5'7" – 5'9", Average weight, Reddish Brown hair color, Ball cap was camouflage color and had a UT orange "T" on the hat.
Photos of the Suspect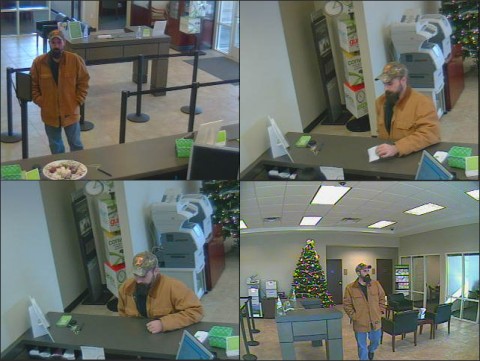 Anyone with information should contact the Clarksville Police Department's TIPSLINE, 931-645-8477.
Photo Gallery