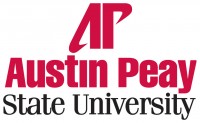 Clarksville, TN – The current economic downturn and layoffs in multiple industries have many people looking for fast career training that can lead them to new, good-paying, rewarding jobs. Allied health care, the largest employment sector in the U.S. today, will only continue to grow as baby boomers age and technology helps people live longer lives.
Austin Peay State University's Center for Extended and Distance Education, in partnership with Boston Reed College, is pleased to announce that a new allied health care training program will be offered in spring of 2011. This seven-week course provides fast-paced training designed to prepare students for a career as a phlebotomist in that growing health care workforce.
The course is conveniently offered with schedules planned for busy adults. Students will experience a hands-on externship with a local health care facility as part of the training. Textbooks, classroom materials and externship placement are all included in the course fee.
To introduce this new training opportunity, a free one-hour information session will be held from 6:00pm–7:00pm, Thursday, January 13th, 2011, in the McReynolds Building, Room 219. The free information session is open to anyone looking to learn more about opportunities in allied health, inquire about prerequisites, ask questions and get answers.
To register for the free information session, call 1-800-201-1141 or visit the website at www.adultedreg.com/apsu. Seating is limited.
The Phlebotomy Technician Training course will have class meetings from 6:00pm–9:30pm, Tuesdays and Thursdays, February 1st – March 24th, 2011. Course fee is $3,275. Students in need of financial assistance may contact the Center or Boston Reed College for details.
For more information about this and other training programs offered by the Center, call 931-221-7816 or visit the website at www.apsu.edu/ext_ed.